My Trailer Diary

02-01-2013, 02:17 AM
GT3 player par excellence
Lifetime Rennlist
Member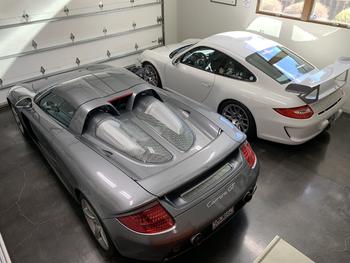 ---


02-01-2013, 02:19 AM
GT3 player par excellence
Lifetime Rennlist
Member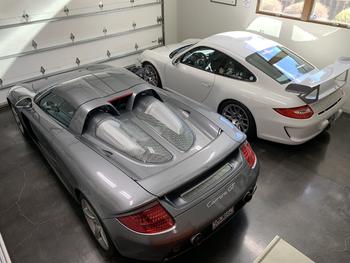 ---
especially with me driving.
should ANYONE see me coming into the paddock, leave me about 40' wide x 100' long. else, you may have a mangled GT3.... i have run over PLENTY of stuff. ferrari, gently, trees, light poles and countless medians. almost took out in n out once.


02-01-2013, 02:43 AM
Addict
Rennlist Member
Join Date: Jul 2009
Location: Black Sheep Racing World HQ
Posts: 3,278


02-01-2013, 03:24 AM

---
Obsession in purist form... dont we all love Motorsport!!

Things we do to have the best for our toys


02-01-2013, 05:00 AM

---
lol and that was with 2 people "guiding" him.... we're all doomed!


02-01-2013, 05:07 AM


02-02-2013, 12:19 AM

---
That's only a 20 footer. Talk about bad drivers. Anything coming out of the Port of Oakland you had better give a wide berth (wider than Mooty states)
Have had to field many container deliveries and it's always an adventure for sure!



02-02-2013, 02:44 AM

---
Hahaha luckily we don't do any pulls to or from the port. But our rig will handle the 53', no problem.


02-02-2013, 10:54 AM
Addict
Rennlist Member
Join Date: Jul 2009
Location: Black Sheep Racing World HQ
Posts: 3,278

---
Nitrogen
When browsing the customer photos on the TPD web site, I came across a photo of a trailer that was insanely kitted-out for an RC helicopter. Perhaps it was a government rig, for surveillance. At any rate, the trailer had a hose reel mounted to the ceiling, just inside the rear gate. Bottled nitrogen had already been on my must-have list, so adding a hose reel like this would make it that much more useful. The hunt was on.
I found many hose reels to choose from. However, I didn't want to buy purely on price. Quality is the number one priority. Ideally, anything I buy would be American made. Reel Craft fit those criteria perfectly. When poking around on their web site researching the many models and options, I found that they provide 3D CAD models of their products. That was icing on the cake! I chose their 5650 OLP model. It's got 50' of 3/8" ID hose.
Bottled nitrogen was actually a bit harder to sort out than I had anticipated. I started by asking my local race shop where they got theirs. I phoned up the shop to get some info. They explained that nitrogen was available in a few different sizes. However, all refills are on an exchange basis only. In other words, you bring a bottle in, they give you a different bottle (pre-filled) in return. Just the same as most places do for propane gas for your bar-b-que. When I asked about the weight of the bottle, I was quite surprised at how heavy it was. I tried to imagine myself loading a full bottle into the bed of the pick-up truck. It seemed far too daunting. Let alone unloading it, and then having to get it into the trailer.
I'd been taking photos of trailers at all the many track events & races that I'd attended for the past few seasons. I recalled that I'd seen aluminum bottles used occasionally. so I started researching those. I found Catalina Cylinders in southern California makes a whole line of aluminum cylinders, from scuba diving tanks, to medical oxygen, CO2 for soda machines, to industrial types like I needed. Brilliant! Now, the question remained, if I buy a lightweight aluminum cylinder, is there a shop who will refill MY cylinder and return it. No sense spending money on a fancy cylinder only to loose it in an exchange when it came time to fill it.
There is an Air Gas store very near my home. I went in to look around and ask questions. The actually refill bottles on-site, so they promise to return the same bottle you brought in. Refills cost a small amount more than the other shop I spoke with. Lastly, the don't refill on the spot. You need to give them 2 days lead time. Now I was set. I could purchase the aluminum cylinder and get it refilled.
The cylinder I chose is #I150, sourced from California Cylinders (Catalina is the manufacturer, they don't sell retail). The specs are: CGA580 valve, 49lbs (empty), ě8", 47" tall, 139 cu.ft. volume.
Next up to source was a regulator for the bottle. I chose a Smith #212-00-CGA580. It's got a nice chrome finish, a beefy ****, and is industrial strength.


02-02-2013, 10:15 PM

---
I get tank and regulator from Airgas. They're 10min from my place in Hayward.


02-03-2013, 10:34 AM

---
My advice is
1 Use the e track tie down system (The over the tire tie downs to secure car.)This is the system all the transport guys use.
2 Get the heaviest duty axels and largest wheels .This will really pay off in drivability and minimize blow outs.Also the highest load rating tires.
3 Get the winch .You just never know when you might need it.
Just my 02
Enjoy your new trailer!
Best regards,Ron


02-04-2013, 12:34 AM
GT3 player par excellence
Lifetime Rennlist
Member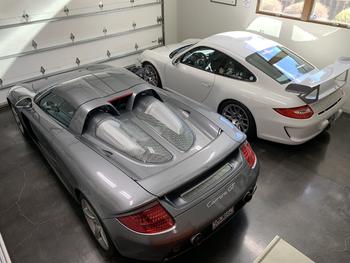 02-04-2013, 12:36 AM

---
You guys are all nuts, but keep Mooty waiting till frustration is crazy!!


02-04-2013, 02:35 AM

---
This is a very timely post since I'm actually spec'ing out a new 24' TPD as well, very similarly spec'd the way you have it. My design has not been finalized yet but getting close, and the details/info in this thread has been certainly helpful! Subscribed for updates!


02-04-2013, 02:47 AM