Solar Speed Signs

07-11-2019, 10:19 PM
User
Join Date: Aug 2005
Location: Toronto, CANADA
Posts: 193
Likes: 0

Solar Speed Signs
---
Anyone in Toronto notice the proliferation of these solar powered 'Your Speed' signs? Digital display of traffic speed, flashing light if ,+10 km/h over.

They seem to be tied to Toronto's Vision Zero strategy but they have been in my neighbourhood for many months, not weeks as the plan says. I can find no information on the effectiveness of these signs at calming traffic. I assume they think people don't know how fast they're going? Googled a bit but found nothing.

Are they everywhere? Do they work? Must be someone in the biz here.

Been in my neighborhood so long I swear people are trying to set PBs.

07-12-2019, 03:57 AM
Addict
Rennlist Member
Join Date: Jul 2015
Location: Halifax, NS. Canada
Posts: 1,073
Received 0 Likes on 0 Posts

---
I have seen data from a bridge authority that clearly demonstrates that these work. I can also confirm, empirically, that they noticeably slow "most" drivers. Will never work for all though.

07-12-2019, 10:11 AM
Super User
Join Date: Mar 2012
Location: Pickering, Ontario, Canada
Posts: 3,123
Likes: 0

---
I suspect the strobe is to fake you into thinking it's taking a pic if your speeding but the sign is too small to contain cameras. (Have you seen the red light camera boxes on poles)
Also, I wondered how accurate they are? I use them to check how accurate my speedo is or isn't. LOL
And it's more like Toronto has Zero Vision really.

07-12-2019, 12:00 PM
Captain Obvious
Super User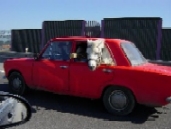 Join Date: Aug 2003
Location: Cambridge, Ontario, Canada
Posts: 21,236
Likes: 0

---
Those small signs are just there to make the driver aware of their speed and they do also collect speed data and that's about it. They don't have a camera. The strobe can be set to activate at a certain speed (usually when the speed is over the 15 km/h) to make the drive aware that they are going a lot faster than they should. However, most municipalities will set a threshold speed to turn the display off so this doesn't encourage speeding for high score. The signs can also be turned off but they can still collect the data. They are meant to be installed on a temporary (2-4 weeks) basis as they are not effective as a long-term speed calming measure. After 2 weeks most drivers will ignore the signs and therefore, there is no benefit in keeping them longer.

07-12-2019, 05:55 PM

---
From what I've seen they are placed in pretty good locations, in terms of areas where there are real risks - as opposed to areas where police often sit to pick up easy targets, but where there often is very limited actual risk to life. And from what I have seen they are quite effective ongoing to slow traffic. I think they are great when used in the right sensitive areas. Fact is many people don't realize how fast they are actually going on quiet residential streets.

07-15-2019, 11:07 AM
User
Join Date: Feb 2017
Location: Ottawa
Posts: 116
Likes: 0

---
We have a few of these in my Ottawa neighbourhood. Overall, they work pretty well and continue to do so even they have been around for about a year. I definitely slow down. It's so easy to do 80 km/h without realizing it.

07-15-2019, 04:40 PM
Captain Obvious
Super User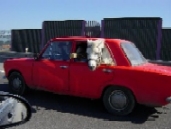 Join Date: Aug 2003
Location: Cambridge, Ontario, Canada
Posts: 21,236
Likes: 0

---
The data shows otherwise. After about two weeks speeds go back up to where they were before the signs were installed. The ones that are kept there for longer are for political reasons, to basically keep the residents quiet. People think it helps to artificially lower the design speed of the road.....it doesn't. About 85% of the people drive at the speed they feel comfortable and this is dictated by the design of the road. If it's easy to drive at 80 and the speed limit is 60 then that's a design flaw that needs to be properly fixed and signs are not the solution and neither are all-way-stops.

07-15-2019, 05:13 PM

07-15-2019, 05:27 PM

---

07-16-2019, 05:25 PM
Captain Obvious
Super User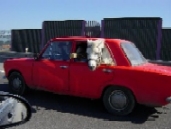 Join Date: Aug 2003
Location: Cambridge, Ontario, Canada
Posts: 21,236
Likes: 0

---
Originally Posted by
carguy88
We use it at work all the time. Not sure if the data is available for the public or not without a request so I'm not going to go any further than that. You can contact your local municipality and ask them if then have a report on the before and after data that these signs collect.
The article that you've linked shows hardly any change to the speed before and after. If you disregards the words like, success/effective and only look at the numbers, the change is pretty much statistically insignificant. They are not an effective speed reduction method if they are kept in place for more than a few weeks. People get used to them and will ignore them.