Porsche 911 Junior

02-01-2016, 06:16 PM
Addict
Rennlist Member
Join Date: Oct 2011
Location: Littleton,Co
Posts: 36

Porsche 911 Junior
---
Hello,
I picked this up last week. My original intention was for it to be a conversation piece in my garage. After doing a little research I think it might be a little special. I think it is an early version (1980). Does anyone have an owners manual I can copy? Any source for parts? Any and all information is appreciated.
Bill

09-10-2017, 11:11 PM

---
That is a very cool find. They are quite rare.
You might try looking on PelicanParts, I think there is a thread about someone restoring one.
I remember they said the "Fuchs" hubcaps are hard to find.
Apparently Porsche didn't skimp on the literature..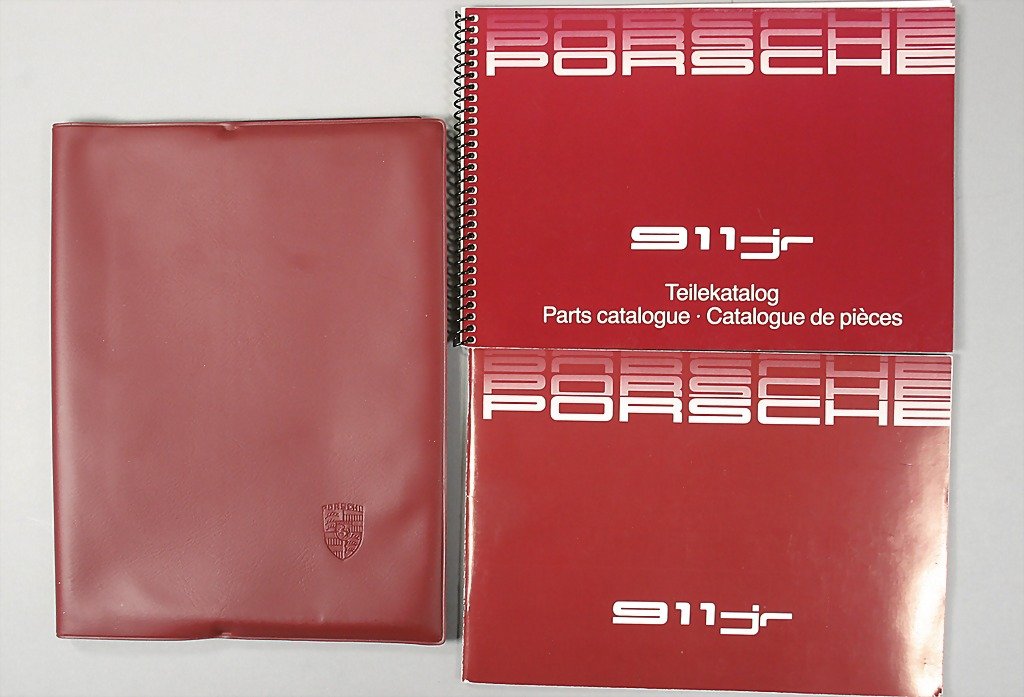 Porsche contracted somebody (can't remember) to make these kiddie cars. They made this and a 936. Don't know how many they made, few hundred perhaps.
There's a youtube video of some crazy guy driving one fairly quickly.
I think they have two speeds, plus reverse, disc brakes (rear), and a Briggs & Stratton or Honda engine?
Begging to have the ignition switch moved to the left though.
So significant, Porsche has one of each (maybe more) in their collection.

---
Last edited by FrenchToast; 09-14-2017 at

11:57 PM

.

09-12-2017, 01:58 PM
New User
Join Date: Feb 2017
Posts: 2

Guards Red
---
I have one in Guards Red. I have owned since 1990 as a child (Photo is the day i got it!). It is now in need of restoration. I have found a chap in Poland with a few parts. Despite best efforts, i can't find a formal background to them. I emailed the Porsche museum and they just said they cant help. You were able to get the Parts from a Porsche main dealer (UK) up to about 99/00 but then they were no longer available. Mine is 179 of ?? Internet suggests anything between 50 (!!) and 200. This is the German / Polish? version not the Agostini Italian one. Have you still got yours GT3COLORADO? Have you done any restoration?

09-12-2017, 02:30 PM
Addict
Rennlist Member
Join Date: Oct 2011
Location: Littleton,Co
Posts: 36

PORSCHE JUNIOR
---
I still have the Junior. The only restoration I have done is on the motor. I put a used/correct Honda motor in the Junior. Other than that I have not been able to find any parts to restore the car. I had a display stand with casters made. The junior is a conversation piece in the bar of my race shop.
I will take a picture and post it to this thread. Any chance you guys have some replacement parts?

09-12-2017, 04:02 PM
New User
Join Date: Feb 2017
Posts: 2

---
So i have a contact in Poland with a few parts, but not everything. I have just ordered a side mirror, indicator (erm "repeater" lens) and the carrera badge. I am waiting delivery. If they are in good condition I will let you know my contact.