Panamera 4 E-hybrid Owners Thread

06-29-2017, 12:36 PM

Panamera 4 E-hybrid Owners Thread
---
Hi all!
Picked up my car today and thought it might be a nice idea to have a dedicated 4 e-hybrid owners thread where we can post pictures, reviews, comments etc for others and ourselves.
Obviously it's not limited to owners to post here! questions and comments are welcome from all.
I'll start by adding some photos of my new baby.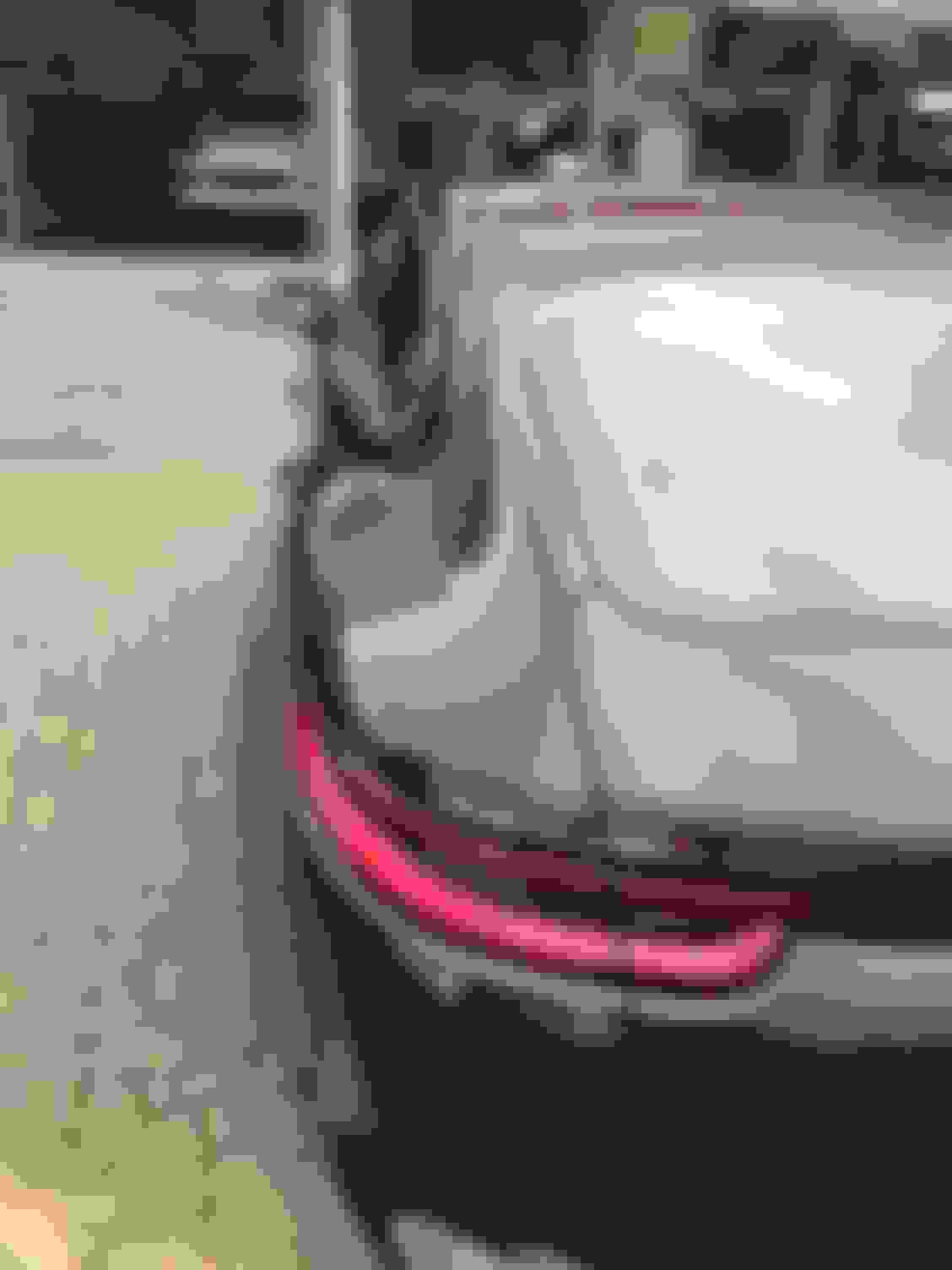 I think it's too early for me to give a review but initial impressions are that I love it!! I'm off to France for a long weekend golf trip tomorrow so I'll post a review when I'm back from that.

06-29-2017, 12:53 PM

---
i'm not actually sure what the braking issue should feel like! the brakes aren't spongy at all, they do feel a bit harsh i guess but by the time i got home i think i was used to it. I thought that this was just a feature of hybrid/electric vehicles with the engine braking? regardless, i have no complaints about the braking yet and i don't remember exactly what the 4S braking was like as that test drive was many months ago.
sorry. not really that useful a response!
Maybe AJ can give a better answer after he's picked his up.

06-29-2017, 01:43 PM
User
Join Date: Mar 2017
Posts: 446

---
A couple of the South Africa reviewers commented negatively about the brakes. One said when coming to a stop the brake went from feeling like a brick to a sponge and back again. In the May Car and Driver Magazine they had a one page quick review titled "Braking Bad". For the most part the article was very positive except for:
"The pedal sometimes pulses, ABS-like, under even light applications and sporadically returns varying braking force under steady pressure during a single stop. Owners may get used to its quirks, and the brakes get more predictable when past the regenerative function and into the friction system, but this stopping situation is a glaring fault in a Porsche, even a hybrid - all the more so since the car is otherwise extremely well realized."
It was almost immediately after this article appeared in April that Porsche began holding up release of all the e-Hybrid Panamera's and the supposed reason was to put in a software fix for this issue. Apparently the 918 did not have any of these braking problems.

06-29-2017, 10:46 PM

---
Congrats and nice car!

I am curious if it feels stronger from a dead stop compared to the non hybrid. The new Porsche turbo motors runs great from a roll but from a dead stop is there a delay to get up and moving? I hate turbo lag and am considering a E-hybrid over a 4s if it feels powerful like a V8 sports car.

06-29-2017, 11:09 PM
User
Join Date: Mar 2017
Posts: 446

---
I noticed when test driving the 4S there was definite turbo lag. It was evident when I changed lanes on the freeway and also starting off from a stop in normal driving mode. I'm sure it is much better when using Launch Control or using the Sport Plus setting. That is one of the reasons I decided to go with the e-Hybrid. It may be a couple of tenths of a second slower than the 4S to 60 mph (it is carrying an additional 700 pounds) but I personally can't stand any turbo lag and I'm hoping the electric motors will kick in instantly in normal driving mode. Hopefully Thorfun and aj will confirm this is the case.

06-30-2017, 04:28 AM

---
Great to see the pics Thor! You and I both had a cracking evening last night collecting our vehicles. See below collection from last night. Some average pics for now I'm afraid.
My initial impressions on driving after 30 miles of traffic out of London and a blast on M40? Wafting around London in E-Power mode is a real delight. The car is sharp off the lights, add this to massaging seats and ionised air and any gridlocked road is transformed into an oasis

Turn the dial to sport and a slightly menacing background noise comes alive. Nothing like the 911 but think RS5 territory. This is without the Sports Exhaust as it was not available on order and is something I will consider over the coming months (but can think of better ways of spending ú3k). When you put your foot down then...the electric punches you first - bam - and then the petrol keeps pulling you through. That electric "bam" (no other way to describe) stays with you at most speeds but is definitely more noticeable from 0-60. Only spent 10 minutes on the motorway so do not have enough information to say much more. Of course it is not a Turbo, the torque curve there is from start to finish, but 0-40 ish I think it could at least keep up with a Turbo and after that it still fees satisfyingly rapid.
Handling? Only one B road last night but so far WOW. No different to the Turbo last week on an initial impression - low slung, beautifully weighted and not one hint of lurching. Slot into manual and you can really enjoy all it has to offer - bam electric, pop of exhaust, new gear, bam electric. Addictive stuff to work out how to get the most out of this new tech.
Brakes? The big question. Once when nailing it in town (of course under 30mph) and needing to slow quickly, the peddle required more pressure than I was expecting (used to the 911 though). But after that, nothing at all noticeable and in fairness, I suspect that was the FIRST TIME the brakes had actually been used. Bombing along the B road felt confident and sharp on the brakes. BUT that was day one, and will report back in a few days once I have had more time with her.
Other comments - Bose is great, massaging seats, Alcantara, Adaptive cruise (traffic jams now more relaxing) and 4 zone climate are musts. The rear seat entertainment is a stunning solution, with the bluetooth Porsche headphones fitting in the rear central arm rest (just!) - really smart.
So far a happy man, save for the fact I am sat at my desk with the Panamera 30 miles away. Please ask any questions and will update as and when. Looking forward to Thor's pics of France!

06-30-2017, 11:55 AM

---
Thanks and now I may buy. I hate the lag from stop and go traffic. If it gets up and move it's perfect. Love the new Panamera. Very quiet, comfortable, and little sporty. Right now I'm thinking E-hybrid for the ultimate daily driver to complement the weekend car.

06-30-2017, 02:08 PM

06-30-2017, 02:24 PM
User
Join Date: Mar 2017
Posts: 446

---
aj,
Great looking!! Really nice write-up! Mine is in the body shop and I'll hopefully have it late August. Meanwhile I live vicariously through you and Thor's write-ups. Please keep them coming. Glad to hear the braking issue is gone! I'm more concerned with handling in the twisties and braking then I am with drag racing statistics. Half a second difference from zero to sixty is hardly noticeable. This will be my fourth Porsche. My first was a 1963 356B that I bough in 1967 and autocrossed throughout Southern Cal while in college. Then I bought a 1983 911SC Cab that I tracked for five years on all four major tracks in Cal. Then a 2000 Boxster S that I loved. Each time I got more horsepower but always cared most about the handling as opposed to drag racing. From what you have written thus far I'm sure I'm going to be pleased when I finally get mine. Please keep the updates coming.