Front license plate mounting

01-31-2011, 06:15 PM

Front license plate mounting
---
Can someone tell me what is the proper hardware and process for hanging the front license plate frame on my '03 C4S? I just discovered that the PO had jerry-rigged this thing. It looks like the holes were gouged with a butter knife and there are some odd wall-anchor looking things in the holes. I'm thinking about getting a new bumper (for more than just this reason) and would like to do this right. Thanks for any advice.

Logger

01-31-2011, 07:18 PM

---
I dont use a front plate holder.... but I have this in my frunk.
http://www.schattenbaum.org/TechArti...ngTowHook.aspx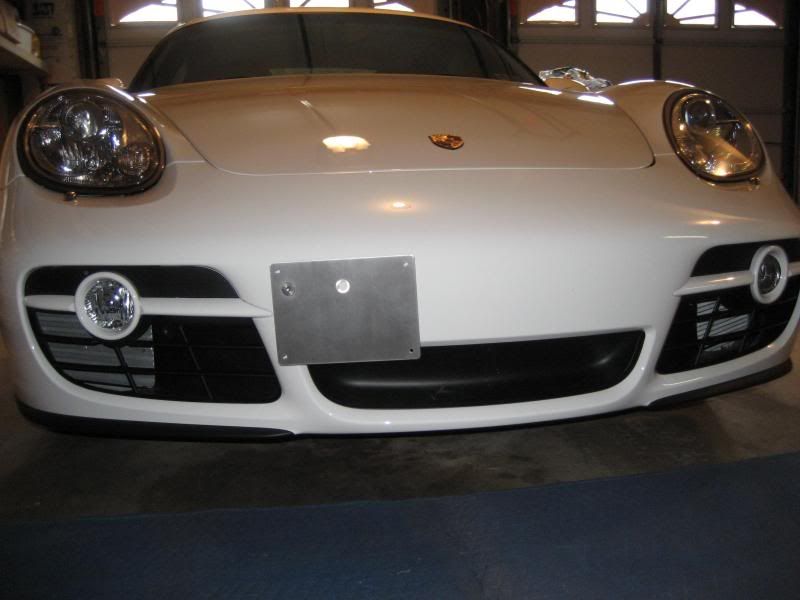 02-04-2011, 01:16 PM

---
Originally Posted by
Logger
Can someone tell me what is the proper hardware and process for hanging the front license plate frame on my '03 C4S? I just discovered that the PO had jerry-rigged this thing. It looks like the holes were gouged with a butter knife and there are some odd wall-anchor looking things in the holes. I'm thinking about getting a new bumper (for more than just this reason) and would like to do this right. Thanks for any advice.

Logger
The front bumper is supposed to have two small square holes into which two plastic adapters are snapped and then screwed to keep them tight. Then, the plastic license plate holder is screwed into those adapters (or they may just snap in, I forget exactly which). The plate screws onto the plate holder with four license plate screws. Your dealer should have all these parts on hand.

02-04-2011, 01:39 PM

---
The entire license kit contains the following:

1 x License Plate Bracket (Part #: 996 701 107 00)
1 x License Plate Bracket Right Spacer (Part #: 986 701 802 00)
1 x License Plate Bracket Left Spacer (Part #: 986 701 801 00)
2 x Expanding Nuts For Bumper Cover (Part #: 999 507 040 40)
4 x Expanding Nuts For Bracket (Part #: 999 591 498 40)

I sell these kits on eBay, if anyone needs one feel free to send me a PM and I'll give you a Rennlist discount price.

Thanks!

02-05-2011, 12:13 AM