Another SAI DIY story with a couple of improvements. If I can do it, you can!

01-29-2010, 08:07 PM

---
Try the macro setting (probably a flower symbol) if the camera has one...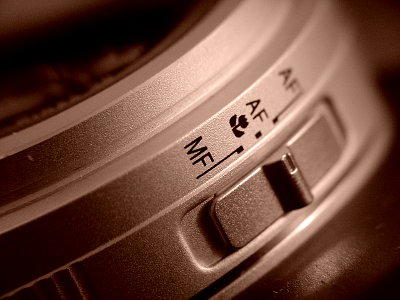 01-29-2010, 08:24 PM

---

01-29-2010, 08:59 PM

---
Ok here are some better close ups from my lousy camera.
I used my grinder to widen the 1" crows foot to 1 1/16".
I also used the grinder to narrow the width of this crowsfoot to allow it to fit underneath and between the SAI valve and where it screws into the engine.
There is another great write up on this with great pictures.
Shows the 1 1/2 drain testers I purchased at Home Depot. Simply shove them in the hole and turn the nut un..this sounds a little dirty.
Shows where the cable attached to the brake on the bike. I put this end into the drill
This shows where I cut the cable and how I cut the outer cover a bit shorter.
I hope these pictures are a bit clearer.

01-29-2010, 10:17 PM

---
Good timing on this, I have a friend who just threw some codes and will likely need to do this. Has anyone tried using a speedometer cable, or maybe the drive cable from an electric seat, I thought I read that somewhere? It's thicker than a bicycle brake cable and has a square end that might cut through the carbon better.

02-01-2010, 07:28 PM

---
Originally Posted by
cdmdriver
Actually I did see your write up,and I am sure it worked well with the cable you were using. Unfortunately, I did try this with the first piece of the bike brake cable when after about 5 minutes I was getting nowhere. It completely unwound and gave me a bit of a scare about having pieces of wire breaking off in the port. So with a second cable piece I put the drill back into Forward and found that It worked well (just needed a little patience and a couple more minutes) and did not unwind and could be used again and again (which It did on the other ports). You can see from the picture that the cable after drilling through three air passages remained in great shape.
Could be the difference between m/c cable and bike cable. I was able to use it for all six cylinders ... only frayed at the tip (about an inch down) and then threw it in a shop drawer just in case I need it again some day.
Anyway, I'm glad it worked out for you!

02-02-2010, 12:56 AM

---
Everyone on Rennlist has been terrific . You have all been so helpful to me that I wanted to hopefully give back just a little bit. My purpose for posting this SAI fix was to calm everyone down about the dreaded SAI problem. Over the years I have seen countless threads about people so worried about this issue that they avoid the later 993 years, or worse, they avoid buying the 993's altogether. I just wanted to let everyone know that this fix is not that big a deal. Anyone can do it! Really.

Thank you all, for the help and advice you have given to me over the years. You have truly made ownership of my P car a truly wonderful experience.

02-02-2010, 11:12 AM

---
I too have the modified crows foot if anyone needs to borrow it. It really isn't a big deal to make, just get the stock foot and <5 min. on a bench grinder and you're set. PM me if you want to borrow mine.