What are replica 17in 996 twists worth?

04-12-2007, 04:05 PM
User
Join Date: Jun 2004
Location: Kansas City
Posts: 229
Likes: 0
Received 0 Likes on 0 Posts

What are replica 17in 996 twists worth?
---
Mille miglia and I think some other italian manufacturers make replica 17in rims. They are new on Tirerack for about $1000 a set. What is a set of these worth used in very good condition?

What are OE/factory versions worth? Thanks! Looking to replace stock 16in cup rims on my 993.

04-12-2007, 04:10 PM

---
Doubt much if you could even find a set used. Replicas can be heavy and not very strong. If you're looking for 17s, you may want to stick with the original cups that came in 993s. Otherwise, you may want to look at getting some 18" twists. You could find a good set here for around $1,200 and a little higher for hollow spokes. A great option is the MY02 five spokes. They're very strong, very light and look awesome on our cars. Not easy to find though.

04-12-2007, 04:17 PM
Rennlister Extraordinaire
Rennlist Member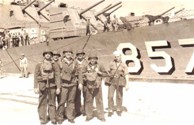 LJ in Van speaks wise words...
---
Replicas are cheap to acquire, tough to sell. You bought a real 993 not a replica! Don't waste your time with this crap.
I bought a set of Milla Migla 18" twists...an impact socket would not fit into the wheel....they were heavy too. I sold them, at a loss!
The Porsche factory wheels are the only way to go if you are on a budget. If you take 17" Cup Wheels, have them powder coated black, with the area near the tire/wheel interface polished out, people will gawk at these great wheels.
Al Reed at Reed Polishing in Anaheim, CA did a set for my neighbor; they are awesome. Call Al and ask for the Feather Merchant's discount. This way he knows you are a Rennlister.