just got back, let's discuss value of porsches

04-19-2019, 12:55 PM

04-19-2019, 06:41 PM

04-20-2019, 01:16 AM

---


Also, will try to find time to take winter wheels off my Turbo S. I've just realized that SSHO drove it on whiter tires the whole time, which is a bit like driving in thick mittens.

04-21-2019, 01:18 AM
GT3 player par excellence
Lifetime Rennlist
Member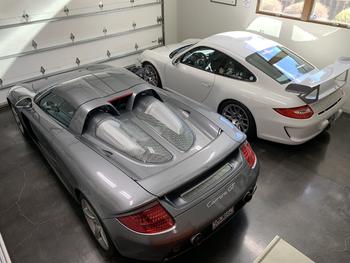 ---
exciting Saturday.
rode in morning, scary wind, howling
detailed old CGT after being abused at redline for 800 miles and I do mean AT redline for 800 miles
visited friends old and new
wife hurts knee doing boot camp
daughter hurts ankle ballet
Mooty hurts hand cycling 2/19/19
SO I LOOKED AT MY SON....
max, you should try hurt yourself today so we can ALL have casts and/or tape on our bodies.
he failed today. no injuries still
maybe tmo he will fall on his face... I eagerly awaits....
yes I am a devil