Kobalts Great White RS

10-17-2015, 06:43 PM

Kobalts Great White RS
---
In the summer of 2014 I decided that finally I was allowed to change car from my 997.1 GT3 CS:
My plan was a 997.2 GT3 RS or a GT3 RS 4.0. As you all know prices went thru the roof and adding to that, there was no 992.2 RS's for sale.
By chance I stumbled across an allocation of a 991 GT3 RS that for some reason was left over. I was hesitant for a while - no stick shift, no clutch... but decided to put down a deposit for the 991 GT3 RS. This was in december 2014, I was late for the party but the party was on.
Now the big wait... Reload Rennlist everyday. Finally Geneva! Go see the car!
Still some anxiety about a car without clutch... The first press reports arrive!
Rennlisters are starting to get their cars and tells their stories.
It's starting to feel good. And some anxiety... still.
Finally the car is at my dealer


and I guess I'll probably will pickup the car next week.
I want to thank all Rennlisters for your stories, input and valuable feedback and for new friends!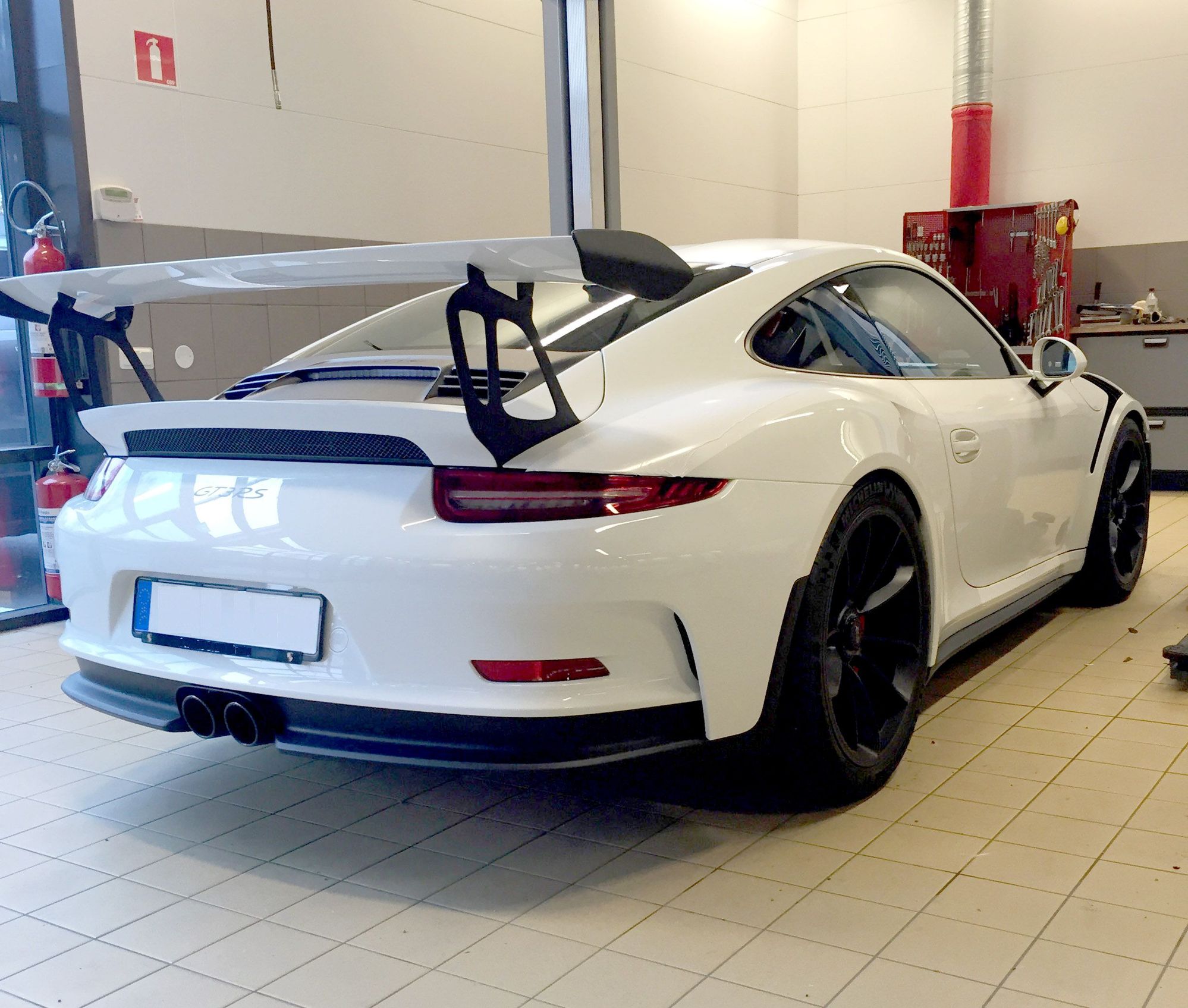 10-17-2015, 06:46 PM

---
There it is! No more calls we have a winner......the schnizzle! That is THE CAR! Gorgeous!

10-17-2015, 07:06 PM

---
Congrats, did you get the clubsports package with it?

10-17-2015, 07:13 PM

10-17-2015, 07:15 PM

---
That looks great congratulations ,,,,,first time I have seen one in white and it looks stunning


10-17-2015, 07:33 PM

---
Another lucky winner. Congrats. Where are you in Europe?

10-17-2015, 07:40 PM

10-17-2015, 08:13 PM

10-17-2015, 08:22 PM
User
Join Date: Aug 2015
Posts: 10

---
Wow! Just absolutely gorgeous!! Enjoy in good health!

10-17-2015, 08:23 PM

10-17-2015, 10:06 PM

---
Yep it looks fantastic and I know you will love it I miss mine and can hardly wait the 8 weeks.....Enjoy!!!

10-17-2015, 10:58 PM

---
Grattis! Ser otroligt bra ut i vitt! Hoppas du får njuta några veckor till innan vintern står för dörren.

10-18-2015, 12:10 AM

10-18-2015, 03:46 AM
Thread
Thread Starter
Forum
Replies
Last Post

Posting Rules
You may not post new threads
You may not post replies
You may not post attachments
You may not edit your posts
---
HTML code is Off
---