Chalk with Bronze/Gold Wheels?

07-12-2018, 07:38 PM

---
Originally Posted by Waxer
I think the bronze on Chaulk look great.

I got tired of the black wheel thing. Ordered arum wheels on my new Guards red RS.
Bronze is a fad. For a JDM car, yes bronze works. High end German cars, classic black or satin are timeless.

07-12-2018, 07:47 PM

---
Originally Posted by HamiltonSeth
This pretty much seals the deal for me. I think I need some color!
Keep in mind that the gold wheels on GT3RS (bronze gold) are different gold than on the gt2rs (white gold)

07-12-2018, 07:52 PM

07-12-2018, 07:54 PM

07-13-2018, 03:24 AM

---
Black wheels or satin with silver rims is more classic than all black wheel. All black wheel is the modern version of that wheel.
Gold wheels a fad? Pretty enduring for a fad.
Furthetmore, if arum wheels are PAG factory equipment it's no "fad". It's part of Porsche history then and now.
---
Last edited by Waxer; 07-13-2018 at

03:48 AM

.

07-13-2018, 04:20 AM
User
Join Date: Mar 2003
Location: Placer County , CA
Posts: 296

---

07-13-2018, 12:03 PM

---
Oh yeah, we can help with that



2018 Porsche 991.2 GT3
20" HRE R101LW wheels in Frozen Stone Bronze Finish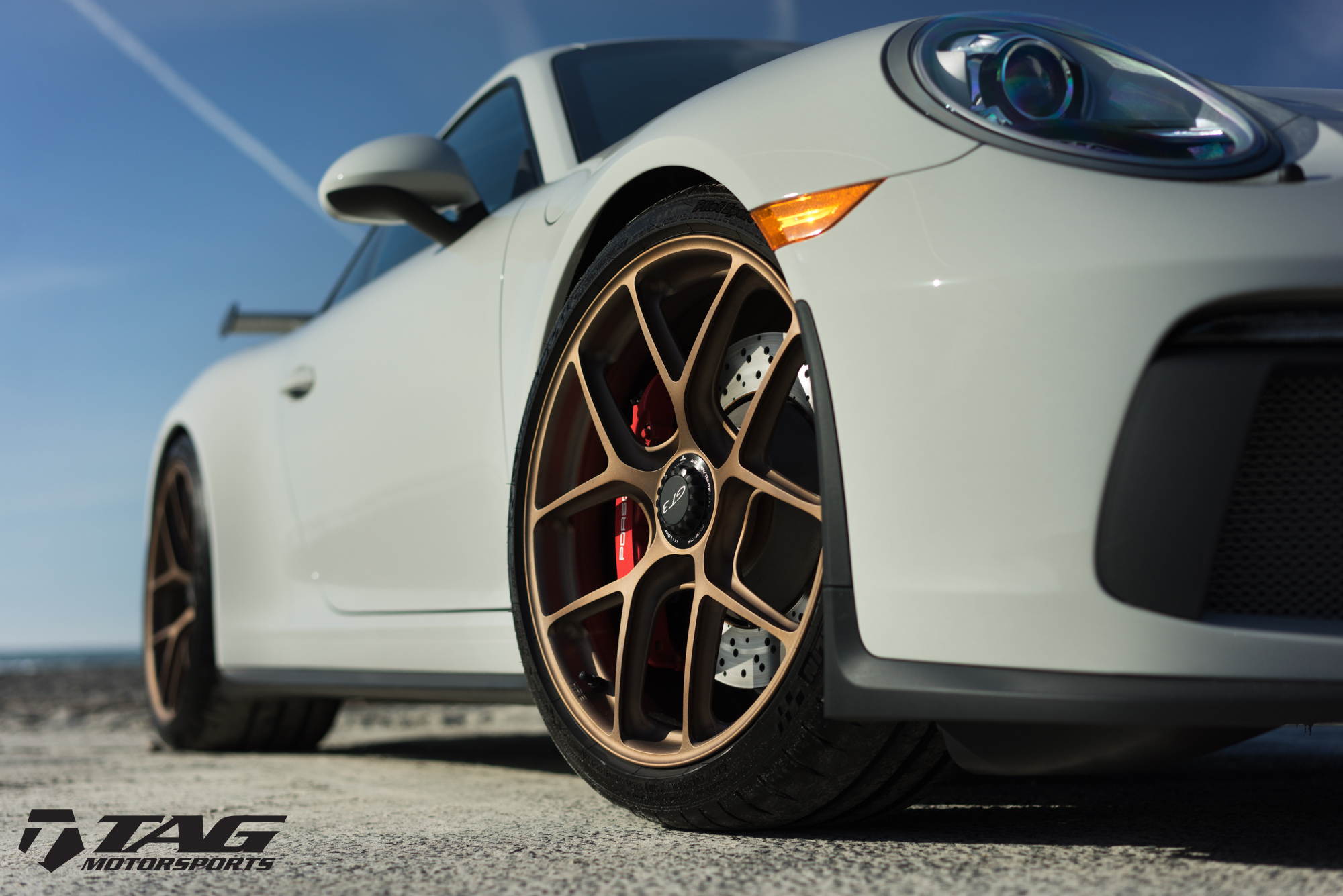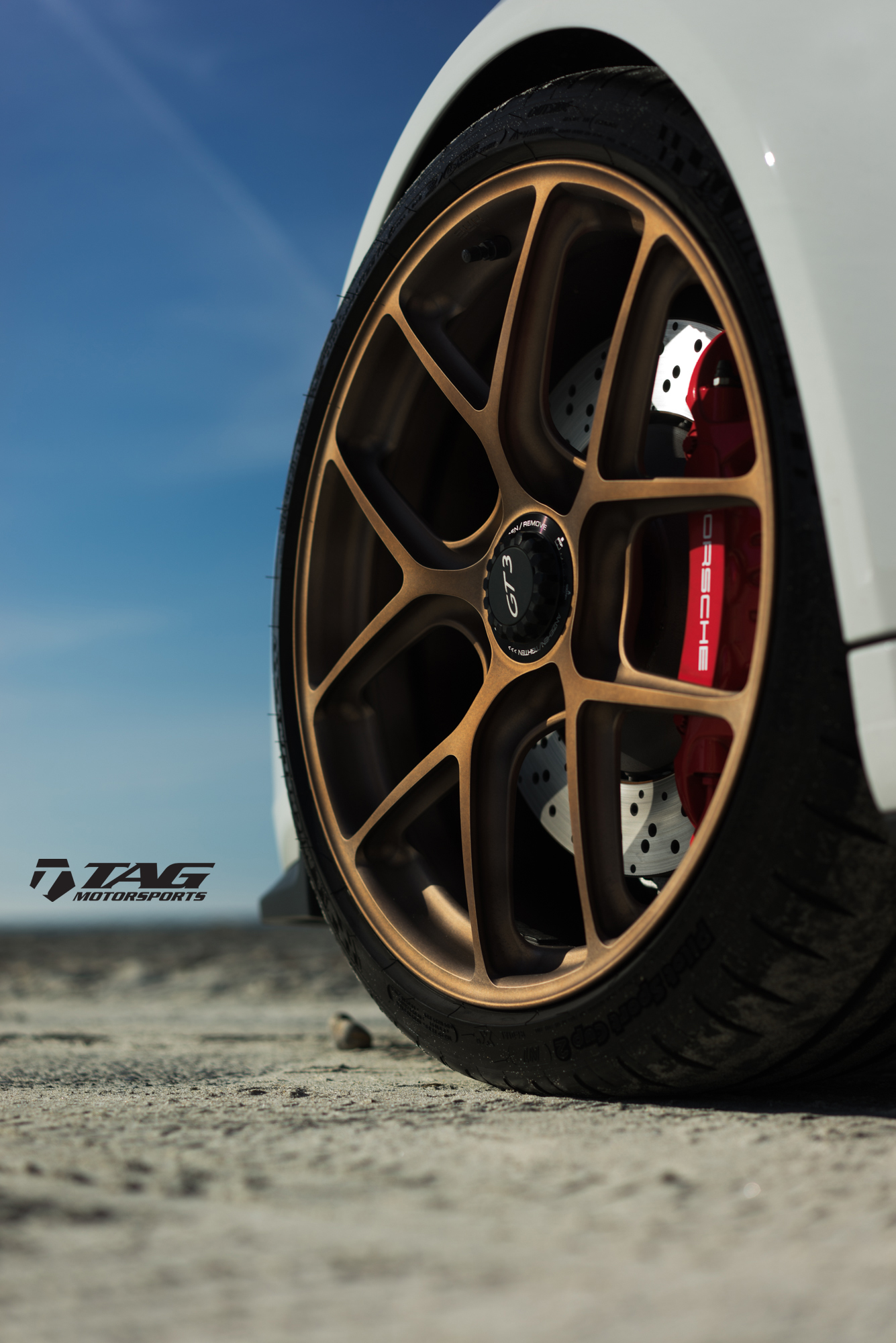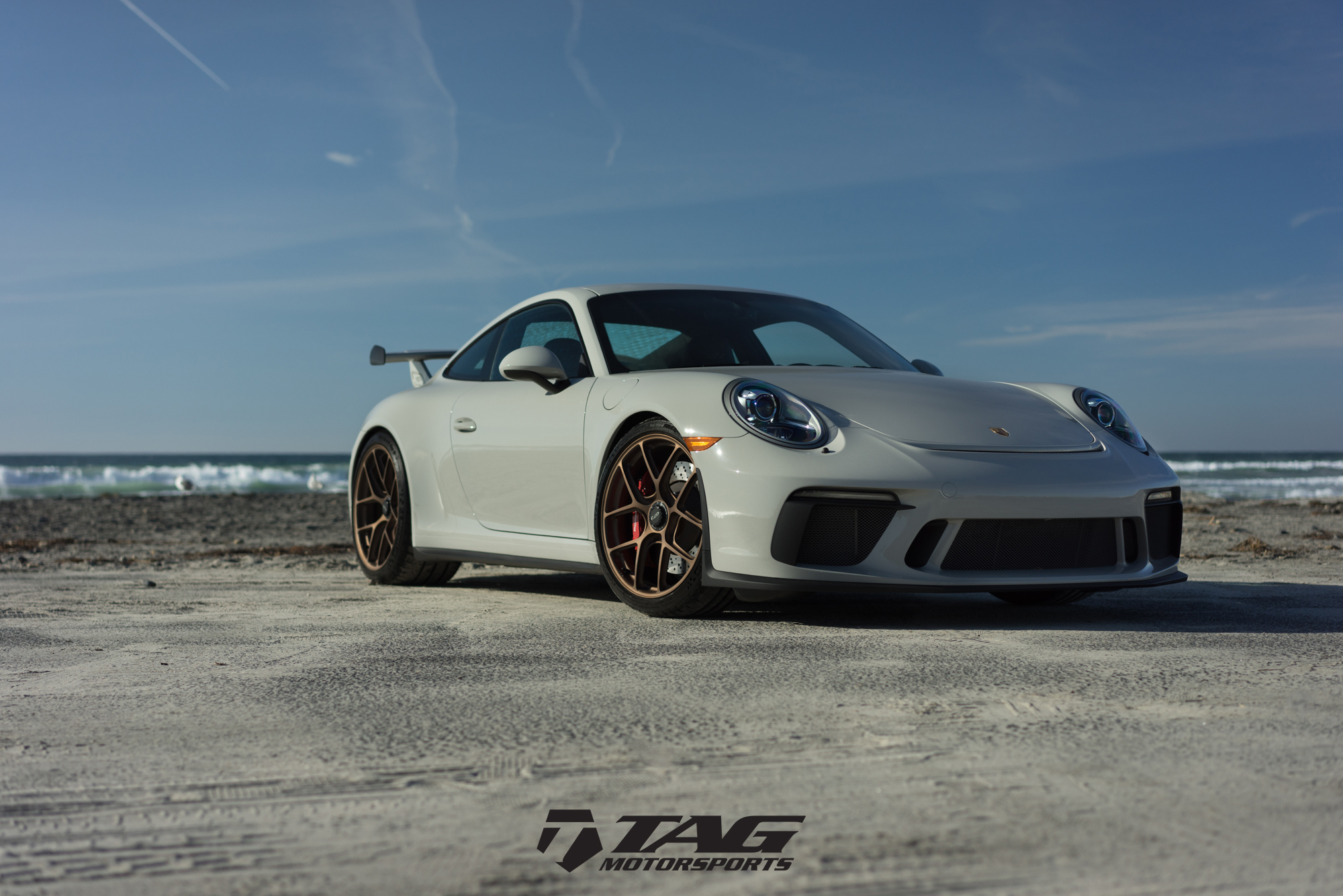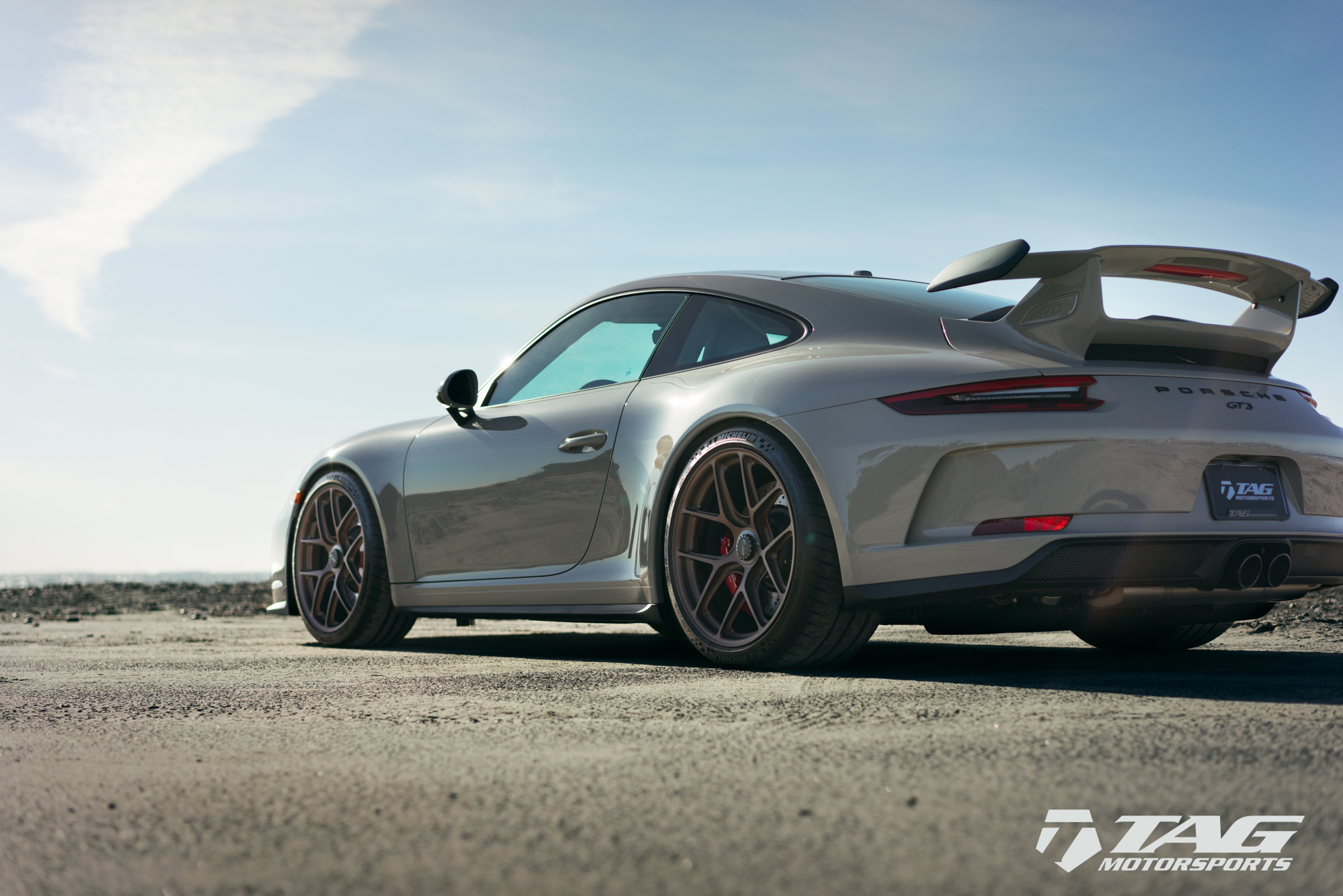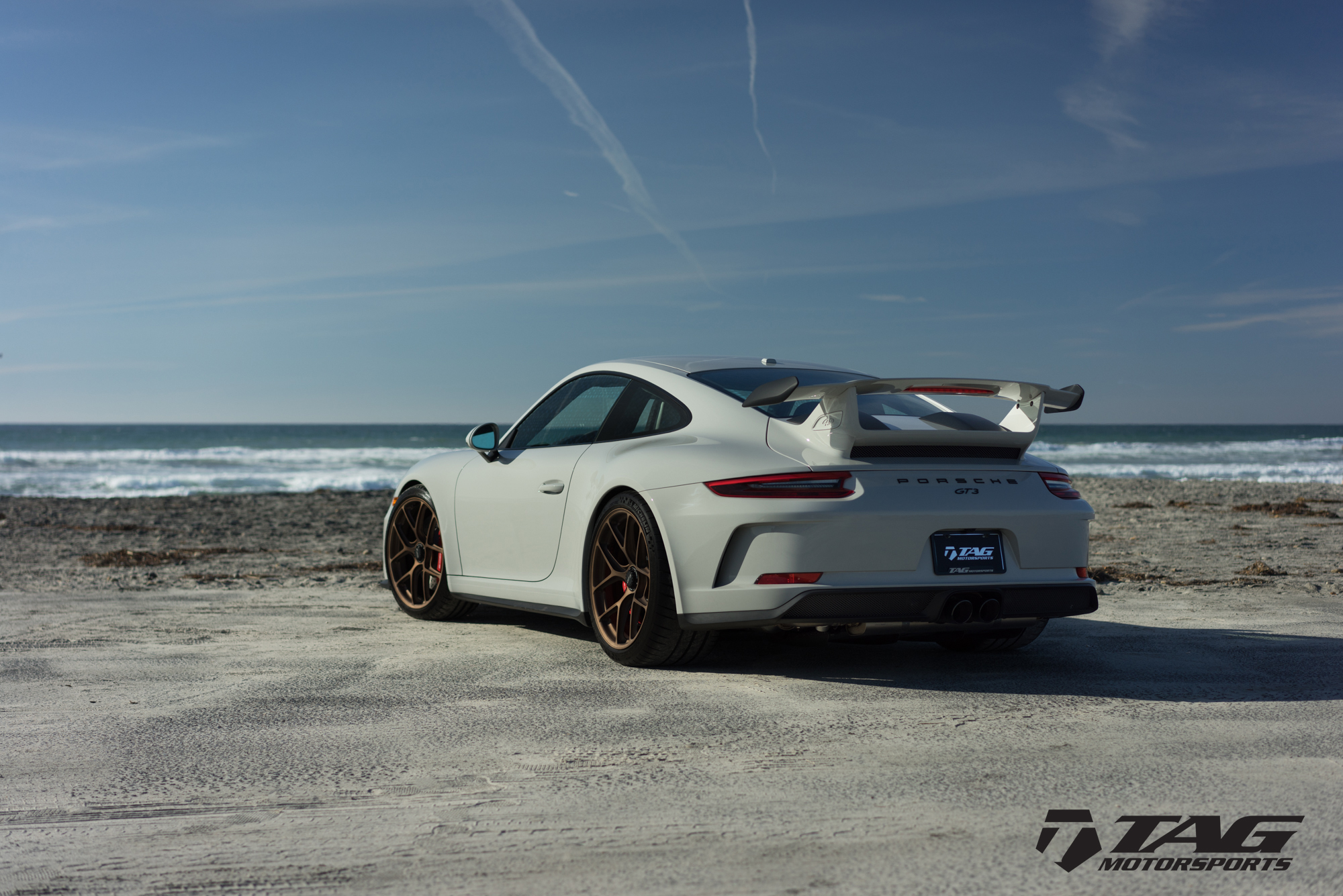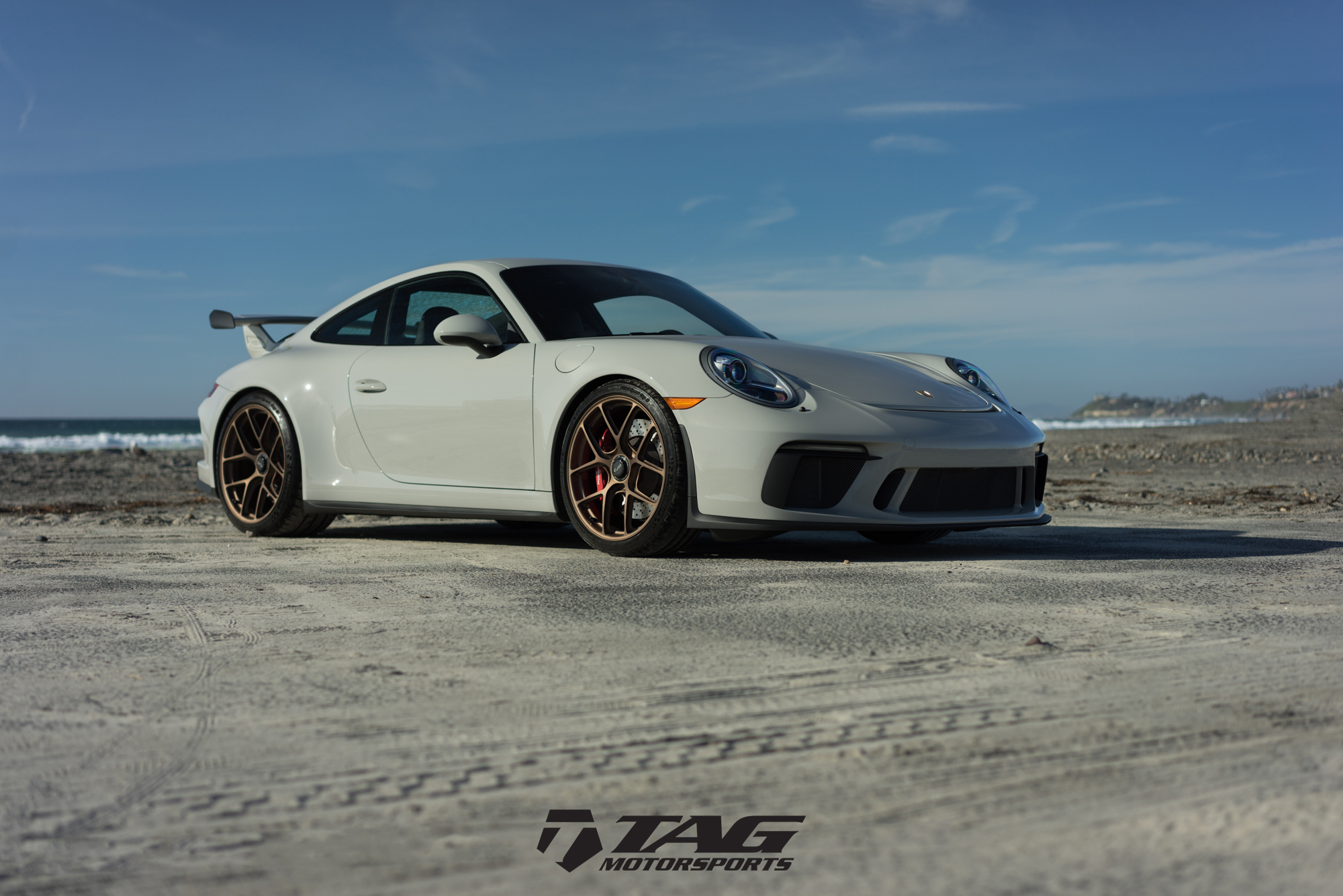 ​​​​​​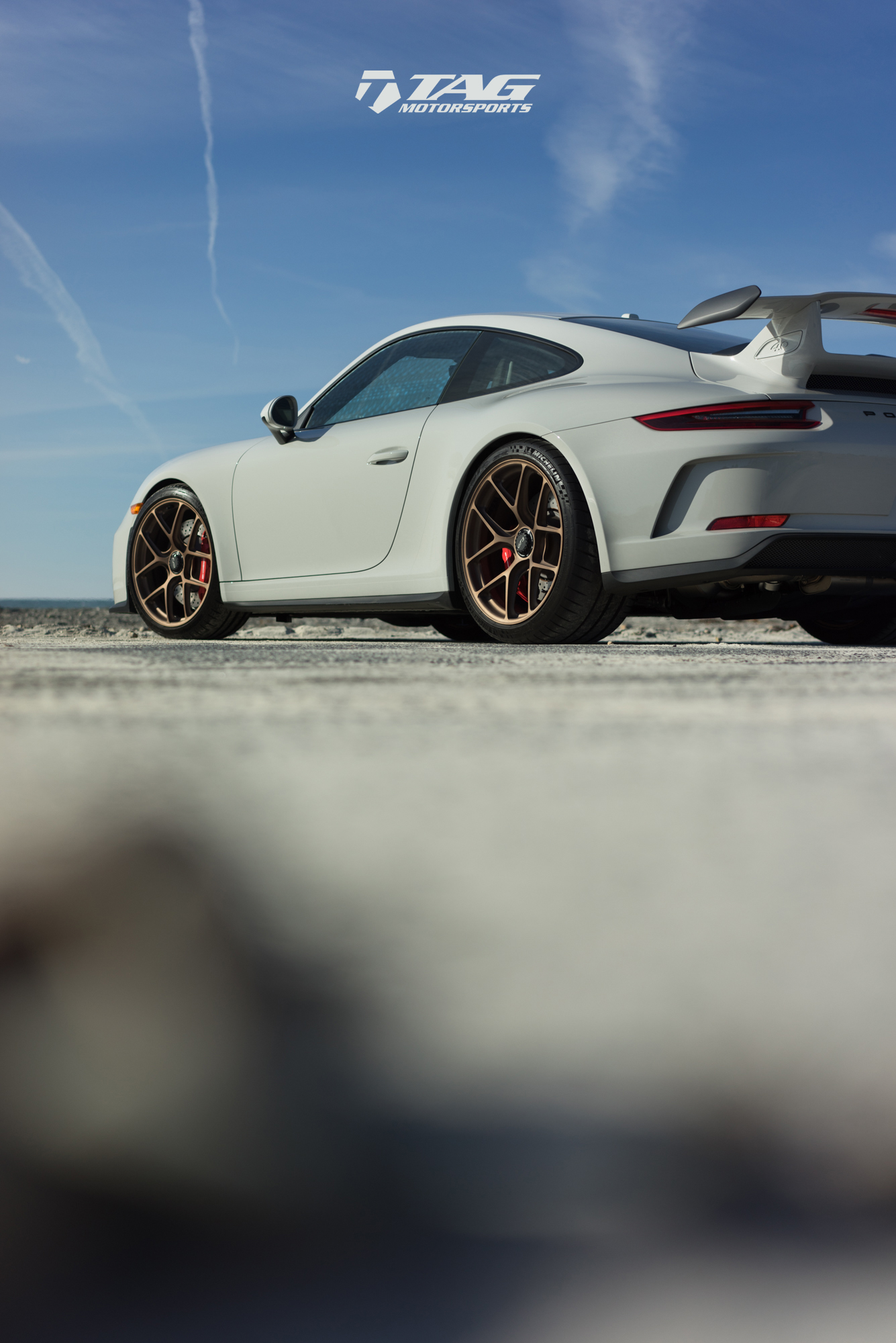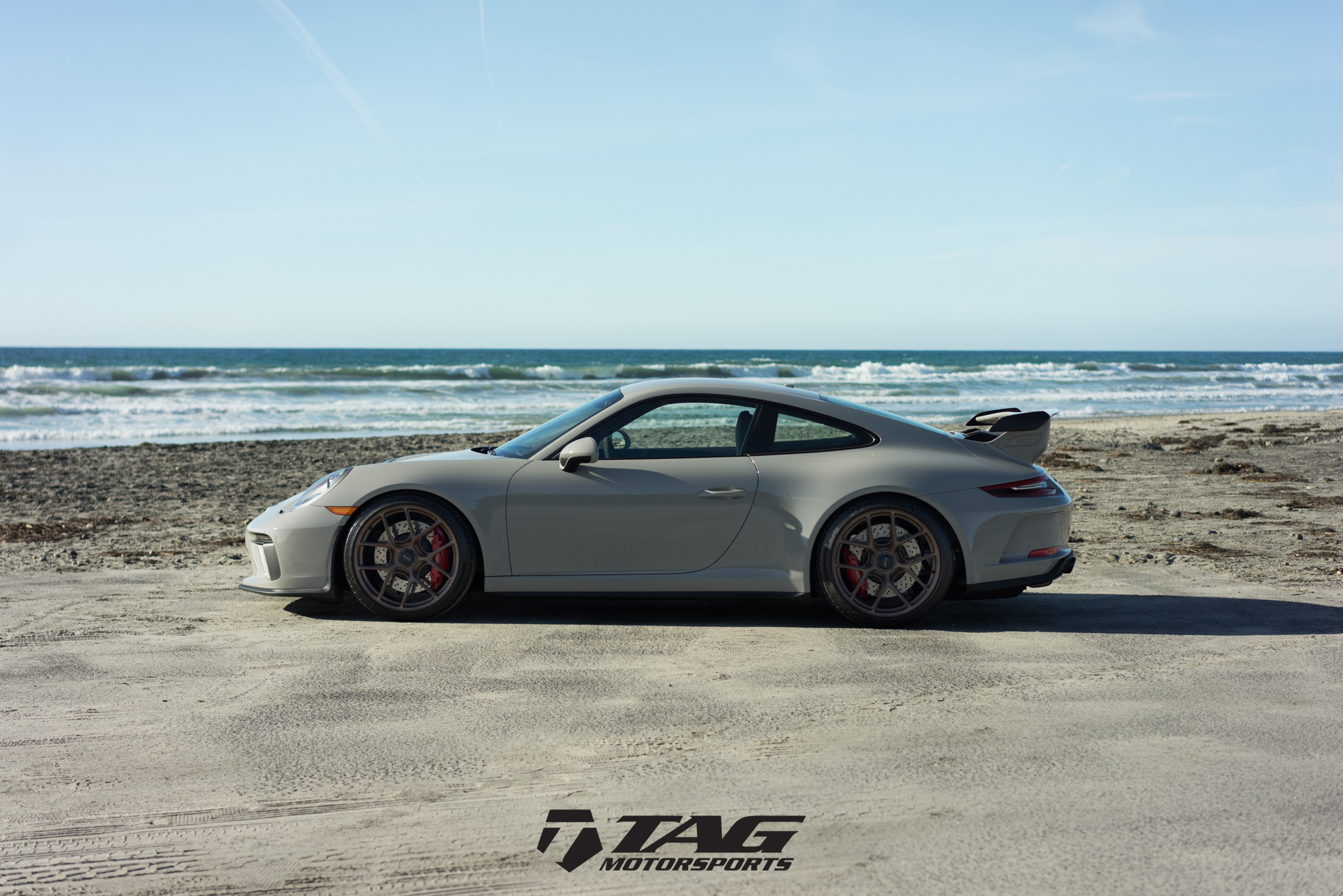 ​​​​​​​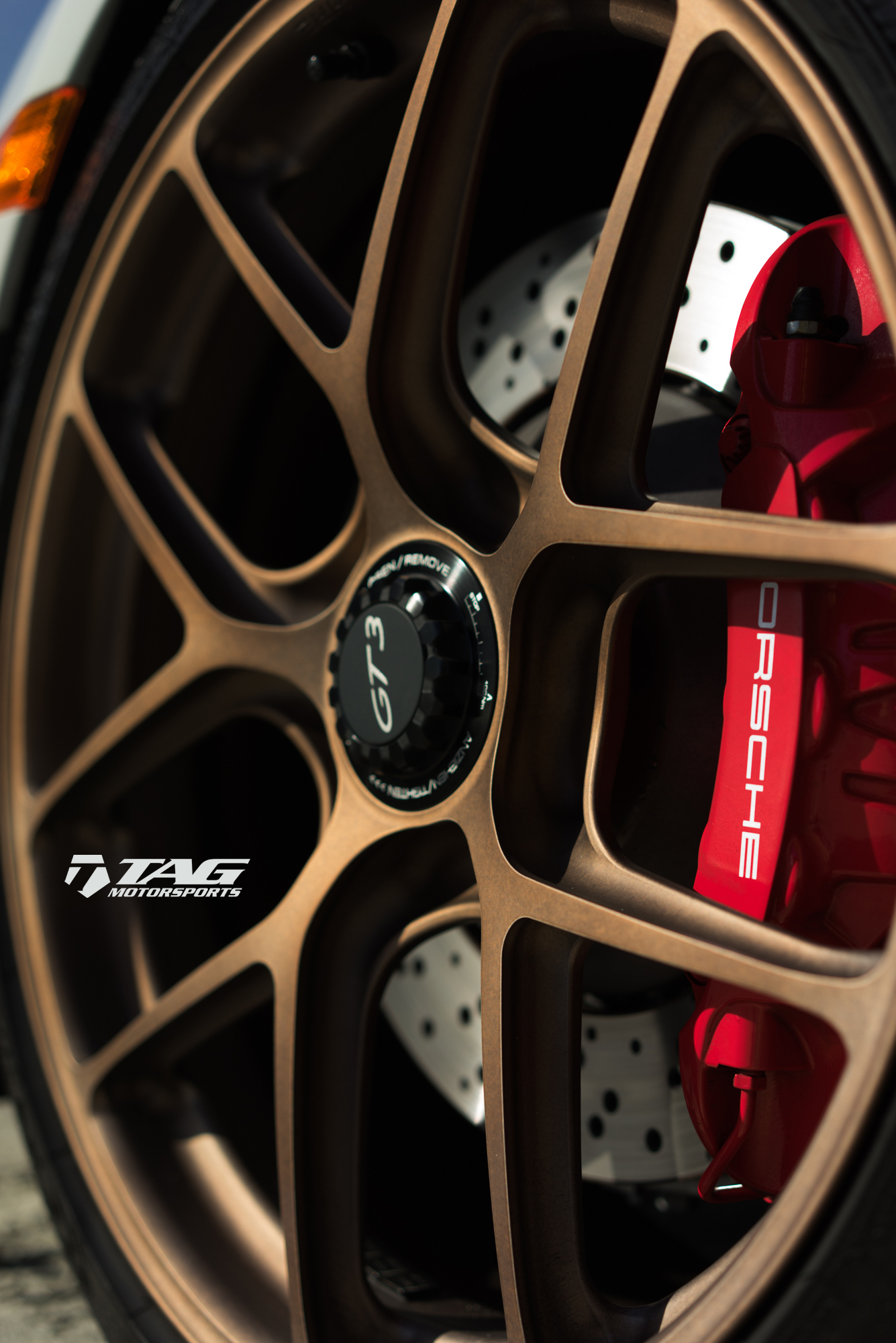 ​​​​​​​​​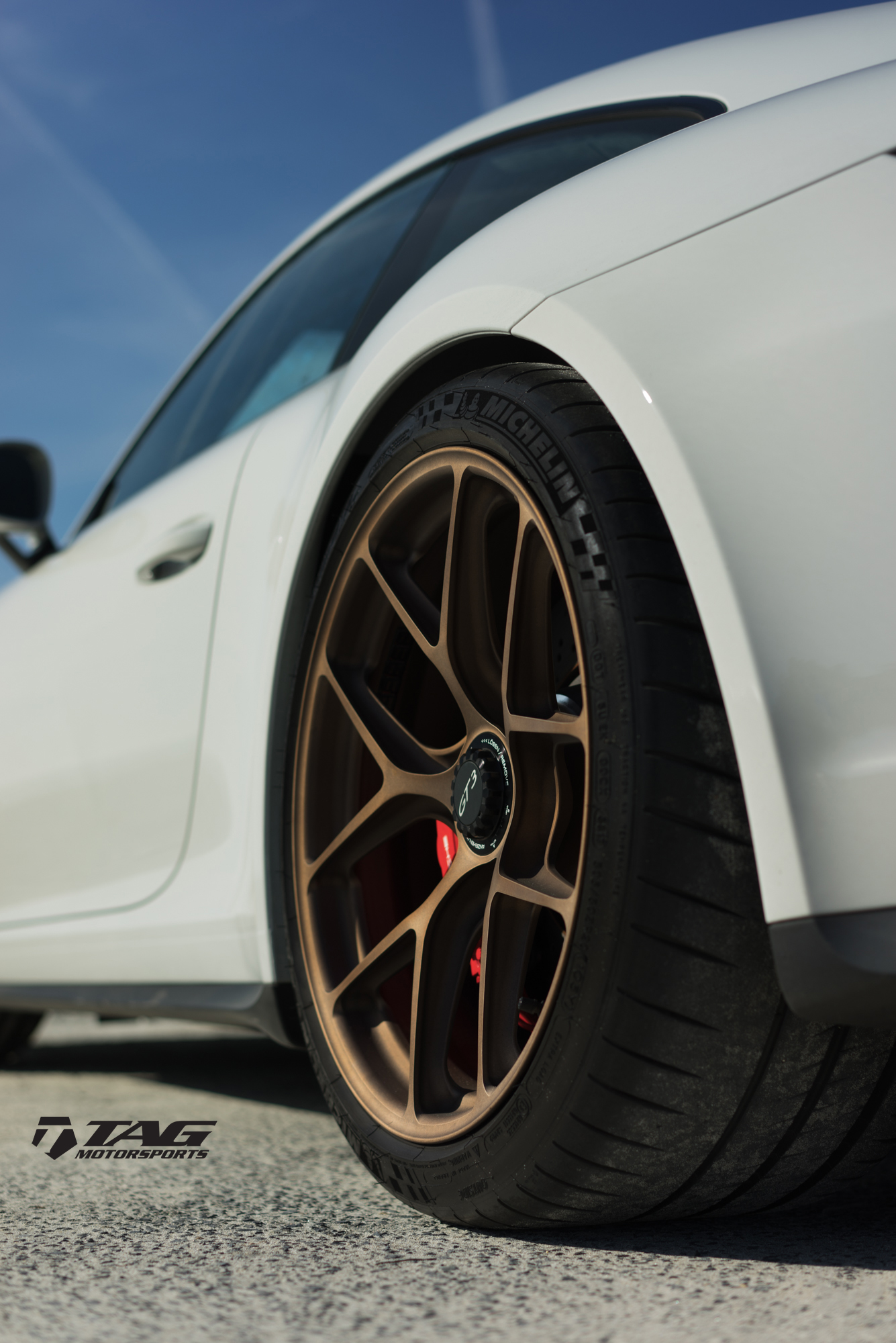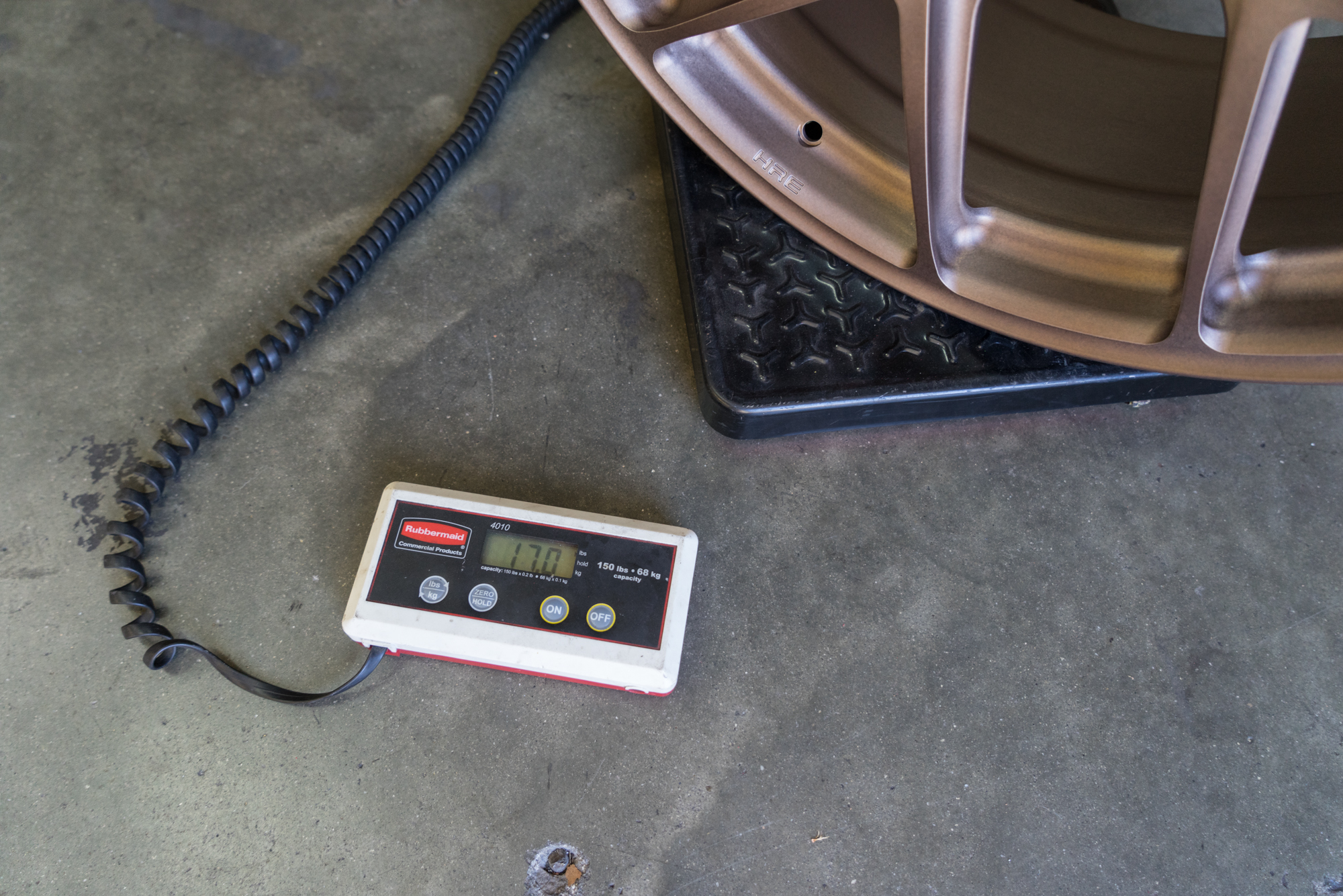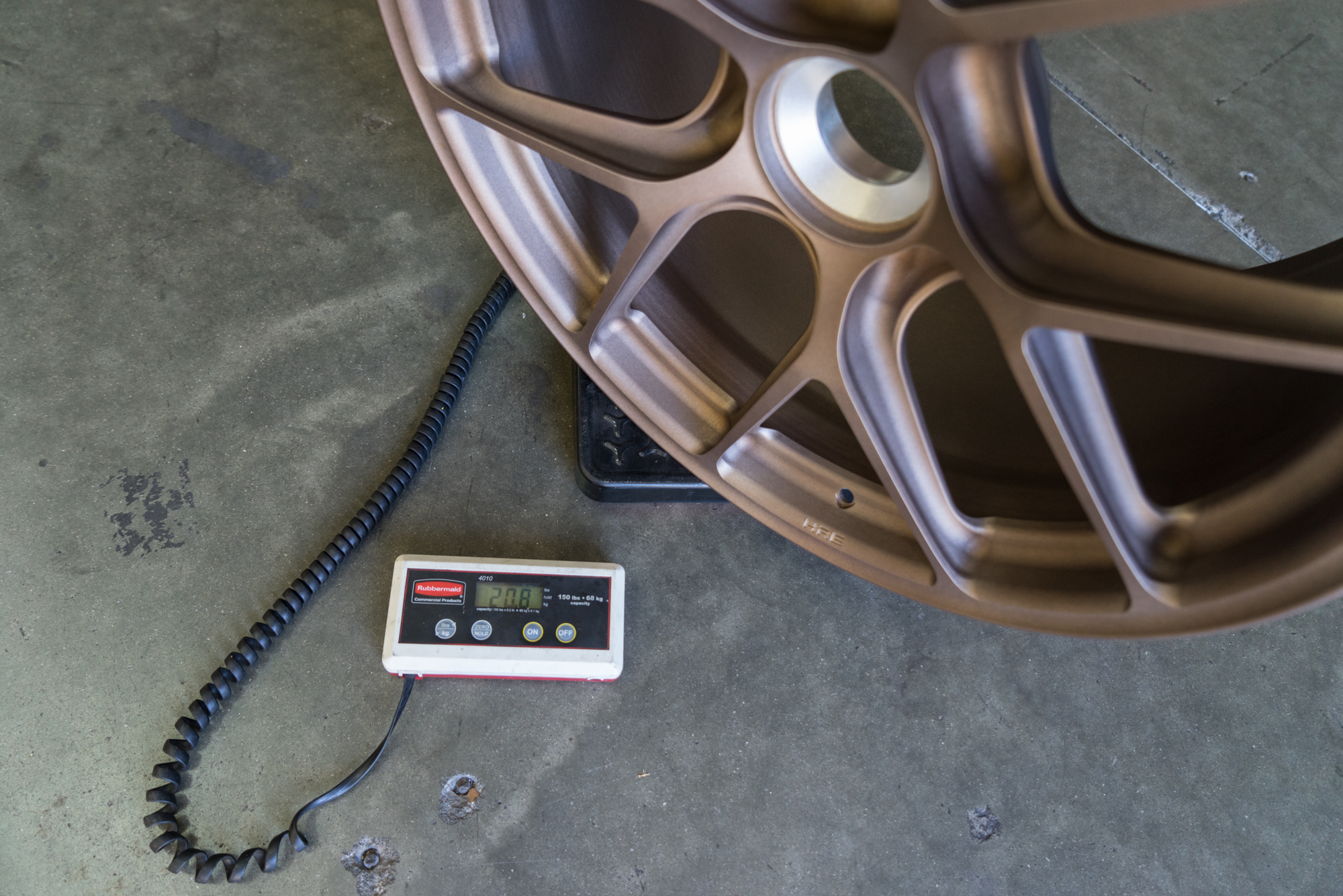 R101 Lightweight info for GT3:
R101LW Front: 17lbs
R101LW Rear: 20.8lbs

OEM Front: 23.2lbs
OEM Rear: 27lbs

​​​​​​R101LW Savings F - 6.21 lbs PER Wheel
R101LW Savings R - 6.20 lbs PER Wheel

07-13-2018, 06:18 PM

---
Originally Posted by consolidated
Hmm, that looks good. Wonder how it would be with LG interior?
As much I hate lizard, interior in lizard green would work well. I would remove the center seat cushions and replace with a custom seat inserts. The lizard green stitching look good, and it's a zero cost option.