GT3.1 (new to me) build thread - nothing crazy

11-21-2017, 09:58 AM

---
Originally Posted by
tshawa
Let us know how you go with the graphics please... and if you have any pictures to share, that would be great. Am thinking of doing some stripes also, since the whiteness of the GT3 is just too clean for me...

Initial urge is to go with a single thick stripe (997 GT3 4.0 look) but in matte black with grey outlines (to match wheels).
Will do. I haven't pulled the trigger yet but I am thinking these side stripes and I have talked to the company to change the "3.8" to "GT3". I would then just add the "PORSCHE" to the wing. Still waffling.

11-21-2017, 10:31 AM

---

11-21-2017, 10:35 AM

11-24-2017, 08:55 PM

---
Got the car back today from Moe. Absolutely amazing. My poor photography can't capture the absolute perfection and zero swirls in the paint. The car at 2K miles is better than showroom condition (not that is all that great as we know). I took a few from my DSLR camera and will post those. His work is amazing
.
Also hardwired in my Escort Max2. Found an open spot with switched power so that was epic
.
Also laid down the new mats. All ready for a drive through Angeles Crest tomorrow with the gang
.

11-25-2017, 06:34 PM

Wind deflectors
---
I have a real hard time spending $80 for about $2 worth of plastic but since it was Black Friday I took advantage of the Tag sale and bought these. I did decide to customize them a bit because they really do just look like $2 pieces of plastic. It took me about 30 minutes or so. Used 1080 3m carbon fiber I bought from Amazon some time ago and still have a bunch.

11-30-2017, 08:28 PM

---
A very cool person made a delivery today. Should be installed next week. Full review coming.
https://www.grahamrahalperformance.c...bypass-exhaust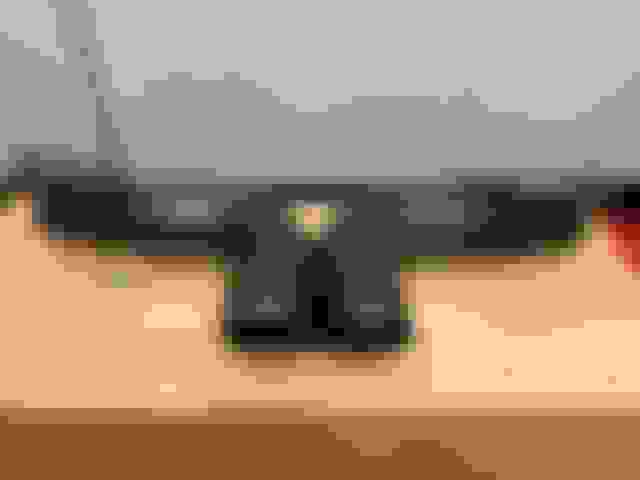 And this little beauty was in the frunk when I bought my car. Turns out previous owner never even used it, brand new.

12-01-2017, 10:48 AM

---
Looks like I'm following you - going from a '15 Turbo to a white GT3 with PCCB's and sofas. I really like your silver wheels too (mine will be black). Keep us posted on your progress. Beautiful car and grea choice!

12-01-2017, 12:14 PM

---
Thanks. I wanted black as I have never owner silver wheels ever. Always have been chrome (way back when they were cool) or a black/dark gray. The silver is really growing on me and for now I love them.

12-01-2017, 12:51 PM

---
@3GO1GO. you sent me a PM but you are not set up to receive them back.
Here is my reply on the frunk badge.
"Send an email to this guy.
[email protected]
He will send you a bunch of pictures. The guy is amazing. He is in Europe, uses original OEM emblem and then sand blasts it and creates whatever your mind can come up with. Not cheap and prices vary based on what you want but know you are getting an OEM custom badge. I think I got a basic one and if I remember it was like $200. I have had several buddies follow my lead and not one has been disappointed.
Good luck."

12-08-2017, 04:32 PM

Install GRP exhaust
---
So today was the day. I went to a buddies shop to tackle the install of the exhaust. He is far more mechanically inclined than myself. We first checked out to see if we could pull this off without removing the bumper. Negative. Maybe some have but it is a really tight fit and one bolt is nearly impossible to get to. The good news is the bumper removal is SUPER easy. Couple of torx bolts on the top to get the taillights out and then 3 more in the wheel well and then 6 on the bottom. Off she comes. once the stock exhaust is all unbolted with 10 total bolts there is a bit of a trick to remove it. You need to remove the 2 bolts and the v clamp holding on one of the side mufflers, you pick the side. This will allow the side mufflers/cats to pull out of the stock muffler. We did not know this step so we wasted a time of time trying to figure this out. Here are some action photos.
The sound is amazing. This is my objective opinion. At start up it was very similar to stock, maybe a little deeper sound but not much. Even when driving around in auto non sport and the shifts are happening at low RPM's it is very tame and really very similar to stock. Again maybe a little deeper and "thoatier". The magic happens when you get on it. The sound is pure amazing awesomeness. It sounds like the car should from the factory, a race car sound. Just totally badass. No crackle, no pops just hard hits through the gears. On decel and down shift you get an ever so light pop but not much. For me this is truly the best exhaust for this car, plain and simple.