Craigslist, Ebay and other online Porsche 968 finds....

03-02-2016, 02:00 PM

---
Originally Posted by
Jfrahm
Looks like a nice car. What 220 did you get in 1993? Was it still a clutch type?
I'd suggest adding some more detail to the CL ad, particularly about the heater repair and bodywork (which I did not see in the pics). Without more detail, heater issues in a used car ad suggest to me a leaking heater core or blown head gasket. Otherwise why is it not fixed?

I had a 180K plus mile 944S2 that was fine, and my black 968 is over 160K, mileage is no big deal for these cars.
Neither of those conditions exist. My shop wasn't great on the system of doors and sensors in 944 heat, and I wasn't too worked up about it so i procrastinated. Diff is factory Torsen, I believe. Is original to the car.

03-02-2016, 02:25 PM

---
Sure, but I am just telling you what I think when I read an ad like yours. "Heater does not work" means to me a bypassed and leaking heater core or a BHG. Adding text to a CL ad is free so it might benefit you at no cost to add some more detail.

Good luck with the sale.

03-04-2016, 09:12 AM

---

03-18-2016, 07:05 PM

03-18-2016, 07:43 PM

---
I was going to ask you guys about that car. Seems a little fishy because the same ad was up last month then taken down but car never went on eBay like he says, now the ad is back up.

03-18-2016, 09:33 PM
Addict
Lifetime Rennlist
Member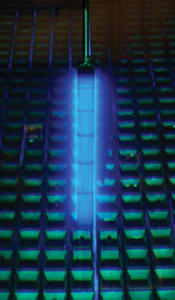 Join Date: May 2001
Location: Hotlanta - NE of the Perimeter
Posts: 11,031

---
"18 inch Gemballa Rims & racing suspension installed BY Gemballa ($12,500)
---These rims are $800 per rim and $329 per tire at today's price

This car is ALOT faster than a regular 968!"

Not sure I can see the connection...maybe someone can help me out.

03-20-2016, 04:29 AM

---
That 968 has been for sale here for at least six months. I think the owner doesn't know what he's talking about. Awful photos taken at a gas station, zero evidence to back up performance claims... Something's rotten in Issaquah.

03-20-2016, 11:59 AM

---
lol...reading the ad makes me feel like it was written by a bmw owner))

03-20-2016, 07:17 PM

03-23-2016, 07:31 PM

---

03-23-2016, 11:54 PM
User
Join Date: Mar 2013
Posts: 54

---
Looks clean. I've never seen a 968 with that front cover in front of the airbox, is that a Euro specific feature?

03-24-2016, 01:57 AM

03-24-2016, 02:32 AM

---
92 and early 93. Theory was they saved about $50 a car. It was a popular concept in the book "Wheels".
At least they didn't use spaghetti for timing belts. I like 'em so collected a few. Put 'em in my 94's and 95's.

03-24-2016, 02:39 AM

---
That is not a quebec licence plate

03-24-2016, 03:03 AM
Thread
Thread Starter
Forum
Replies
Last Post
944 Turbo and Turbo-S Forum

Posting Rules
You may not post new threads
You may not post replies
You may not post attachments
You may not edit your posts
---
HTML code is Off
---