Bruce A. = 964/993 Maintenance Costs

07-21-2001, 03:29 PM

Bruce A. = 964/993 Maintenance Costs
---
Hello,

First, let me preface this post by saying that Bruce Anderson may speak in generalities and "fail conservative" on cost estimates when writing in Excellence magazine's Technical Notes.

Having said that, has anyone read September 2001's Tech Notes, where Bruce A. discusses maintenance costs for 964s/993s? Some of the information presented borders on disinformation, IMHO:

-"Tire wear on the 964-based cars is similar to what we would expect on the earlier 911s -- some 20,000 miles or more from each set."

I have used OEM Bridgestone RE71s since new on my '91 C2 Targa, and have never gotten more than 14k miles out of a set of rear tires. By then, the tires really aren't safe for driving on wet roads. Is anyone actually getting 20k miles out of a set of rear tires?

I typically replace the front tires once for every two sets of rears--around 28k miles.

-"Tony [Tony Heyer of Heyer Performance] says he performs what he calls a minor service at 8-10,000 miles and a major service at 15-20,000 miles. At the minor service, he performs an oil change and checks the car over." "A minor service for either the 964 or the 993 will cost $700 to $850."

$700-$850 to change the oil and check the car over?? Wow!! Never heard of such a thing. Is anyone paying this sort of money for a "minor service?"

-"Plan on spending $1,000 for a major service."

This isn't sooo outrageous, and suppose you can find a place that will charge you $1k for a major service, if you look hard enough or live in the "wrong area."

-"When you need a clutch, the job will cost roughly $2,000 for parts and labor."

I'm being a bit nit-picky here, as you can spend roughly $2k for a new clutch at the dealer or an expensive independent. I think people are just beginning to realize that clutch kits for 964s/993s have dropped dramatically in price, and they should be paying much less for a clutch replacement than they did (say) 5 years ago.

Again, I don't mean to give the impression that I'm being harsh on Bruce A.--he has earned his reputation as one of the definitive Porsche experts.

But ... if someone (an expert) had told me, during research of a 964/993 purchase, that I should expect to spend $700-850 every 8-10k miles for routine maintenance, besides spending $1k for routine (major) service at 15-20k miles, well, I think that would be enough to talk me out of owning a 964/993. Just too much money for routine maintenance.

Thoughts?

07-21-2001, 03:57 PM
User
Join Date: Jun 2001
Location: Texas
Posts: 989

---
Hey Randall,

I can comment on a few of these statements, but these are only my personal experiences.

1. "Tire wear on the 964-based cars is similar to what we would expect on the earlier 911s -- some 20,000 miles or more from each set."

*** I replaced my last set of rear tires after 13K miles because of a flat, but they were due for replacing within the next 1K or 2K miles anyways. I haven't had to replace the fronts yet, which now have 19K miles.

2. "Tony [Tony Heyer of Heyer Performance] says he performs what he calls a minor service at 8-10,000 miles and a major service at 15-20,000 miles. At the minor service, he performs an oil change and checks the car over." "A minor service for either the 964 or the 993 will cost $700 to $850."

*** Hmmm, I've never heard of a 964 needing 'minor service' every 8K-10K miles. I change the oil every 7,500 miles and I take it in every 15K miles for the major service (valve adjustment, etc.). IMO, this minor service is unnecessary except perhaps for an oil change. Either way, it's way too expensive.

3. "Plan on spending $1,000 for a major service."

*** This sounds high. My last major service at 45K miles cost $800 by the dealer. My independent mechanic charges $600-$700 for the same service (can't remember the price). If the price is close, I take my car to the dealer because he gives me a loaner, which was a 2001 Boxster last time (fun car, BTW).

4. "When you need a clutch, the job will cost roughly $2,000 for parts and labor."

*** The dealer quoted me $1950 out the door for a clutch job, although I forgot to mention I was a PCA member. They give a 10% parts discount for PCA members. Is this common?. I'm not sure what my independent mechanic would charge.

I do agree with you that this information makes 964/993 ownership seem out of reach because of maintenance costs. When I was shopping for mine, the rule of thumb someone gave me was $100-$150 per month, and I was comfortable with that. Mine has actually been a little higher than that, but I use mine as a daily driver. My commute is long at 50 miles round trip, but it's almost all freeway with little traffic.

IMO, the maintenance costs and potential problems with the 964 have been exaggerated and give the model a maligned reputation.

Interesting statements though, thanks for passing those along.

07-22-2001, 03:31 AM

---
I could see getting high mileage out of a set of tires with a 320AA rating. If you want performance tires, they cost more and they were out faster. My old Stealth had some Goodyear Eagles with a high were rating on them and I got almost 50K on the tires. I replaced them with Pirelli P7000 SuperSports and was getting about 15-20K miles off of them.
Put some Dunlop D60/A2s on your car. They'll last forever. I really wouldn't be surprised if you could get 30K or more out of them on a 964. You'll also spin out every time you give the car gas
As far as the "major and minor" maintenance goes, I've never heard of that...I use the owners and service manuals. Prices vary regionally and between independents and dealerships. A local indepent will charge $1200.00 for the following major service in the D.C. area: valves adjusted, brake fluid changed, spark plugs changed, AC re-charged, tires balanced, all filters (air & fluid) changed, leakdown test, change engine oil, change transmission oils. The same work will run close to $2500 across the street at a Porsche dealership. The indendent has Porsche certified techs employed FWIW.
Around here, $2K for a clutch job would probably be about right for a 964.
I'm not terribly certain why Bruce put the 993/964 prices in together. The oil change on a 993 is supposed to be a pain in the butt. I've heard that some of the transmission components on the 993 and newer cars are not available...complete dealer swap out for $$$$$$$$$$. I don't know how true that is, but it would not surprise me...that's what Getrag did with the AWD transaxle on my old Stealth to the tune of up to $6000.00 for a repair....even if it was just an input shaft seal that was leaking.

07-22-2001, 04:03 AM
New User
Join Date: Jun 2001
Location: UK
Posts: 2

---
I'm use my C4 on a daily basis and will do
a minimum of 15k miles in my first year.

When I bought the car earlier this year I budgeted for £3k sterling (say: US$5k) per annum in maintenance - and being new to Porsche it was this unknown factor that initially prevented me from choosing an early 993.

I've learnt a lot - from a UK perspective, the quality of service provided by the Porsche main agent (which I use) is better than expected and goes a long way to justify the high price charged. Indeed, part of the joy of Porsche ownership is access to the main dealer with my "10 year old banger" and receiving the same level of care as that lucky ol' dawg who just dropped £70+k on his car.

Thankfully Porsche UK seem to have reduced their regular charge out rates for older cars which really helps. By comparison a smaller "independent" or "specialist" is usually a messer with a Birmingham instead of a Bosche hammer.

Once you start using truly competent independents, they are invariably charging the same or more, as Porsche main dealers - and is that is the rip-off.

I suspect reality bites just the same way in the States.

Abandon all ye hope...

FW

07-23-2001, 03:07 AM

---
Frank:
Where I live in the U.S. I have about 5-10 good independent shops in the local area that specialize in Porsches. All of them tend to be much cheaper that dealerships (usually 50% to 70% the cost of a dealership in labor) and most of them have at least one or two Porsche trained mechanics working for them. They also have the Bosche Hammer (wouldn't deal with them if they didn').
I guess in these parts, the guys like to go to work for a dealership for 5-10 years, then open up their own shops. There are of course the "specialists" without any P-car experience...usually if I mention a Bosche Hammer to them they look at me the way my dog does when I make wierd noises. I try to stay away from these guys

Good Luck,
Bill Wagner

07-23-2001, 06:33 AM
User
Join Date: Jun 2001
Location: Bucks, UK
Posts: 23

---
I completely disagree with you, Frank - there are several extremely good independants who really know their 964 onions in the UK, are considerably cheaper to use than the OPCs I have been near, and will always go the extra mile to ensure that you are happy. Their approach tends to be extremely careful but they use their experience rather than just relying on Porsche approved information. This is particularly important when upgrading the car's performance in any way at all. I know the OPCs now charge less per hour for older cars than for new ones ... the problem is they also generally do much less. Check the details of what an OPC means by a top-end overhall as against virtually any of the really good indies like Machtech, GT-One or AMD for instance.
Glad you are happy with both the car and the service tho' ... that isn't the case often enough!!

07-23-2001, 08:31 AM

---
Andrew and Frank,

One consideration in the OPC vs Specialist debate is the following.

An OPC such as AFN in London charges £750 for a 12k mile service on a 964 C2. The same service done at a good specialist will be about £450.

Now, in view of the decresaing value of the vehicle, many people tend to choose the independent option, especially second and third owners of the car.

Furthermore, many of the mechanics which work at OPCs have probably not been there much longer than 5 or 6 years (not all, but the majority yes). The newest 964 is 7 years old.

I would imagine that this culminates in the specialists having a wider pool of practical knowledge of older cars than the OPCs.

This is just an idea harvested from what I have read and heard around. Please feel free to disagree.

07-23-2001, 08:32 AM
Addict
Lead Rennlist
Technical Advisor
Rennlist
Lifetime Member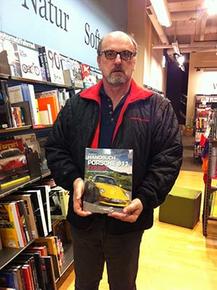 Join Date: May 2001
Location: Parafield Gardens
Posts: 8,027

---
I think the basic problem here as always is a non owner using second hand information. . Nothing wrong witzh this of course except if the data is wrong, actual owners tend to get a little upset.
I dream of getting 20K miles or 32,000klms out of a set of tyres. My C4 eats them up due to the driver mainly at around half this amount. Fronts go first on the C4. Inside tread normally.
Servicing varies dramatically. The biggest cost item is lack of experience and lack of knowledge and the owner getting charged for it. My C4 gets serviced every 20,000Klms IAW Porsche recommendations. Average cost is 1700CHF or around $US850:00 including service kit.
This type of thing I hope to be better and more accurately show in my book on the 964.
Do not forget. If you would like your 964 photos to have a chance of being in the book. Please mail me your original photos (which will not be returned) to
Adrian Streather
Gütli 1269
CH-9428
Walzenhausen AR
Schweiz.
Please include or write lightly onthe back, your name, a small description of your 964, model, year etc and your permission for me to use this photo. No money involved either I am afraid.
Thanks and Ciao,
Adrian
911C4

07-23-2001, 07:28 PM

---
I think I might be able to shed a little light on Bruce A's $$ estimates for service work and clutch replacement.

Bruce Anderson is from Sunnyvale, California, USA, and Tony Heyer's shop is located in Mt. View, CA, USA. Both of these cities are in the heart of the San Francisco Bay Area, AKA the Silicon Valley. As you probably know, our economy hit a huge boom in the late '90's. Of course, the economy has slowed significantly, but that's another story...

The tech boom brought a bunch of new folks here to the Silicon Valley. The law of supply & demand was in force, and costs for housing went through the roof. The median price for a house is around $500,000 -- half a million, and that doesn't buy you a palace by any stretch of the imagination. Rents -- well, they were through the roof as well, both for commercial and residential real estate. Studio apartments were going for about $1200 a month. Lots of apartments in the area were at 99% - 100% full, so people had to pay the high rents.

To keep people here, you have to pay them so they can afford to pay their rents, so labor rates went up.

I'm not sure how many mechanics Tony Heyer has at his shop. I'm also not sure if he leases his shop or owns it. But, assuming that he has at least one other person working for him, and that he leases at least the land the building's on, that could explain the service costs that Bruce quotes.

Hope this helps.

-- Melissa

07-23-2001, 09:03 PM

---
Hi Melissa,
While not quite as expensive as your area, real estate is pretty pricey in South Orange County, as well. I'm guessing it's the number of competent mechanics competing for business that has managed to keep maintenance prices relatively reasonable in our area. (Which isn't to say there aren't many competent mechanics in the S.F. area

)
Out of the points I made in my original post, the one I found most disturbing was Bruce A.'s writing about a minor service that costs $700-850
, performed every 8-10k miles
. I believe this to be very misleading to a person that in is the research phase of purchasing a 964 or 993--and could very well "talk them out" of the purchase.
Have you ever heard of such a thing--a $700-850, minor service, that is

?

07-23-2001, 09:45 PM
---
If this is any help, The Stable, considered by most to be the best independent shop in San Francisco, charged $800.00 for 75,000 mile maintenance on my '93 C2.
Jon
P.S. It's a good thing that the PO had this done (and replaced the clutch, too) three months before I bought the car from him!


07-23-2001, 09:53 PM
Super User
Join Date: May 2001
Location: WI, US
Posts: 3,290

---
Randall:

I've never heard of a minor service for any 911 for as long as I have owned 911's. I wonder what prompted Bruce to write that?

He also states that a Major Service for a Carrera or SC is done once every year or 15,000 miles, whichever comes first. This service includes a valve adjustment. I can't see getting a valve adjustment once every year if you only put 3000-7000 miles on a 911 in one year. Another odd comment...

Bruce once again mentions the cylinder to head leakage "problem that is common to early 964s". We've hashed this point over enough on this board to know that this problem seems to be overblown.

I'm sure Bruce is being overly conservative in his writing. But, it also seems he is not being very consistant with what appears in this article and what he has written in other publications or editions. Hopefully potential 964 buyers won't be too put off by Bruce's recent comments.

Jay
90 964

07-24-2001, 03:01 AM

---
Apparently Mr. Anderson is contradicting himself a bit. A quote from pg 48 of his PORSCHE 911 PERFORMANCE HANDBOOK states "Actually only a small percentage of the cars had this leak...". Maybe he needs to specify what he considers to be "early" and "small percentage". The only people I've known that have had a confirmed problem with this have been owners of C4s made in 1989, and from what of read, even that was a minority of the owners.
Adrian....I don't suppose you could get a hold of some statistical data regarding the severity and frequency of the cylinder leakage problem for your book (and to share with us

) could you? It would REALLY be nice to be able to either put this problem to sleep or to let us all know how often it will happen and who is most likely to suffer from it.
As far as the maintenance costs Bruce Anderson is publishing, I'd have to consider that "minor maintenance" an oddity....never heard of it anywhere.
Cheers,
Bill Wagner
'91 C4

07-24-2001, 06:44 AM
Addict
Lead Rennlist
Technical Advisor
Rennlist
Lifetime Member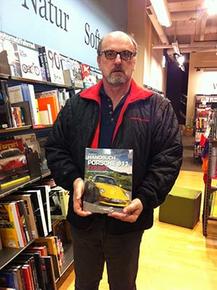 Join Date: May 2001
Location: Parafield Gardens
Posts: 8,027

---
Dear Bill,
You can bet your bottom dollar I will spend some time on this.
Now I have to take a small friendly issue with your statement of 1989 C4s. I have in my files an equal number of leakers for each model year mainly affected, 1989, 1990 and 1991. More C2s actually. In fact the 1989 C4s leaking reports have only really just started to get to me and as I elude to further on down. This is now classed as fair wear and tear in my opinion. If somebody is looking for Porsche perfection in a second or fourth or tenth hand 911 (964) with more than 60K miles on it you are really not thinking sensibly. Porsche owners do tend to drive them, even though many say they do not. By drive them I mean "DRIVE" them. Just read rennlist sometimes. Many many have been tracked as well and this is not good especially for the C4. Porsches withstand abuse very well but only for a finite period of time.
The data available is also flawed because,
a). People do not want to admit that they have this problem
b). People cannot afford to get it fixed
c). Dealers mainly in the USA ignored the potential problem and did not repair it under warranty like they did in Europe (for me the single biggest cause of the unfair and unwarranted gagrbage I read in 2001 about an auto manufactured in 1989 ands should have been fixed via PCNA and the dealers, free of charge).
d). People try other fixes like torqueing down all the bolts and think they have fixed it (when in truth they haven´t)
e). These 911s have so many miles on them now I think that further discussion of leaking engines caused by head gasket missing is a moot point anyway.
I have not been able to determine yet how many of these leaking heads were actually reported in the warranty period.
As far as I am concerned a 964 from 1989 or 1990 with 100K miles on it and the heads weap a bit is not a cause of no head gasket but fair wear and tear. However I will elaborate in my book and this is naturally my point of view only,
Ciao,
Adrian
911C4

PS: I know a lot of 964 owners in Europe and they all say this problem is so rare it is not worth discussing and if you even consider this problem on an auto with 100,000klms or more on it and it is out of warranty you really should not be getting into a Porsche. I tend to agree. A problem of 1989 thru 1991 should not really concern somebody purchasing the same auto in 2001. I do not think that is fair or reasonable. For a sports car the 964 is a long lasting very good auto and maybe people expect a little TOO MUCH.