Stupid question

06-27-2001, 06:37 AM

Stupid question
---
After constantly reading about problems with oil leaks I have to ask a really stupid question.

At the end of the day, what is the problem with having an oil leak?

Ok, I know that if it leaks then it will gradually loose all the oil and also that it can be a nuisance on the garage floor etc. Apart from these reasons, is there anyting else? Does the engine loose compression?

Thanks in advance.

Riccardo

06-27-2001, 08:51 AM
Addict
Lead Rennlist
Technical Advisor
Rennlist
Lifetime Member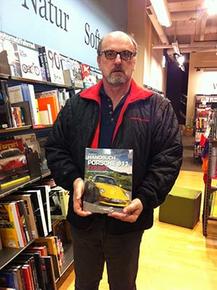 Join Date: May 2001
Location: Parafield Gardens
Posts: 8,027

---
Dear Riccardo,
The reason you fix oil leaks is because they never get better by themselves. One day if you do not fix it, it will not be a drop of oil on the garage floor it will be a flood intermixed with metal particles.
Oil leaks despite rumours never get better by themselves. They may get covered up but they never fix themselves. Once a path is open to the outside world, this path will only widen as time progresses.
Heard all the arguments, heard all the theories but I am afraid my experience tells me, big puddle on garage floor, or worse on the road or in the shopping mall carpark and a lot more money to be spent. Living with an oil leak means living with a potentially expensive repair bill. Some people can get away with it, some do not. It is like the lottery. Have you won money on the lottery. Can you afford the risk,
Ciao,
Adrian
911C4

06-27-2001, 11:17 AM
User
Join Date: May 2001
Location: East Amherst, NY USA
Posts: 72

---
well, i think adrian is being a little over dramatic. an oil leak is not a ticking time bomb, in fact they almost never lead to the catastrophic scenario he describes, where you are driving along and all your oil pours out mixed with metal particles.

sometimes after a car is stored it may leak for a while and then stop, once all the seals come back to life.

i would say that in most cases an oil leak is just a garage floor nuisance and nothing more. they persist but rarely get worse.