What's that smell?

12-13-2001, 04:06 AM
User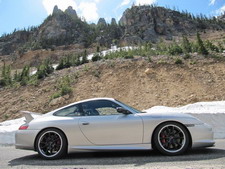 Join Date: Oct 2001
Location: Canada
Posts: 1,202
Likes: 0
Received 0 Likes on 0 Posts

What's that smell?
---
My engine has been rebuilt, and consumes essentially no oil. My mechanic has had the car up on the hoist, and there are zero leaks evident. But after driving, my car has "that smell" to it. I can smell it coming from the front wheel wells when I get out of the car, but I think the smell is actually eminating from under the hood. It smells kinda like hot or burnt oil. It's not super strong, and I'm not really concerned, but I'm wondering if other 951 owners smell the same thing? So, do you guys notice the same thing??