3rd Coast 2017 Nov 3-5

07-14-2017, 11:00 AM

3rd Coast 2017 Nov 3-5
---
Well I've been slacking lately...

Hope y'all are doing well, can't believe I totally forgot about this or I didn't get harassed (I mean reminded) to post.
Ok,
We are set! Details to come, but here's the basic Scoop.
Per our Tradition we'll be at the beautiful Hampton Inn on lake Marble Falls
P 830-798-1895
We've got a block of 50 rooms as usual.
Rates:
$104/Night City Side
$114/night Lake Side
Details on 928's R Us website soon.
Looking forward to seeing old buddies and new faces!

Peace!
Chuck

07-14-2017, 11:34 AM

---
Looking forward to it again!

Love the pic! Anyone can see that you are a class act with that premium PBR you're enjoying!

07-14-2017, 12:32 PM

---
Count me in. Will breakfast be served in the parking lot this year?

07-14-2017, 12:35 PM

---
Hate to miss a 3rd Coast but have a wedding to go to this year.

07-14-2017, 12:44 PM

---
Booked!
I'm really digging the medallion necklace that Chuck has going on in the picture.

Tom, I always look forward to seeing you and your car. It won't be the same without you.

07-14-2017, 12:54 PM

---
I'll have to think on this for a while, it's quite the drive.

07-14-2017, 12:58 PM

07-14-2017, 01:00 PM

07-14-2017, 01:06 PM

07-14-2017, 01:28 PM

07-14-2017, 05:01 PM

07-14-2017, 05:55 PM
Addict
Rennlist Member

Rennlist
Site Sponsor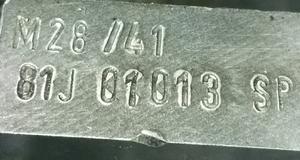 Join Date: Jan 2003
Location: Double Oak, TX
Posts: 15,301

---
Time fly's when you are having fun.
__________________
Does it have the "Do It Yourself" manual transmission, or the superior "Fully Equipped by Porsche" Automatic Transmission?
George Layton March 2014
928 Owners are ".....a secret sect of quietly assured Porsche pragmatists who in near anonymity appreciate the prodigious, easy going prowess of the 928."

07-14-2017, 06:07 PM

---
We're booked! See y'all in November.

07-14-2017, 06:10 PM

---
Just booked! Thanks Chuck, I had also forgotten about booking a room.

07-14-2017, 06:30 PM

---
You're a good dude, Chuck. Thanks for arranging this again. I really hope I can make it this year. Fingers crossed...