For Sale - Testing the waters

03-20-2013, 10:58 AM
User
Join Date: Apr 2012
Location: Northern NJ
Posts: 146
Likes: 0
Received 0 Likes on 0 Posts

For Sale - Testing the waters
---
Iím testing the waters on selling my 928. I just donít have the time for it and I will be doing some extensive travelling this season for work and I hate the thought that it is just going to sit for very long extended periods of time as it has already been sitting since Dec for winter storage. It just doesnít seem to be in the cards for me to own one of these right now as it has to go to the mechanic for every little thing. If I had the time to do all the minor/moderate stuff myself I could save a ton of money but itís not an option right now. I will have another one someday but right now it just doesnít make sense.

Details about the car:

1987 928S4
4spd Auto
53k miles
Up to date on service, TB etc done 3k miles ago.
New CV boots Ė 6/8/12
New Behr radiator Ė 10/26/12
AC needs charge
Warning lights need to be fixed
Just had windows professionally tinted. Great guys, came to my location and tinted it in the warehouse. Let me know if anyone local wants their contact info. They did my office windows while they were at it and I couldnít be happier with the results.
Also tinted tail lights Ė I can take off if not wanted, Iím on the fence about them (see pics)
Dash and pod are perfect with no cracks.
Leather seats have no rips, tears or cracks.
LED interior lights Ė cool white

$12,000 firm gets you the car. Along with everyone else here Iím into it for a lot more.

$12,500 gets you the car plus:

16Ē manholes on tires
Porken lift bars $240 (new in box that they were shipped in)
Black Sea Research Super Clamp - (new in box)
V12S LED light kit for all exterior lights $300 (brand new in box)


I would like a local sale but if out of state I will help with shipping arrangements. Car doesnít leave until funds clear. I have title in hand.

The car has been stored for the winter in my climate controlled warehouse since Dec. it is still tucked away snoozing. See last pictures. Let me know if anyone wants pictures of something specific.

03-20-2013, 01:09 PM
User
Join Date: Apr 2012
Location: Northern NJ
Posts: 146
Likes: 0
Received 0 Likes on 0 Posts

03-20-2013, 01:19 PM
Addict
Rennlist Member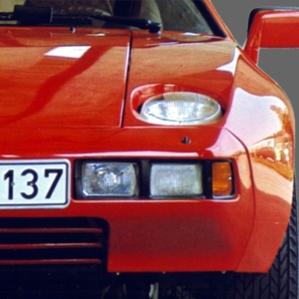 Join Date: May 2003
Location: Frankenmuth, Michigan
Posts: 8,441
Received 0 Likes on 0 Posts

03-20-2013, 01:32 PM
User
Join Date: Apr 2012
Location: Northern NJ
Posts: 146
Likes: 0
Received 0 Likes on 0 Posts

---
Ahhh gotcha. I could use the constructive criticism. Life's too short to take minor things personally!
I really don't want to sell but it would be the right move for me right now.

03-20-2013, 01:43 PM
Archive Gatekeeper
Rennlist Member
Join Date: Sep 2002
Location: Irvine, CA
Posts: 13,686
Likes: 0

---
Yes, if the cosmetics are as good as they look from here and all major mechanical bits are ok, that's a great price. Mech can be fixed, paint and interior are only original once!