3' X 7' 928 wall poster

12-23-2012, 08:07 AM
Addict
Rennlist Member

12-23-2012, 10:30 AM
Super User
Join Date: Jun 2003
Location: southern new england
Posts: 2,738
Likes: 0
Received 0 Likes on 0 Posts

---


Great Poster. Great example of a 928.

12-23-2012, 12:21 PM
Not the sharpest tool in the shed
Rennlist Member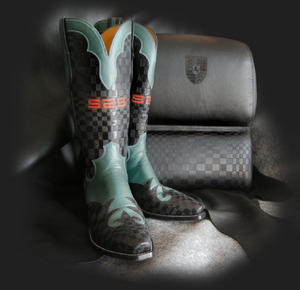 Join Date: Dec 2008
Location: Chandler, AZ, USA, Earth, Milky Way Galaxy
Posts: 7,679
Likes: 0

12-23-2012, 01:25 PM
User
Join Date: Mar 2004
Location: OC. Calif
Posts: 625
Likes: 0
Received 0 Likes on 0 Posts

Need help :)
---
I want to make the picture available to anyone interested, but being a little
computer challenged, I'm not able to get the picture to send out of my ***.net
acct,
Don T. had the right idea, do it through a drop box folder but my email address
got rejected by his acct ?
Can someone else try to send me an invite to a drop box that might work better
than *** ? my hm email is
[email protected]

***.net
I think the problem with *** is the size of the file, the pic is 22.5 meg
We need a community high res picture library that anyone can access ?
Anyway, if someone wants to takeover the distribution of this thing than the guys that PM'd could get a copy and anyone else happening on this thread in the future could grab a copy too ?
Originally the plan was to make a life size picture of the car and attach it to the
ceiling above the car.
Now having done this once I realize I needed to start with a camera that
takes 20-30 meg pic's instead of my wimpy 3.47 meg camera.
When I went to the photo/graphic company I asked them to blow it up till
it starts to wash out, the biggest it would go is 3'X7', so the only thing left
to do was to make a wall poster out of it.
Standing from 2-3' back it has pretty clear detail to it, closer, it starts to
get a little grainy.
Ideas ?
thanks,
Joe

12-23-2012, 03:18 PM
Addict
Rennlist Member
Join Date: Jul 2004
Posts: 1,630
Likes: 0
Received 0 Likes on 0 Posts

12-23-2012, 03:39 PM
Chronic Tool Dropper
Lifetime Rennlist
Member

---
In the original thread, ALL the undercar bits were removed for cleaning, plating, or painting. The tub was cleaned and painted white before reassembly. Lots of work and effort, with obvious great results. PS would be a lot easier, but the results only show up in the picture.

12-23-2012, 07:13 PM
Super User
Join Date: Feb 2008
Location: Columbus, Mississippi
Posts: 3,025
Likes: 0
Received 0 Likes on 0 Posts

---
I can see this shot being a good reference while working on the car. Looks great. Whats with the "extra" sway bar up front? Looks like the stock bar was replaced with a huge aftermarket bar!?? Sweet. That thing must corner on rails.


12-23-2012, 09:18 PM
Addict
Rennlist Member

05-10-2015, 12:15 PM

---
This is a beautiful piece of artwork. That car is amazing. It was great to be able to show the wifey what I am actually working on underneath. Is it still available to get a copy of? I would love that on my garage wall, although my garage is not that clean, I am worthy in spirit!