Center Vent - Cold air for driver AND passenger

06-01-2012, 01:11 AM
Addict
Rennlist Member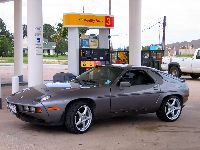 Join Date: May 2001
Location: Cypress (Houston), TX
Posts: 2,371

Center Vent - Cold air for driver AND passenger
---
This is a common problem we all know about but don't yet have a solution for that I know of... Most cold air from the center vent comes out of the top half of the vent, and very little comes out of the bottom half. Both my 86.5 and my 89 are like this.

In a very hot climate like Houston, you want cold air blowing in your face, and since the top half of the center vent can only blow left or right, if you have a passenger, it doesn't work well.

With all the great new products we have for fixing and improving our cars, I would love to see a fix for this hit the market. Either a replacement vent that can be adjusted to blow left and right in the upper area of the center vent, or maybe a modification to allow the damper to move past the open position, to direct more air downward to the lower center vent. Even a black plastic insert with veins that force air left and right would work, since most of us don't have passengers all the time. Jerry?

If I had a spare vent, I'd play around with breaking the link between the blades to allow the left half to move separately from the right, but don't want to test without a spare.

Is it just me, or is anyone else wanting a fix for this?

06-01-2012, 01:16 AM

06-01-2012, 06:52 PM

06-01-2012, 07:28 PM

Sensor Readings, Captain
---
I have toyed with something along the lines, below (sorry, no photoshop yet), for modifying the housing, to get MORE air to the driver (it's hot AND humid in Florida). Maybe it would work together well with the better vents?

06-02-2012, 12:00 AM
Addict
Rennlist Member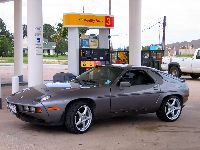 Join Date: May 2001
Location: Cypress (Houston), TX
Posts: 2,371

---
Zeus,

Were you not happy with the first mod? Or just looking for improvements?

My 89 came with the jaeger vent cover with the 2 round holes and I quickly removed it. Something about round vents just doesn't work for me in the 928.

I'll probably go with the first mod, but let the center vein move with the left side (driver should get a little more air right?) It look like I can always put it back to stock if I want to.