Early Porsche 928 restoration - "Number One", Preproduction Press Car (#1RC)

08-11-2011, 05:16 PM
Addict
Rennlist Member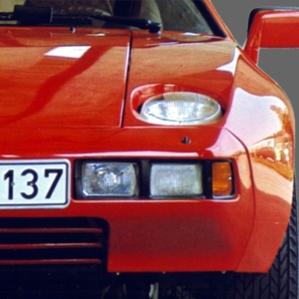 ---
Charley,
Great question! Since there is really no precedent, my estimation is comprised of a few assumptions, all in which I firmly believe.
1. The 928 is going to hit classic status withing 5-10 years. This will make the car sought after by collectors.
2. Similar to the
last
928 owned by the Porsche musuem, this car would be condsidered very select. There is only one first, and only one last.
3. Provenance. The believe the story of these press cars is interesting!
From the rush to get the 12 pre-production press cars to Provence France in time for the launch, to the Geneva Auto Salon, to the amazing reception by the press and public, Car of the Year in '78 - the 928 proved how an amazing company could produce an exceptionally talented and innovative GT auto. All this during a time, when other auto makers were scared and held back on their best marque.
Six figures.

08-11-2011, 05:43 PM

---
I question the advisability of requiring
applications
from volunteers to help with your project.
I'm jus sayin'.


08-11-2011, 05:56 PM
Addict
Rennlist Member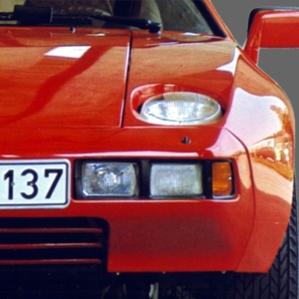 ---
Charley,
Much respect, and I appreciate your advice.
I believe this project is a serious undertaking and as such am looking for people who will respond in kind. I don't believe it's asking much for people to respond to me with a certain level of formality.
Then again, we are talking about just one word.... so who gives a s**t.

I'm accepting applications for volunteers to fill postions for the Number One Restoraton Committee.

xxxxxxxxxxxxxxxxxxxxxxxxxxxxxxxxxxxxxxxxxxxxxx

Unfortunately, response has been lackluster........

It would easier to tie those together with a more realistic explaination -
people are just really busy
. That'd be my guess.

09-18-2011, 09:45 PM
Addict
Rennlist Member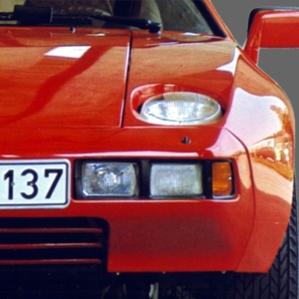 Restoration update and #1RC
---
I haven't updated this thread in a while, but wanted to let everyone know I've further developed a plan for Number One.
The first most notable decision was to transfer over my large-scale long-term restoration project from my #6 car to this one.
It wasn't an easy decsion to make, because I'd grown quite attached to the red car, and its magazine history gives it such personality.
It's just the right thing to do. This is
the first 928
... it deserves to get the full treatment! ...and I can't handle two large-scale restorations.
Good news is I will continue moving forward with my "driver-survivor" short-term restoration plans for the #6 car. (
See #6 Master Restoration Thread
) Expect to see it on the road in a year or so!

With that said, I've updated Post #5 here, which is now the
#1 Master Restoration Thread
. You'll find it's where I keep the general course of the "whats & hows" this is all to be accomplished. Also will include a master parts list, inventory, and most importantly
questions completely open for discussion.
I will be updating it regularly.
_____________________
For those who have expressed interest in the
#1 Restoration Committee
, please re-read
Post #3
. I have now added what I believe to be the absolute purpose of the #1RC. I believe this is an important realization.
I owe you all a #1RC plan. That will be forthcoming this Fall.
And again, thanks for all who've expressed interest!
_____________________
Lastly, I've decided #1 will be relatively static until it's time to dig into the restoration. There won't be any attempts to get it running.
Plans at this point inlclude:
- remove the non-stock 'S' spoilers and rub-strips.
- clean the engine enough to safely pull the spark plugs, inspect the cylinders, add some Marvel Mystery Oil, and turn over the crank.
- flush all fluid systems and inspect, in particular the engine oil and filter.
- stabilize areas of rust, with rust removal and epoxy primer application (all areas will be closely documented).
- Complete interior cleaning, to include pulling and storing all loose carpets.
- To be followed up with UV protection of the dash and pod.
That is all at this point. Thanks for reading, and I appreciate any questions, comments, suggestions you may have.
---
Last edited by Jadz928; 09-18-2011 at

10:53 PM

.

09-18-2011, 11:15 PM

---
I know this was a well thought out decision for you Jim, and I agree with it. In order to do the kind of restoration you have in mind, it would be difficult to that on two cars at the same time. The cost would be prohibitive by any measure. Also, both cars are historically significant, but #1 is #1, and there ain't no arguing with that

Tough choice, but good choice too.

09-19-2011, 01:31 AM

---
I wouldn't sell either of them but instead restore them both...but that is just me. Jim, I like that #1 is going to get the full monty and frankly #6 deserves the same! As long as you have a plan in place and are working that plan you won't hear any complaints from me about your plans! I think so far you are on the right track and to get #6 to a streetable place for now while doing the full job on #1 I think is great. Once #1 is complete, then you can think about doing that to #6!

09-19-2011, 01:45 PM
Addict
Rennlist Member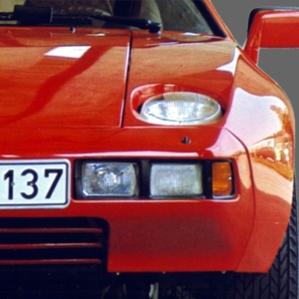 ---

Here's the deal... I need #6 to help me restore the other. There's a tremendous amount of value in having two "one-off" 928's to take references from.
There is plenty of time down the road for someone (possibly me) to turn #6 into the concours car it should be... someday.
If the only 2 known in the country both get restored, leaves no original unrestored to reference... and for others to see at 928 events.
As it stands, there is more value in it for me, than what it may be worth in the fair market.
In the meantime, you know it's going to get a nice "rolling restoration"!

I can't wait to get the interior set from Germany so I can install the nice dash, R&R the pod, recover the steering wheel, and install new carpet.
Then I can look at restoring the original paint, and p-coat the phone dials.
The key to all this effort, which of course costs money... is not to defer too much cash from saving toward #1's restoration. Thanks goodness Perl is almost done!


---
Last edited by Jadz928; 09-19-2011 at

03:31 PM

.

09-19-2011, 04:07 PM
User
Join Date: Jun 2011
Posts: 13

Paint
---
Hello Jim
I would like to chime in on the paint colors..and other bits
I restored an old mercedes gullwing 8 years ago (seems like yesterday!)
We had a tone of problems with the paint codes and finding the original.
tying for the old paint formula will prove to be impossible, the company (gasurit or Standox, Ex herberts) will not have the codes stored and may not have a spary-able formula.
We got around this by taking 4 samples form different cars where the sun had never distorted and sending them to head office (germany) where the formula was remade. Sounds pedantic but when you show the car and it has the correct paint verified by the manufacture its worth its weight in gold.

On the interior, its very hard to keep it all as close as possible but the car does deserve it. the silver-knit is the way to go and its still available.
If you need to have anything rewoven (seats ect) we found a great mill in new jeresy that remade a bunch of stuff for us (headliner, speaker grills). I can dig up the contact if you need.
Edelman leather is great for leather. Not lanolin dyed bit the quality cannot be beat.

When you take the car apart, mark and record everything, It will seem pedantic but every piece of antisqueak tape, pant mark, rubber, overspray. all of it is important to the originality of the car and should be repeated.
We mapped out the overspray pattern of the primers and and colors and repeated them. it is important. Primer color is important.

Plating, also very critical to a correct restoration, zinc, cad, parkerized. they all need to be stripped off and redone. Hopefully when you remove bolts they all get reused after redoing the plating and put back to where they came from.
For this we used the original part numbers and toe tags.

And finally on budget.. its going to go higher than you had hoped. Not much you can do about it but take your time and hope that not to may ugly monster are found in the car.
But in the end your project is amazing and the value of the car if done correctly is astronomical.
But please please do not attempt the project if you are only planning on a 80-90% job.
The original detail that make the car worth the money will be lost.

Hope that this helps
Oceaneer

09-19-2011, 04:23 PM
User
Join Date: Jun 2011
Posts: 13

gullwing
---
No mine is still on the east coast last time I checked.
We called her Elvira. Always wanted blood.
It was a fantastic job, but we got a bit carried away. The owner was/is happy and the car is unbeatable at car shows. but it took 2 years of pretty much full time work.

Oceaneer

09-19-2011, 11:36 PM
Addict
Rennlist Member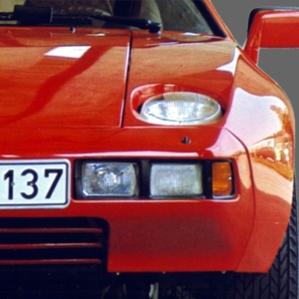 ---
Thank you very much for your feedback!

Good news is Gran Prix Weiss #908 is a pretty common Porsche color, used the entire span of the marque, 78-95 (
ref. Landsharkoz.com
)
Glasurit shows a mix available from 1999, called "Standard".
LINK
I'm sure there is more to it that this, and will be sure to perform my due dillegence. Thank goodness I enjoy research and problem solving.

But what I see in the car is a very long-cut-pile Sliverknit, done a lovely dark green.
I've seen new Sliverknit, and it doesn't appear as long,
and thick if you will.
(no jokes, boys

)
I'm very much committed to the interior craftsmanship within our 928 community, and am working closely with a friend and 928 enthusiast, Bob Budd of
Classic 9 Leather Shop
.
Also, Paul Champagne of
Design Paul Champagne, Inc
will be lacing up the steering wheel.
Look at me
name dropping
all over the place...

Thanks for your offer to help, and may be interested in additional help sourcing the right Sliverknit.
Something to note regarding overspray, etc.:
Being my #6 car was west cost car, and lived in dryer climate, it's original exterior finish is well preserved.
The #1 car has suffered more corrosion from it's east coast life, and has experienced a respray w/overspray.
This is a great example where having a benchmark car may prove invaluable.
To that end, I'm in contact with a prime candidate to do the paint restoration.
The plan is to get him down to Richmond to assess #1 in person.
He and I need to establish a proper baseline for what I expect, and what is a realistic estimate.
So I can use all the help I can get to establish what my expetation should be.
I also need help with what I need to buy new, beyond my parts list in
post #5
.
Good news is I'm almost finished purchasing all exterior lighting assemblies. That's some big-ticket items, but I'm sure it's just the "tip of the iceberg".
_____________________
Regarding your word,
astronomical
... let me say, I'm inspired.

_____________________
Regarding 80-90%... I read you loud and clear.
Someone told me recently the difference btw a 97 and 98 point Porsche 356 show car is $50K. 99 point will cost you another $100K.
I have some numbers to crunch and a plan to continue to develop.
All this will need to make sense to me, and money in the bank before any big-bolts are broken.
I think this is an amazing project too, and I feel grateful and honored to have first-crack at it. I believe I'm up to the challenge... only time will tell if I'm in it for the long-haul.
And I appreciate all the help I can get. I'm gonna need it.

Keep in touch!
My first look at Number One...
---
Last edited by Jadz928; 02-03-2012 at

06:11 PM

.

09-20-2011, 10:51 AM

---
Jim, the way you're approaching the car in second picture reminds me of how a bobcat might approach a rattlesnake. It's a look of apprehension: "Do I know what I'm about to get into here?"
When that pic was taken did you know for sure it was #1?