Howling wiper Motor S4

10-05-2010, 01:17 AM

Howling wiper Motor S4
---
Getting ready for rain and the Wiper motor works, slowly, and makes a low howling noise. Rebuild?

I searched and found a few links to pulling, but no step by step that this list is so good for.

Directions to a good linK ? 88 S4 Also removing the trim and cowl step by step?

Thanks in Advance !

10-05-2010, 04:56 AM

---
Remover the motor, take it apart and the replace the bearings. The bearingsare standard, off the shelf, items that any bearing shop will have for $5 each (need 2). I've done this twice on my '83 and you don't really need a write up to take the wiper motor apart. It's pretty straight forward.

I hope this helps.

10-06-2010, 11:57 PM
Petie3rd
Rennlist Member
This Post Sponsored by:
Dow Corning« & DeoxIT«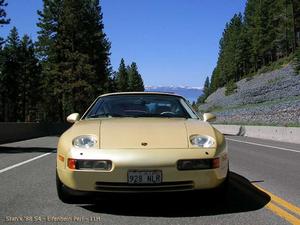 Join Date: May 2004
Location: Philly PA
Posts: 22,469

---
disconnect the battery,
open the hood,
remove the WX strip that holds the black cowl cover on,
remove black cowl cover ,
mark position of the motor shaft to the arm,
remove the 13mm nut remove the arm,
disconnect the harness ,
remove motor mounts ,
remove the motor and take it apart.
When refitting ...
Connect motor to mounts,
then connect the harness,
connect the battery,
run the motor in the run position and shut it off let it park ,
then connect the arm to the wiper motor,
keep the wipers off the glass and close the hood,
and test the function of the wipers,
if it looks good spray glass with water and run the wipers on the glass to test function