Please Delete

09-01-2009, 03:30 PM

---
I heard Roger say to Chuck at OCIC that if you don't buy a delete now "you're f*cked cause they stopped making them". I'll take two just in case.

09-01-2009, 03:33 PM
Addict
Rennlist Member

Rennlist
Site Sponsor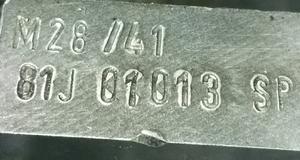 Join Date: Jan 2003
Location: Double Oak, TX
Posts: 15,291

---
Please don't delete until someone figures out the secret ********
__________________
Does it have the "Do It Yourself" manual transmission, or the superior "Fully Equipped by Porsche" Automatic Transmission?
George Layton March 2014
928 Owners are ".....a secret sect of quietly assured Porsche pragmatists who in near anonymity appreciate the prodigious, easy going prowess of the 928."

09-01-2009, 03:35 PM
Super Moderator - Cracklin' Rosie
Lifetime Rennlist
Member

09-01-2009, 03:37 PM

---
Does 'please delete' include international shipping, customs and duty?

Instructions?
---
Last edited by the flyin' scotsman; 09-01-2009 at

04:01 PM

.

09-01-2009, 03:39 PM

09-01-2009, 03:45 PM

---
OK.......let me get this straight...........
There is delete sunroofs.........
there is delete rear AC..........
now there is delete threads???

I will take one please haha.

09-01-2009, 03:48 PM

09-01-2009, 03:48 PM

09-01-2009, 04:01 PM

---
Mods...please handle this advertiser.... I for one am getting tired of him posting to the list and then in the last minutes of the post he deletes it. I know Rennlist policy allow this but I believe to to be a non-genuine attempt at advertising. I mean I sent him an email yesterday, and he quickly sent me the parts and an invoice which I then paid. There has to something wrong here

??????

09-01-2009, 04:03 PM

---
Damn I just spent 2 days bidding on the 0.99 "Delete" on e-bay and it is now closed.

I better give a call


09-01-2009, 04:20 PM

---
<BEGIN_CODE>
AAAAB3NzaC1yc2EAAAABIwAAAIEApHEzNoC1OWvqzIj2oNEhwdk9pExyniEnD5Bgt0ae0q0P Ocv1Tumrtt7y6Xj52kEAItcjIRuYMgGMpgSBE4p7mUAo9qumtBkZeCyL2LJ8hBemvNf54FMG/BsTo3awKxDH+skczEqDdWKYZu38j/KWSKUkU9CanX9Uo2n1sity/eE=
<END_CODE>

09-01-2009, 04:21 PM

---
I just got my "Delete" and it's broken, dirty and leaking.
Also the box has wierd pictures drawn all over it.

09-01-2009, 04:34 PM
Super User
Join Date: Feb 2005
Location: Seattle, where everyone is above average, and the women are all beautiful
Posts: 2,932

---
I got my Delete today, but it was for a different year. Can I still use it on my car?

Oh yeah, it's an '84 US market auto.

09-01-2009, 04:36 PM

---
HE DID WHAT???!!!
You know - it's Sponsors like that who throw the entire "space/time continuum" out of whack, and therefore I have a good mind to delete this thread....
On the other hand.... I have a rennlist.org blue denim long sleeve shirt (XL only - sorry) to the first person who posts back in public the answer to this simple question.....
What year & on what model - did the the squish area first appear and what purpose did it serve?
NOW - the EXTRA BONUS QUESTION
(worth 2 rennlist stickers of my color choice..)... On the Sponsor who posted this threads' website - there is a photo that clearly illustrates the "928 space/time continuum". What is the link to that photo..??

John D.

09-01-2009, 04:40 PM

---