Clutch Rattle

07-04-2010, 08:24 PM
Super User
Join Date: Jun 2006
Location: ɹəpun uʍop 'ʎəupʎs
Posts: 6,102
Likes: 0

---
Originally Posted by
9x8
Once again I'm amazed by the mass of knowledge that is accumulated in this forum.

I had the same issue as the OP after I put the clutch back together in my 90 GT. The clutch fork seemed to have excessive back-to-forward free play and rattled somewhat unless I preloaded it by pressing clutch pedal. I was afraid that I had to tear it down again, but after reading the above post I'm pretty sure that I just have bad slave cylinder - it does not preload the arm correctly.
You can adjust the preload for the clutch hydraulic system at the clutch master in the footwell.
Instructions are in the workshop manual.. page 30-1
I had a problem with the clutch in my '89 - turns out there was too much preload and it wasn't quite opening the return port in the master. Adjusting preload correctly, then the helper spring, gives the clutch a really nice light action.

07-05-2010, 07:21 AM

---
Yep, that's what I did for now.

Although it looks like I will have to tear it down again anyway - to replace the guide tube.

02-01-2014, 08:29 PM
Addict
Rennlist Member
Join Date: Jun 2013
Location: Norcal
Posts: 1,329
Likes: 0
Received 0 Likes on 0 Posts

---
I think I have a similar issue. I pulled my lower cover today to see the clutch the first time. First notice is grease everywhere. its this OK? Clutch rotating mass seems dry. I have a rattle when I engage the clutch and start the car moving. if I "pump" the pedal ( grab, ungrab, grab) it makes the sound.
I did find here that my ball cup on the fork arm is shot. is the play around the TOB ok?

02-01-2014, 09:59 PM
Petie3rd
Rennlist Member
This Post Sponsored by:
Dow Corning« & DeoxIT«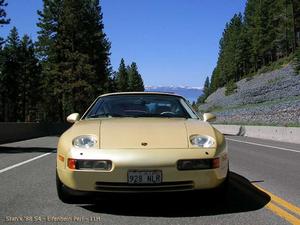 ---
the busing has failed,
replace it,
make sure to clean out the seating area on the arm use a sharp object to remove the crusty plastic.
Press the new bushing onto the ball then fit the arm socket