928 Owner Hobbies?

03-30-2007, 12:55 PM
User
Join Date: Nov 2006
Posts: 53
Likes: 0
Received 0 Likes on 0 Posts

---
history (post 1066!)
art (esp watercolours)
travelling (in UK easier to get away....)
chess
classic cars/cars (esp classic)
cricket/badminton
Jack Daniel's
plays/general literature

- and the obvious 928 work/play/time

03-30-2007, 02:14 PM

---
Originally Posted by Gregg K
I live for it.
Here is the carbon fiber beauty I just built up.
Nice bike. But it's time for a
real
fork. That ain't no 36 (Van or Talas).
Originally Posted by Gregg K
The finest mountain bike in existence.
My Titus Quasi (a true 6" bike) begs to differ.

The wife and I are headed to UT and ID this year for another 10-day'er. Every
year, we do a 10 day MTB vacation - slowly trying to hit all the top-50 trails.
Last year was CA (Grass Valley, Downieville, Truckee, Lake Tahoe, Auburn).
The year before was CO (Grand Junction, Fruita, Durango, Crested Butte).
We also do a 7-day'er EVERY year in AZ.
We live and ride in Austin, TX. Brutal trails. She's a hammer (too). Was the
midwest DH champion in the mid 90's.
Talk about "live for it". I shot a wad, bought 24 acres of rocky, wooded "hill
country" and built a 5 mile, "experts-only" trail with my house right in the middle.
http://pmckiernan.tripod.com/mtb.html
Where are you located?
Where do you do most of your riding?
Got a "favorite" trail?
Get on mtbr?

03-30-2007, 02:48 PM

---
I spend a lot of time on mtbr. I have since around 1997.
I do cross country riding. Grew up with Tom Ritchey. Rode Repack with Gary Fisher.
I don't know if the Mojo is considered a downhill bike. But the DW link is THE thing for xc. I put my NRS Air in the garage, and probably won't ride it again.
My riding spans most of the west coast. I grew up riding the penninsula of San Francisco. It's still about the best there is. Maybe Crested Butte or a few other places can rival it. But I couldn't live there after the hoards invaded in the 80's. I went to central California. That was a lot of fun. Montana de Oro. An amazing place. Then I made my way to Mendocino county. There isn't much there. But once you live there, you find stuff. Logging trails, and pretty nice road riding. There wouldn't be one car on the road I did every day. Nine switchbacks and a ten mile ride along a river, and then a 1500 foot climb, and then back. Then I made my way to Humboldt county. Incredible. Grasshopper peak is one of Gary Fisher's favorite rides. Well, the illegal back part of it. And there's a town that's hardly on a map, called Shively. There are (or WERE, before being shredded by logging) trails all over the mountians. We're talking half a million acres. No one around. Huge climbs. Long downhills on skid trails, with waterbars for fun. Then I made my way up to Coquille, Oregon a couple of years ago. And there just happened to be a whole series of groomed singletrack in the forest behind my house. It was absolutely amazing. Of all the places to move. The dirtbikes would tear it up in the winter, and then rebuild it, only to be restricted during summer. And it was all mine. Nobody around. Ocean views, tight forest singletrack. I've got a photo of a summit. I'll post it. But the loggers were moonscaping everything around my property, and the politics sucked, so I sold it last December. And now I'm in the town of Mendocino. I'm looking for land here. Hopefully that needle in a haystack will show up. It's a long shot.
That's my life story in biking terms.
Wow, you're riding with some names I've heard before. And you look like a climber to me. So Texas huh? I'm glad you found your mecca. Excellent. I ride for fun. I did do my first race four years ago. I came in third out of 150. And I was putting my clothes on when they fired the starting gun. Not bad. But I don't like competition. I came home with a hideous headache.
Today I'm off to put in a bridge span. I'm pretty excited. And still sore from getting the logs down the hills.

03-03-2010, 06:00 PM
Addict
Rennlist Member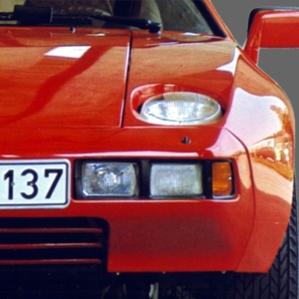 New/old hobby
---
Getting back into guitars as of recent. Custom made acoustic was laid up for about a year with a broken bridge, and hadn't any electric for over 10 years.
Pulled a few things out of the attic and now have a studio.

I'm having a blast!


03-03-2010, 06:56 PM
User
Join Date: Mar 2006
Location: Happy To Be Home in Sumter, SC
Posts: 1,489
Likes: 0
Received 0 Likes on 0 Posts