Supercharged Strosek needs some help

01-20-2006, 11:08 PM

Supercharged Strosek needs some help
---
Following an invitation post by Docmirror, I'm posting a reference thread of numerous photos and a writeup, of the following car (see photo). If anyone has any tips that can help this guy (Colin) please offer them accordingly either here, or on the referenced site, and I will pass them on to him.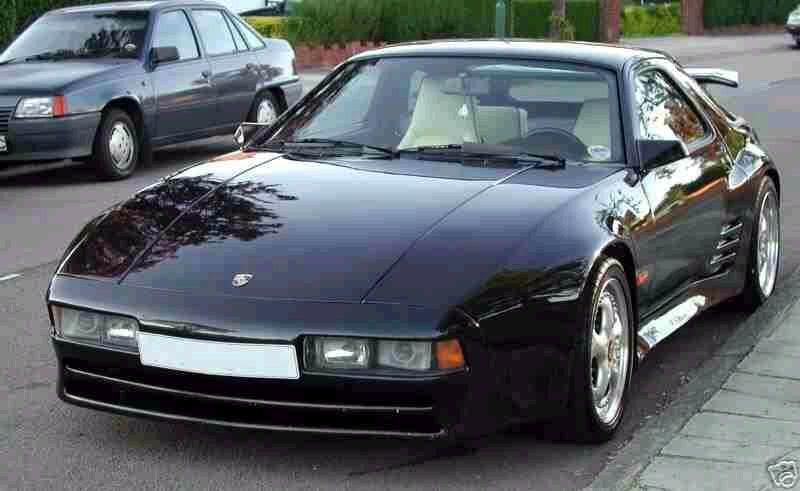 Link with photos and detailed write-up (Car is in UK)
http://www.network54.com/Forum/42613...age/1137640241
Regards, P

01-21-2006, 01:14 AM
User
Join Date: Dec 2004
Posts: 96

---
If he is luckey the lack of compression is a slipped timing belt. The routing of the crank vent outside the intake indicates excessive exhaust gas by passing the rings. The blown head gasket was probably the result of excesssive boost poor fuel and detonation.That kind of detonation breaks rings ,pistons and scores cylinders. At the very best he needs the timing belt fixed (although it was off for the head gasket) at the worst the engine is RUINED and needs a complete rebuild and possibly a replacement block. Odds are there is no helping him...

01-21-2006, 02:14 PM

---
The most depressing part was his neighbor's compression test results. 7 of the cylinder walls and /or piston rings are DOA.

I went through that once, freezing my fingers in February while jamming them past a cumbersome ABS unit to reach the sparkplug holes on my friend's beloved RX-7 Turbo II. Once I got the cheap-*** tester to get a reading (front rotor of the Wankel), that reading was on the low side. The second reading (rear rotor) was absolute zero, the needle didn't even flicker. "Let us have a moment of silence, and reflect upon all the fun times we had with this car" was all I could think of to say.

01-21-2006, 05:56 PM

---
Interestingly enough, I have a pair (actually 4) 427 Ford motors, two of which are in a Chris Craft Commander right now, and on one occasion I got a zero reading from one cylinder (after I purchased the boat). I checked the solid lifter valves, and found one that was so tight, it was not letting the valve close, thus the zero reading. Once properly adjusted, the motor ran, and continues to this day, to run perfectly.

On a 928, I suppose it would have to jump a rib on the belt to do this, perhaps.

The Euro, I believe, is an interference motor, while the US 928S is not. In any case, it may be possible to jump a tooth or two on the belt, and not strike valves against the piston tops, which may give a zero reading.

Regards, let's keep our fingers crossed.

P

01-26-2006, 05:08 PM

---
According to a note Colin posted about his progress, with the supercharged motor, it now looks like he is going to deactivate the supercharger and just go back to stock Euro S2 specs. In that case, I suspect there would be a rather good price put on that supercharger he no longer has any use for??? Anyone interested in a Vortech, might want to contact him. He's in UK somewhere around London, I believe.

Regards, P