View Poll Results: Hershey Motel Preference
Voters: 9. You may not vote on this poll
Hershey April 20, 2019

04-10-2019, 11:15 AM

---
One never knows what or who will show up. It's a lot like a garage sale on a 10 acre lot. Not everybody is a member much less watches RL. There are usually one or two sharks FS in the corral that are not known to us.

04-10-2019, 08:01 PM
Petie3rd
Rennlist Member
This Post Sponsored by:
Dow Corning« & DeoxIT«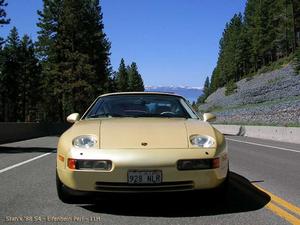 Join Date: May 2004
Location: Philly PA
Posts: 22,607

---
I have a good condition rear PU cover,
it will need to be stripped and repainted Walnut blasting is best,
and possibly set in the sun for a week or so to reform the shape ,
color is slate gray, 275.00 I will bring it if you want to buy it .
otherwise its staying in philly

04-14-2019, 06:07 PM

R-12, Freon
---
I have two 12 oz cans of dichlorodifloromethane and a small can (3 oz?) of compressor oil for same. Ebay price seems to be $25-30 / 12 oz can. $50 for the three items. The R12 cans are with the convex top; you need a dispensing tool that punctures the top.

04-14-2019, 07:32 PM

04-15-2019, 09:03 AM

---
Looks very much like we'll be in Trinity's Boxster this year. My 928 is still on three legs and my buddy's car (the Garnet Red '85 I had at Frenzy) needs a TB tensioner rebuild.

But, I'll see you Friday at the White Rose. We'll probably be there around 4:30pm.

04-16-2019, 09:40 AM

---
You're too kind, Ed. Hope the weather holds out for you guys.

On another note, I just got word of a joint PCA Zone 1 and 2 Boardwalk Reunion in Ocean City, NJ on 19 Oct. Would be great to see some Sharks invade that event. They have room for 400 cars on the boardwalk. Host hotel is the Flanders.

04-17-2019, 08:59 PM

---
The weather looks like crap. I'm probably going to come down in the Cayenne.

Does anyone need a set of nice staggered faux classic Fuchs with a brand new set of tires? There are only three metal center caps, though.