Oil Level Sensor testing

12-31-2018, 02:10 PM
Addict
Rennlist Member
Join Date: May 2002
Location: Roswell, GA
Posts: 4,814

Oil Level Sensor testing
---
I am getting a low oil warning on an engine I just put back together. I have successfully tested continuity from the sensor harness end to the 14 pin connector.

At the same time oil pressure pegs on startup - no matter which the way the the 2 pin connector is wired.

Neither of these issues were present when I pulled the engine. It may be time to replace the front engine harness, but I still would like to know how to debug the oil level sender.

Thanks.



12-31-2018, 03:30 PM
Petie3rd
Rennlist Member
This Post Sponsored by:
Dow Corning« & DeoxIT«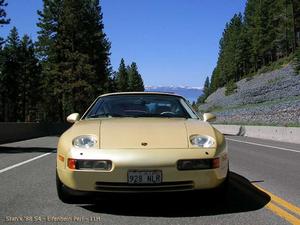 Join Date: May 2004
Location: Philly PA
Posts: 22,322

---
use the multi meter to see if any of these wires are shorted ,
a good chance the insulation has failed,
and the wires are touching either at the hot post or the sender or at a clamp that holds the harness

01-12-2019, 06:11 PM
Addict
Rennlist Member
Join Date: May 2002
Location: Roswell, GA
Posts: 4,814

Harness-ectomy
---
These are the oil level sender and pressure switch wires at the clamp that holds the harness:
I
It looks like somebody was in there before.
These are the replacement front wiring harnesses I bought. One will replace the one above.

02-06-2019, 11:29 PM
Addict
Rennlist Member
Join Date: May 2002
Location: Roswell, GA
Posts: 4,814

---
Yes, I've used a couple of yours - had an opportunity acquire a couple of Kroon's when Pete DeJong was in Holland.

Not sure why, but I found yours easier to install.

That junction behind the DS timing belt cover is poorly thought out - the bend is a recipe for future failure. Your harness was easier to route and secure.

Kevin