86.5 front spacers and offset questions.

11-27-2018, 07:16 PM
Addict
Rennlist Member
Join Date: Sep 2010
Location: Boulder Creek, CA
Posts: 9,910
Likes: 0
Received 0 Likes on 0 Posts

---
"oxygen free racing super studs"

Jesus..the crap from the speaker wire wars is now in wheel studs..

"ARP does not make lug studs for Porsches, even though they have a kit for a freakin Neon."

The Neon is a highly popular race car...that's why. It may also be a fit equal to another..but still, I've seen a lot (hundreds) of neon's racing over time just myself, and two 928s.

11-28-2018, 01:07 AM
Petie3rd
Rennlist Member
This Post Sponsored by:
Dow Corning« & DeoxIT«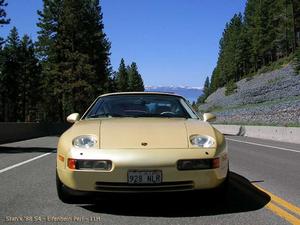 Join Date: May 2004
Location: Philly PA
Posts: 22,679
Likes: 0
Received 0 Likes on 0 Posts

---
Please post some pictures of this .

If this was me,I would get another set of used hubs and put them on,
since the hubs you have have already been subject to atleast one series of stud swapping,
its safe to say its good you found this now and have the opportunity to fix it with the least cost, IE a half priced on quality used parts.

NOTE you also can swap in a new set of wheel bearings, if your new used parts look old ,
or just put them on and see what they sound like.

The hubs you have now are good for a paper weight.
To heat them you need a Mapp gas torch and an IR gun, keep them out of the oven

11-28-2018, 11:32 PM
Addict
Rennlist Member
Join Date: Jul 2011
Location: Millersville, MD
Posts: 1,292
Likes: 0
Received 0 Likes on 0 Posts

---
Everybody loves pictures! Kind of embarrassing, because I know now that I don't need to replace the studs. Threads go down far enough, and now I remember that I bought 7mm spacers in a misguided attempt to be able to use closed end lug nuts. Anyway, these are the long 72 mm studs and the pictures show how far they extend past the hub and past the rotor when installed.