1988 Grand Prix white just rolled in, Project

06-28-2018, 10:55 PM
Petie3rd
Rennlist Member
This Post Sponsored by:
Dow Corning« & DeoxIT«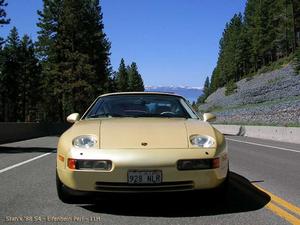 Join Date: May 2004
Location: Philly PA
Posts: 22,574

1988 Grand Prix white just rolled in, Project
---
Well I got a call from a friend a few states away about 88 S4 that wasnt running and the owner wanted to get it gone.
I made a few calls and the next thing i know I am rolling down the seacoast in the Range to pick it up down to Elizabeth NC.
The price was right and after a few pictures if looked the part,
and had original paint to boot. Hummm.
Anyway Like a lot of these wonderful machines the car had fallen on hard times and once it wouldnt run it was left outside for a few years , previously had been a garage queen.
Anyway I winched the beauty up onto the U haul trailer and tied it down and headed home.
This car is like the rest of the ones i have gotten,
it needs everything.
Pedro can fix it!
Anyway I am rolling on this machine,
it will get a back to front go through lots of cash sent to the various vendors,
it will be a nice car when I am done with it

06-28-2018, 11:09 PM
Petie3rd
Rennlist Member
This Post Sponsored by:
Dow Corning« & DeoxIT«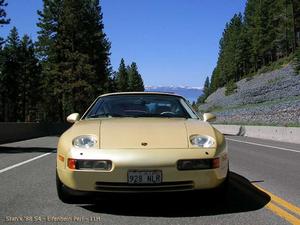 Join Date: May 2004
Location: Philly PA
Posts: 22,574

---
Well If Rob Edwards and Greg Brown got it, it would be ,
But yeah your right Adam.
Crank end play is .008 in.,
the crank was pre loaded by about 5mm now it turns easy.
I got this !
---
Last edited by Mrmerlin; 06-29-2018 at

03:23 AM

.

06-28-2018, 11:21 PM
Petie3rd
Rennlist Member
This Post Sponsored by:
Dow Corning« & DeoxIT«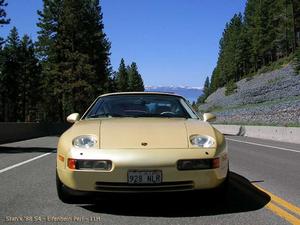 Join Date: May 2004
Location: Philly PA
Posts: 22,574

---
Well that interior had seen some moisture,
so the E brake handle release **** stuck in the pressed /released position after I got it on the trailer,
so the e brake wouldnt set .
A block of wood cured it
Good Eye Rob

06-29-2018, 10:32 AM