1986 928 Intermediate Clutch Plate Turning

01-12-2018, 01:33 PM
User
Join Date: Oct 2015
Posts: 6

1986 928 Intermediate Clutch Plate Turning
---
Hi
I have stopped being a lurker and am now a poster. This forum has helped me immensely as I became a 928 owner a couple years ago and have used the info on this site for many repairs (the car came to me with a bad water pump). Since the water pump I am working my way thru most of the issues that are common, power windows, power seat switches, cruise control, HVAC, alignment, clutch.... which leads me to my post. I was talking with Roger about HVAC actuator parts and he suggested I make this post about my clutch solution. When I replaced my clutch I had some scratches on the intermediate plate that were not to bad.... but bad enough I wanted to get them mitigated. I had no desire to pay $1200 for a new intermediate plate and the machine shops in Tucson AZ could not turn the old plate because of how it floats in the frame. I worked with a guy who was able to make the simple tool pictured below to be inserted in the center of the plate, allowing any machine shop to properly index your clutch for turning. The guy made me the tool for $60, the local shop charged me $60 to turn 10 thousandths off of one side and my clutch works great. I am willing to share this tool if anyone wants to have it mailed to them (you pick up the postage both ways) or likely you can have it made locally for yourselves.
Thanks for the help on my projects so far, I will need more advice in the future! (next is converting the AC to legal refrigerant.)

01-15-2018, 02:25 PM
Petie3rd
Rennlist Member
This Post Sponsored by:
Dow Corning« & DeoxIT«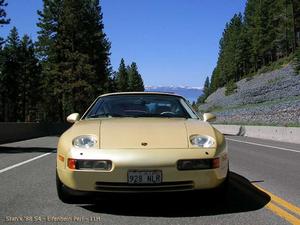 Join Date: May 2004
Location: Philly PA
Posts: 22,106

---
FWIW if you cut the I plate,
the clamping force on the clutch will be decreased.
IE the clutch could slip under full loading.

NOTE getting one of the discs relined with slightly thicker material should make up the difference.