your stalling diagnosis please

01-06-2018, 08:55 PM

your stalling diagnosis please
---
Hey All,

I've never had a stalling problem until now. Last month, while returning from a 12 mile drive through the rain, it started to buck a little just before I arrived home. I thought maybe some water had splashed up into the engine. The next morning, it started fine but stalled a few times. I was able to restart it, but after stalling the third time (even though the car was warmed up after driving for 10-15 minutes), I parked it at a gas station for the rest of the day. I then had a few service items completed, which included new fuel pump and filter, cleaning the 14 pin connector, new green wire, and switching out the computer and relays. The car ran fine, but then the next day, the car would not start. I tried again, and the car stalled while it was warmed up and idling and wouldn't restart. I have just had the warm up regulator switched out, the car started (and was shut off and restarted several times while warm) and it ran fine, brought it home, and now 3 hours later the car started, ran for 20-30 seconds, stalled, and WOULD. NOT. RESTART!!!!

Your suggestions as to the required next steps would be appreciated.

--
'82 928 US model, 5-speed
---
Last edited by Rocinante; 01-06-2018 at

09:15 PM

.

01-06-2018, 11:30 PM
Petie3rd
Rennlist Member
This Post Sponsored by:
Dow Corning« & DeoxIT«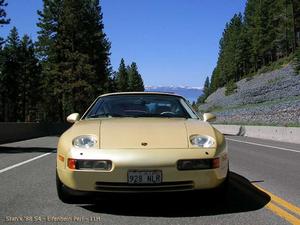 Join Date: May 2004
Location: Philly PA
Posts: 22,113

01-07-2018, 09:22 PM

---
Thank you Stan and Kevin for your help!

So far....

- I removed, cleaned, and wiped Deoxit on the grounding points at the forward part of the passenger side cam tower. The grounding point over the letter "O" was difficult to reach and actually looked pristine, so I left that one.

- I applied Deoxit spray to the green wire connector at the computer.

- I removed the fuel injector relay and applied Deoxit to the contact points. It also looked pristine.

- I removed the ballasts and cleaned the contact points, but I could not get an ohm reading on them...my multimeter pointers didn't seem to make a good connection so the meter never gave me a consistent reading. Should I just order new ones and replace them? (and would my local Porsche dealer stock the ballasts?)


- is the computer connector under the rubber boot on the rear facing side of the computer? I could not get it off without fear of ripping out some wires.

- for good measure, I cleaned the battery grounding strap and applied Deoxit


For next steps, do I need to be concerned about the ballasts and computer connector? If I take care of these steps and the car still will not start, what else can I try?

Thanks,

Ronn

--
1982 928 US 5-speed

01-08-2018, 07:26 PM

---
The only two things I had remaining were to check the computer and the ballasts. I had just picked up my car from Rich at 928 Garage, and he said that the had checked them both. So, I guess that is everything on the list.

I think the car is getting spark air and fuel because it starts up and then stalls immediately. I did check the air intake for any blockage yesterday (as did Richard), and there is a strong smell of fuel if I keep cranking the engine.

01-08-2018, 11:04 PM

---
Nothing was done to the engine for over a year (new spark plugs, stock air filter in November 2016), last time it was in for service at Rich's in the summer I had done some minor things. such as accessory drive belts and wheel spacers. Never had a stalling/no start problem before the 2nd week of December. The new fuel pump and filter, green wire, and the switching out/testing of computer, relays, ballast resistors and warm up regulator was done in the last month only in response to this issue.

Distributor was also checked...could the timing be just offset enough to cause this no-start issue, yet not enough to affect drivability?

01-09-2018, 01:14 AM
Petie3rd
Rennlist Member
This Post Sponsored by:
Dow Corning« & DeoxIT«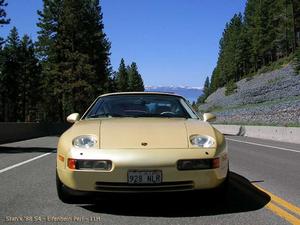 Join Date: May 2004
Location: Philly PA
Posts: 22,113

---
Put the engine at TDC,
Remove the distributor cap . verify the rotor is centered to the hash mark on the dizzy body
loosen the driver side cam belt cover and the remove the passenger side cam belt cover so you can verify cam timing and check the belt tension when its cold.
Swap in another (different) FI relay
---
Last edited by Mrmerlin; 01-12-2018 at

10:12 PM

.

01-12-2018, 09:18 PM

---
Couple of things confuse me. If you have a computer, you shouldnt have a 'warm up regulator' - CIS/K-jet only. I think you mean Aux air valve, which is involved in lifting the idle during warm up. You did say its an 82 IIRC? Mine is CIS, but the aux air is the same, and when I had a stalling issue I opened the aux air unit and adjusted the insides to lift the idle more. Drilled out the rivets and closed it with m6 bolts, no problems.
Stan - I dont think you can 'loosen' a cam cover on an 82?
jp 83 Euro S AT 57k

01-13-2018, 08:36 PM

---
I received my new relay and new battery ground strap (the old one was beginning to turn green). I replaced these items and tried starting the car. No difference- it cranks strong, starts to catch right away and then sputters out as soon as you think it's going to run.

I also tried changing out the thermo time switch. It seemed to improve starting, as the engine ran another 1/2 second or so before stalling out again. Am I just complicating things by introducing a new variable here? Should I just change back to the original thermo time switch?

Tomorrow, I will move engine to TDC ,check the rotor/cam timing/belt tension, and report back.

Thanks again....

01-17-2018, 12:16 AM

---
With engine at TDC, it looks like my rotor is not pointing to the hash/depression that you had mentioned. I was able to remove both bolts from the cam covers, but after two engine rotations I still could not see the cam timing marks. Are they right in front of me yet I'm still missing them?

01-17-2018, 12:45 AM
Petie3rd
Rennlist Member
This Post Sponsored by:
Dow Corning« & DeoxIT«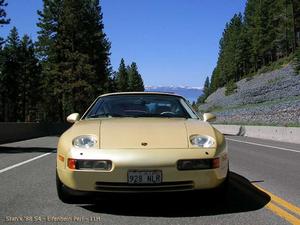 Join Date: May 2004
Location: Philly PA
Posts: 22,113

---
pull the rotor off then the black cover look for the hash mark on the body of the distributor, it is not the square cut where the cap indexes.

The cams will have very small cut Vs on the rear edges of the pulley if your at 0IT and dont see the Vs then turn the cran one more time one revolution,
the rotor tip should be centered on the hash mark put the rotor back on after removing the black cover