looking to buy a 88 s4

12-30-2017, 08:56 PM
User
Join Date: Oct 2013
Location: New Brunswick
Posts: 148
Likes: 0
Received 0 Likes on 0 Posts

looking to buy a 88 s4
---
Good day, I got a lead on a good S4 1988 and looking for specific problem for that year. I own a 968 so i have some idea bout timing belt and water pump steering rack.
I would appreciate any input. The car got 160 000 KM. Canadian car with automatic never winter driven and store inside all the time.
Thanks in advance
Marc

12-30-2017, 11:49 PM
Super User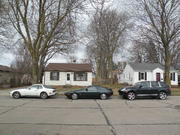 ---
Read the "New Visitor" sticky. It has answers to most of the questions you should ask.

Get a good PPI. With an auto, make sure the flex plate and crank end play are checked.

12-31-2017, 09:35 AM
Addict
Rennlist Member
Join Date: Dec 2011
Location: Montreal QC
Posts: 682
Likes: 0
Received 0 Likes on 0 Posts

---
Where are you Marc? I would guess somewhere in Quebec... if so perhaps Luc (Oups59) can help you. He has an '88 S4 and communication with him might be a bit more fluid. Bonne chance dans tes recherches!

12-31-2017, 09:50 AM
User
Join Date: Oct 2013
Location: New Brunswick
Posts: 148
Likes: 0
Received 0 Likes on 0 Posts

---
Yes I used to leave in Quebec and now in Atlantic. My first Porsche was maintained by GTA in Montreal.
Je me cherche une bonne 928 pour la grand route. J'aimerais une couleur claire et pas trop de noir a l'interieur
Merci, Thanks

12-31-2017, 11:23 AM
Addict
Rennlist Member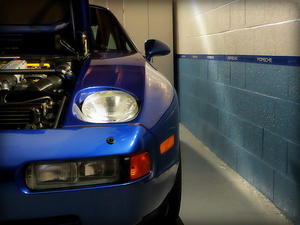 ---