944/924S water pump differences

05-21-2019, 04:12 PM
User
Join Date: Jun 2002
Location: Iasi - Romania
Posts: 284
Likes: 0
Received 0 Likes on 0 Posts

944/924S water pump differences
---
So, i have to buy another water pump...
For my 924S, 1987, M44/07 the right pump is Hepu P592, but i cannot find it here in Romania
https://www.autoersatzteile.de/2283148-hepu
BUT i can buy (even cheaper) Hepu P591, whitch i discover has a single difference....that "turbo hole", not present on this one...
https://www.autoersatzteile.de/2283147-hepu
On my car i have that hole plugged with a white plastic cap, so I can use this pump instead? There are other differences between those pumps?
Thank you!

05-21-2019, 04:29 PM
User
Join Date: Jul 2018
Location: Paimpol, Bretagne, France
Posts: 18
Likes: 0
Received 0 Likes on 0 Posts

---
Have you tried Rosepassion?
https://www.rosepassion.com/en/cat/9...er-pump/P39966
. it's not a cheap part...anywhere really, and I wouldn't want to put in non OEM knowing what you have to remove to get in there again!
Is your pump leaking? How many miles since it was changed last? Only asking as I have no record of mine being changed.....100k m + (1988 924s)
Cheers,
M

05-21-2019, 06:25 PM
User
Join Date: Feb 2014
Location: smoky mountains
Posts: 1,912
Likes: 0
Received 0 Likes on 0 Posts

---
you can cap the 'turbo hole' on some later models, that orifice goes back to the reservoir.

you will need to compare the depth of the snap ring hole in the water pump housing to see what gaskets and seals are used. if your lucky, it will match your older pump. always test a new thermostat prior to installation.

if your current pump has the metal belt guard/guide, you should be good to go.

05-22-2019, 02:18 AM
User
Join Date: Jun 2002
Location: Iasi - Romania
Posts: 284
Likes: 0
Received 0 Likes on 0 Posts

---
My current pump is stucked, 15 years old...and was an rebuilt one that time...
I have belt guard rail and a white plastic cap on "turbo" hole... (called "new style" i think) 951xxx part number
I need to know if a pump without that hole (944xxxxxxx part numbers) have another differencies than mine (pulley diameter, different holes...)
I wish i can buy an original 951 part, but there is not a single one in this country so i must stick with what i can get for the moment...

Thank you!

05-22-2019, 08:02 AM
Addict
Rennlist Member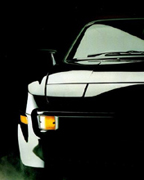 Join Date: Jun 2007
Location: Palm Beach, Florida
Posts: 5,392
Likes: 0
Received 0 Likes on 0 Posts

---
Afaik the 924S has the same pump as the 944 which doesnĺt have the take-off hole for the turbo. This page shows some of the differences between the models if it helps:
Zims Water Pumps