'82 911SC w/ '84 3.2 conversion. Just purchased and isnt running. Repair help thread!

03-27-2012, 07:09 PM
Super User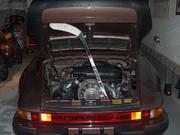 ---
okay slow down .. learn how to check the oil .. impatience here is a killer. Dont be in a rush to add oil. That is your crusise control that is disconnected , no big deal. The problem is you need to go drive it to warm it up properly but i doubt you have tag and insurance.

03-28-2012, 01:08 PM

---
I live on a cul de sac, so it shouldn't be a big deal to make a couple laps. So it will really be okay, even if there is what seems to be very low oil in the car? The cooling reasons isn't what I'm worried about, its the actual lubrication.

03-28-2012, 02:27 PM

---
I should also mention it is making a slight ticking sound, kind of like a lifter or something. The kind of sound that in most cars would mean very low oil. But, being inexperienced with this engine in specific, is that sound "normal"?

03-28-2012, 03:16 PM
I haddah Google dat
Rennlist Member
Join Date: Nov 2008
Location: Fresno, CA
Posts: 11,511
Likes: 0
Received 0 Likes on 0 Posts

---
Well I join the chorus advising you to slow down. You might want to buy some 911 books. Experience will eventually tell you what is normal, and what is excessive ticking.

03-28-2012, 05:35 PM

---
Oil is checked with the engine warm and running. Don't fill to full with the engine off!!!. That will be too much, and oil will get sucked from the tank breather tube to the intake. Only add some now, if you are confident that the tank is very low. Use some kind of long dip tube to find the level in the tank if you want to.

Given that it has sat for a long time, don't you want to just change the oil and filter first anyway before worrying about topping off and driving it? You may want to do two oil changes in rapid succession after making sure it gets fully warmed up with oil flowing through the oil cooler lines, so that you get all the old oil out of the oil cooler line.

Brett

03-30-2012, 11:50 AM

---
Brett,

Yes, you are exactly right. The car has been sitting, so it needs an oil change anyway! I did the oil change yesterday (Valvoline VR-1 20W-50), and given that the car has about 8 quarts in it right now, the oil level gauge seems to be not working/intermittent. The temp gauge also seems to be not working, which is unfortunate. Oil pressure looked good though! 4-5 bar when running above idle, and then it come down to about 3.5 or so after it warmed up.

This brings me to my next point:

The car is starting and running, but will not at all idle. I'm thinking it could be a vacuum line. It also starts hard every time, wether the engine is warm or not. You have to hit the key, then grab the engine with some throttle to make it keep running. Actually, thats the ONLY way to keep it running. A video is coming shortly!

03-30-2012, 03:38 PM
Super User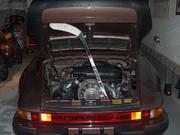 ---
just to confirm .. when you changed the oil you drained it from the tank AND crankase right ?


you could have vacuum leak ICV issue or anything at this point.
---
Last edited by theiceman; 03-30-2012 at

05:22 PM

.

03-30-2012, 04:56 PM

---
UPDATE!
The car is no longer running. :bang head:
I don't know why... I messed with the DME and DME relay again but got nothing.
This video is the car as of yesterday after the oil change. Since it doesn't idle I was holding the RPM's at about 1700 at the time of the video. It runs pretty rough around idle speeds, but smooths out higher in the RPM band...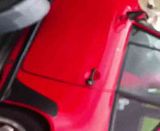 It may be that time that I just bring the car to someone who knows 911's


03-30-2012, 05:18 PM
Super User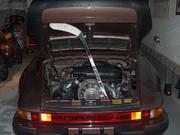 ---
okay to me that car doesnt sound like its running on all cylinders. check all the wires and make sure they are on the right spot on the cap. if soemone changed the cap they could have got them wrong.
you obviously have some type of electrical conection issue. Fix that first. You also may want to do a compresion test on each cylinder and verify you have good compression.

04-03-2012, 01:21 PM

---
I think some wires may be swapped around, I'm working on that now. Also, I checked the head temperature sensor. It is not reading any Ohm's when I check it with the meter. I know this could DEFINITELY could be the rough running issue, but I have also heard of it possibly causing a no-start similar to mine.

Looks like its time to replace it. Has anyone else had this problem before?

04-03-2012, 04:30 PM
Super User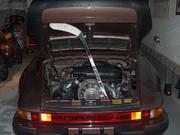 ---
again ... slow down

dont be in such a rush .. try to troubleshoot and dont be in a rush to swap parts. unpluging the sensor will simulate a cold engine running condition and be rich and alow it to run cold. if you are having warm running issues short the harness with a paperclip. if it is the sensor it will run like a champ when warm with it jumpered....

But go back to basics. if it is not starting see if you have spark , try to determine if it is a spark or fuel issue. That is after you verify plug wires.
---
Last edited by theiceman; 04-03-2012 at

05:17 PM

.

04-03-2012, 05:11 PM

---
I would recommend a compression and leak down, too, at this time, given that you know nothing about the engine. You really need to start at ground zero, I would think.

Iceman is one of the best troubleshooters around. Listen carefully. More good luck...

Brett

04-03-2012, 05:20 PM

---
When I get the opportunity to get someones help I will check spark. I really don't know why I haven't yet...

I know the engine is a 930/21 U.S. spec, but who knows what the PO did in the rebuild. I know using Euro pistons for higher compression isn't uncommon.

04-03-2012, 05:24 PM
Super User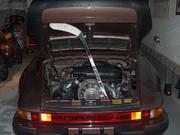 ---
no .. it isnt .. but it wont do you much good if it doesn't start .

What Brett is trying to help you determine is if you have a catastrophic failure in one or more cylinders. A compresion check will tell you lots , a leak down will tell you more ...
if they all come back with les than 5% leak down for example your fine .. if one or two come back with little to no compresion you know where to start and stop fidling around with DME's and fuel.
"back to basics"