FS: BBS RS 16" Mint Condition and a Collectors Piece...w/ Tires

08-24-2011, 09:45 AM
Super User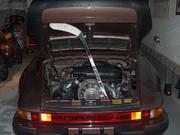 ---
man wtf ? is this like retro week > whats with all the posts from the dark ages getting dragged back up ?

ah they're ugly wheels anyway and the guy was just using our forum to peddle his crap

08-26-2011, 11:52 AM
Addict
Rennlist
Lifetime Member

Join Date: Feb 2002
Location: La Jolla, CA
Posts: 725
Likes: 0
Received 0 Likes on 0 Posts

---
It's very easy to do that when using the search function and not checking the dates on the threads that are pulled up in the search results before replying.
It would have been a better move to send a PM to the OP instead of posting a reply on this thread, Javier.

08-26-2011, 07:51 PM
Addict
Rennlist Member
Join Date: Nov 2009
Location: NYC metro area
Posts: 2,149
Received 0 Likes on 0 Posts

---
I think those wheels and that Turbo is sweet, however the wheels don't go on that ride.
I've been kicking around slapping a set of BBS on my 997.2. I was originally going to do the nostalgic fuchs, but since then, I bought the whole nostalgic enchilada!


08-26-2011, 08:44 PM
Super User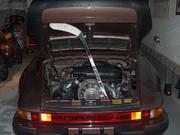 ---

08-27-2011, 12:04 PM
Super User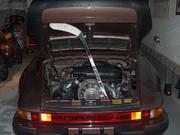 08-30-2011, 02:26 PM
Addict
Rennlist
Lifetime Member

Join Date: Feb 2002
Location: La Jolla, CA
Posts: 725
Likes: 0
Received 0 Likes on 0 Posts

---
...figure he was just trolling so didnt wanna waste more than 10 key presses on him. i think i just got under

I guess that's how you get a post count of over 12,400 in 6 years--by tossing off 10-keystroke insulting posts without actually reading carefully or comprehending the content well before responding? Since I am the "troll" you responded to with "bite me," let me spell it out for you. The first sentence of my post was responding to your quoted question about why old posts were being dredged up. The second sentence, in a new paragraph, was addressed to the newbie who dredged up the old post, whose name is Javier, if you didn't notice, (as Caferacer obviously did). This was meant to be a helpful hint to him, and did not reflect on your post or refer to you at all.
Does that explain things adequately? I am not a troll, and am actually a founding member of the Rennlist, if you bothered to read my sig file. I was here in the '90s when it was the Porschelist, before John Dunkle took over the Lyris listserver from Stan and had to change the name due to pressure from Porsche AG, before the WWW site and forum was even created, long before Internet Brands took it over.
Your insult was misplaced and not appreciated, sir. Please engage the brain sufficiently before typing.
TT
---
Last edited by Tom Tweed; 08-30-2011 at

11:09 PM

.