2016 Boxster Spyder CPO

02-10-2019, 01:50 PM

---
Year: 2016
Make: Porsche
Model: Boxster
Mileage (numbers only please): 4000
Options (Please check ALL which apply): Airbags, Air Conditioning, Alarm System, Antilock Brakes, Cruise Control, Foglamps, Intermittent Wipers, Leather Seats, Power Brakes, Power Door Locks, Power Steering, Power Windows, Traction Control
Color: Rhodium Silver
Price (no $ sign please): $84999
Private or Dealer Listing: Private Listing
Location (Region): NorCal
Body Style: Cabriolet
Transmission Type: Manual - 6 speed
2 or 4 Wheel Drive?: 2 Wheel Drive
Engine Type: Fuel Injection
Stereo System: AM-FM Stereo

I agree. Your price is very fair. We both know the dealer will list it at 99k and get 93-95k. They have the benefit of one stop shopping and taking trades though that make it easy.
In AZ, we have an interesting game. We can buy used form a private party and pay no sales tax. Then we can turn around and trade it in against a new car that does have sales tax and get sales tax relief on the trade. Crazy loop hole. I have a 3RS coming in a couple weeks. I traded my GT3 in but have about 80k I will be paying sales tax on. So looking for a trade. Problem is I have to buy for what the dealer will pay. Tough to do. Have to find someone that really wants to get rid of their car. Worse case, I'm paying 5-6k more. Not life threatening, but I just hate to pay more tax to the black hole.
I'm surprised the CPO didn't matter some. Maybe because they will CPO it themselves again and charge for it?

02-10-2019, 01:57 PM

---
Yeah that's an awesome strategy. No luck here in CA w/ that. Hence all the MT plates you see running around these days.

Good to know dealer ballpark you about 80k as several dealers around here are in same range. Problem is winter :-) and a very wet SoCal one at that.

So i figured, ok, private party market with a CPO on the car should be mid 80s. As dealer will sell for 90 or so on an 80k purchase.

Its a good car so i don't mind keeping it, doesn't really cost me much to do so, its just not being enjoyed as much as it should be.

02-11-2019, 04:19 PM

---
Nice car but, I grew up in LA and with many summer weekends at the Santa Monica beach, I'm paying for it now. Dermatologist wouldn't allow this! Thanks to me, maybe he can afford it........ Last ragtop was a TR250 and loved it! GLWS!

02-11-2019, 05:25 PM

---
Carbs + sun = inflammation + skin cancer
Zero-carbs + sun = Vitamin D + health

Itĺs carbs that cause (skin) cancer, not the sun. More sun => more health, longer life. Avoid carbs, not cabriolets.


02-11-2019, 11:00 PM

---
Originally Posted by Spyerx
BUY MY SPYDER

LIVE LONGER
That's the spirit.
Have you considered putting it on BaT? Don't recall many Spyders there, which is a good thing. Also, with BaT, your car WILL be sold in seven days, assuming hits reserve.
I don't understand why more people aren't jumping on this one.

02-11-2019, 11:04 PM

---
Well... most of the country outside Florida and desert Southwest are freezing st the moment.
Ever try to sell ice to eskimos? That's what thisnfeels like
hell it was 38 at the beach this am south of Los Angeles. Crazy cold.


02-12-2019, 05:09 PM
Addict
Rennlist Member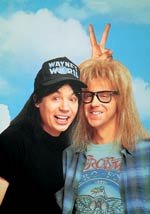 Join Date: Sep 2003
Location: Burlington/Barrie/Marco Island, Florida
Posts: 5,077

---