Dealer Inventory 2016 GT3 RS Paint to Sample Gulf Blue - PCCB - Loaded

01-12-2019, 05:41 PM

2016 GT3 RS Paint to Sample Gulf Blue - PCCB - Loaded
---
Year: 2016
Make: Porsche
Model: 911
Cont. Porsche Models: GT3
Mileage (numbers only please): 3746
Color: Gulf Blue
Price (no $ sign please): $224900
Private or Dealer Listing: Dealer Listing
Location (Region): Midwestern
Body Style: Coupe
Transmission Type: PDK
2 or 4 Wheel Drive?: 2 Wheel Drive
Engine Type: Fuel Injection
Stereo System: AM Radio

This 2016 paint to sample Gulf Blue GT3 RS has just come in on trade and it is one of the best looking 991.1 RS I've seen to date. You see quite a few Riviera Blue and the greens, but I haven't seen another Gulf Blue.
The car is in mint condition and also includes a full front clip clear bra that was installed when the car was new.
Please feel free to text, call, email or PM me at (217) 725-2022 -
[email protected]
Price: 224,900
Miles: 3,746
Options:
450 CERAMIC - BRAKES (PCCB)
474 FRONT-AXLE LIFT FUNCTION
490 ASK SOUND PACKAGE
509 FIRE EXTINGUISHER
581 LUGGAGE NET IN PASSENGER FOOTWELL
789 COLOUR TO SAMPLE
810 FLOOR MATS
900 FACTORY COLLECTION AT ZUFFENHAUSEN
CLP Door Panel in Leather/Alcantara«
CPK Vehicle Key Painted
EFA Pedals and Footrest in Aluminum
P23 Porsche Communication Management (PCM) incl. Navigation Module
XCS SP. DESIGN MIRROR, LOWER SHELL IN BLACK
XDK RIMS IN BLACK SILKY GLOSS (MATT)
XUB HEADLIGHT WASHER SYSTEM COVER PAINTED
XXD DOOR ENTRY GUARDS IN CARBON, ILLUMINATED
XXG TAIL LIGHTS IN CLEAR GLASS LOOK

01-13-2019, 07:57 AM
Addict
Rennlist Member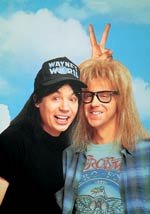 Join Date: Sep 2003
Location: Burlington/Barrie/Marco Island, Florida
Posts: 5,011

01-13-2019, 11:47 PM
Platinum Dealership
Rennlist
Site Sponsor


---
Originally Posted by Jamie140
I have!
wah wah
__________________
Dealer-
McLaren Scottsdale,
Porsche Fresno, Audi Fresno, BMW Fresno, McLaren Chicago
Owner-
CJ Wilson Racing
UK: P1
USA: Raptor.2 (sold one, missed it, bought back)
GER: 993GT2, '19 GT3RS, Cayenne SE Hybrid, M5 stick, 991 GTS stick
JPN: NSX, R32, RX7
ITA: 458sp (sold), incoming Pasta Alfresco
Brazil: wife (keeper)
incoming: Ford GT, Senna, BP23, lots of tire bills, financial ruin
www.porschefresno.com
www.cjwilsonracing.com
www.bmwfresno.com
www.audifresno.com