2018 GT3 Manual - PTS Birch Green with CXX

01-10-2019, 07:12 PM
Basic Sponsor
Rennlist
Site Sponsor

Join Date: Jul 2011
Posts: 127

2018 GT3 Manual - PTS Birch Green with CXX
---
Year: 2018
Make: Porsche
Model: 911
Cont. Porsche Models: GT3
Mileage (numbers only please): 100
Options (Please check ALL which apply): Airbags, Air Conditioning, Alarm System, Antilock Brakes, Cruise Control, Foglamps, Intermittent Wipers, Leather Seats, Power Brakes, Power Door Locks, Power Steering, Power Windows, Traction Control
Color: Green
VIN: WP0AC2A9XJS176371
Price (no $ sign please): $208000
Private or Dealer Listing: Dealer Listing
Location (Region): Midwestern
Body Style: Coupe
Transmission Type: Manual - 6 speed
2 or 4 Wheel Drive?: 2 Wheel Drive
Engine Type: Fuel Injection
Stereo System: AM-FM Stereo

No stories, car is mint and driven less then 100 miles. First owner, took delivery and been to busy to drive since i picked it up. Bought initially to keep, so well optioned PTS vehicle; but now looking at another purchase. Took 13 months to come in from time of initial order. This car is gorgeous in person and a unique CXX option of Acid Green really sets off the interior well.
See MSRP sheet attached in pictures
Options include:
Paint To Sample - Birch Green
Leather/Alcantara interior
Dashboard Trim in Leather
Interior Carbon Fiber Trim
Full Bucket Seats
Sport Chrono
extended fuel tank
PCCB Brakes
Front Axle Lift
Bi-Xenon Headlights
Wheels Painted in Satin Black
Storage Compartment with Porsche Logo
CXX - Extended Deviated Stitching Interior Package - in Acid Green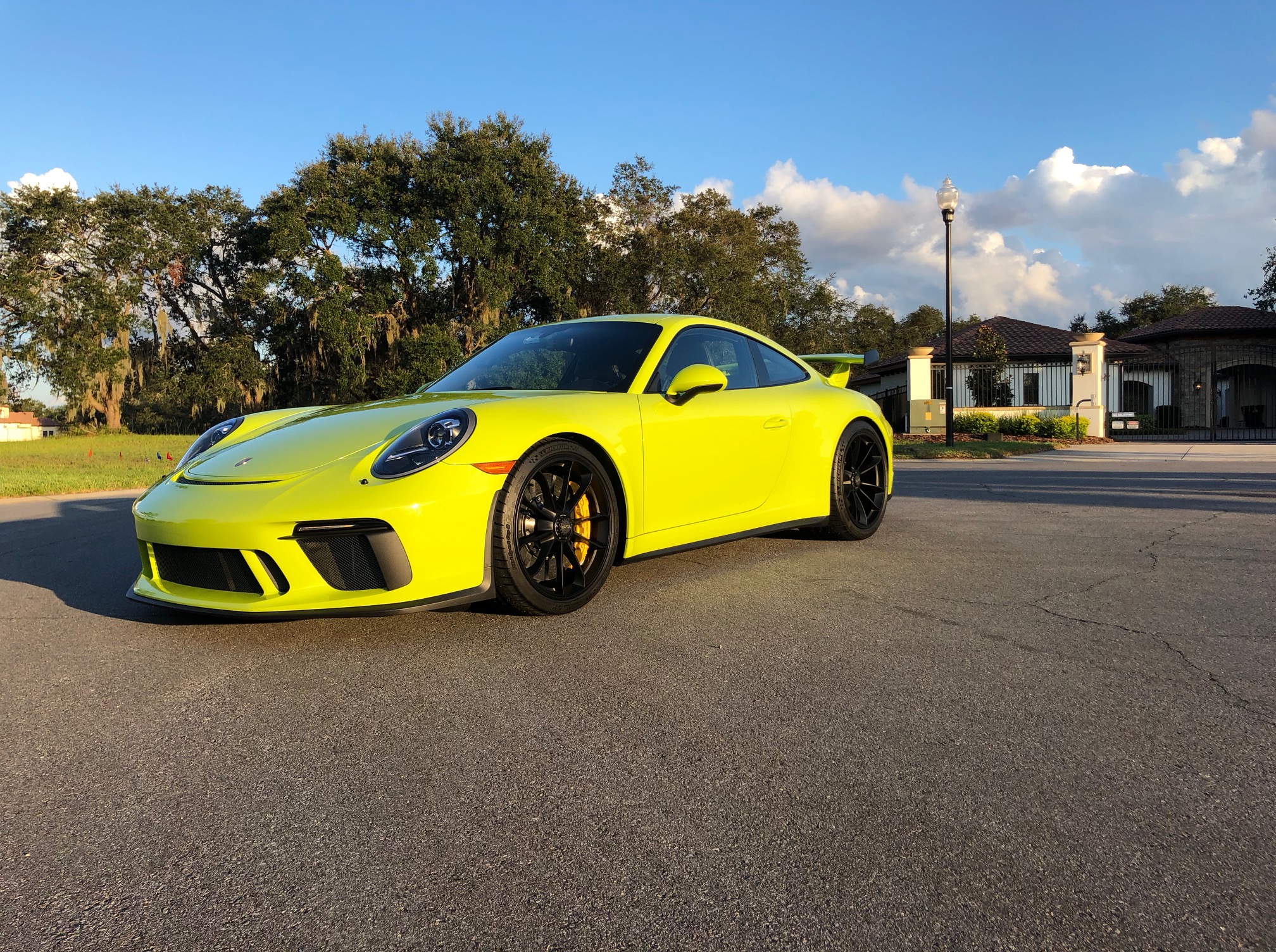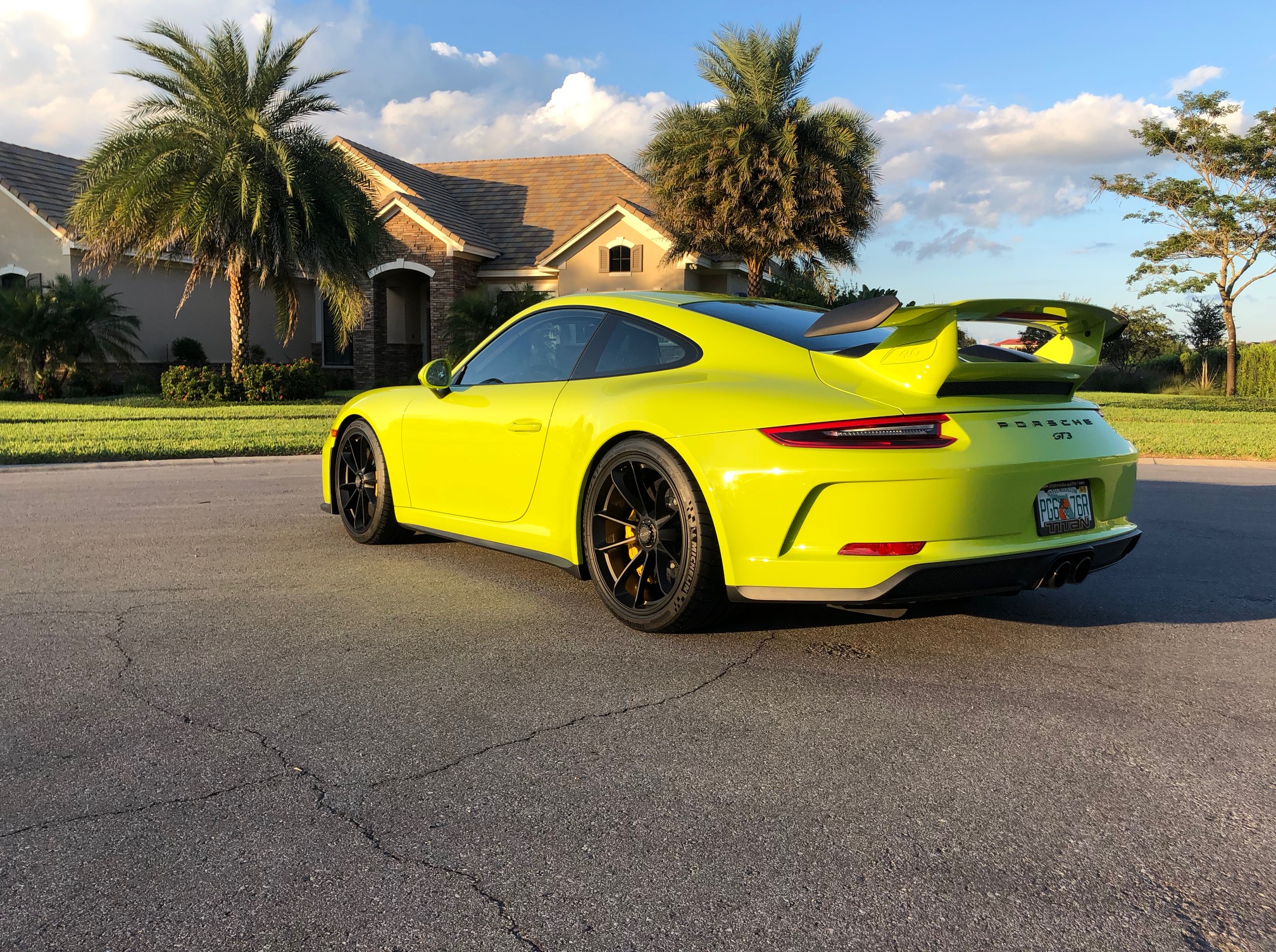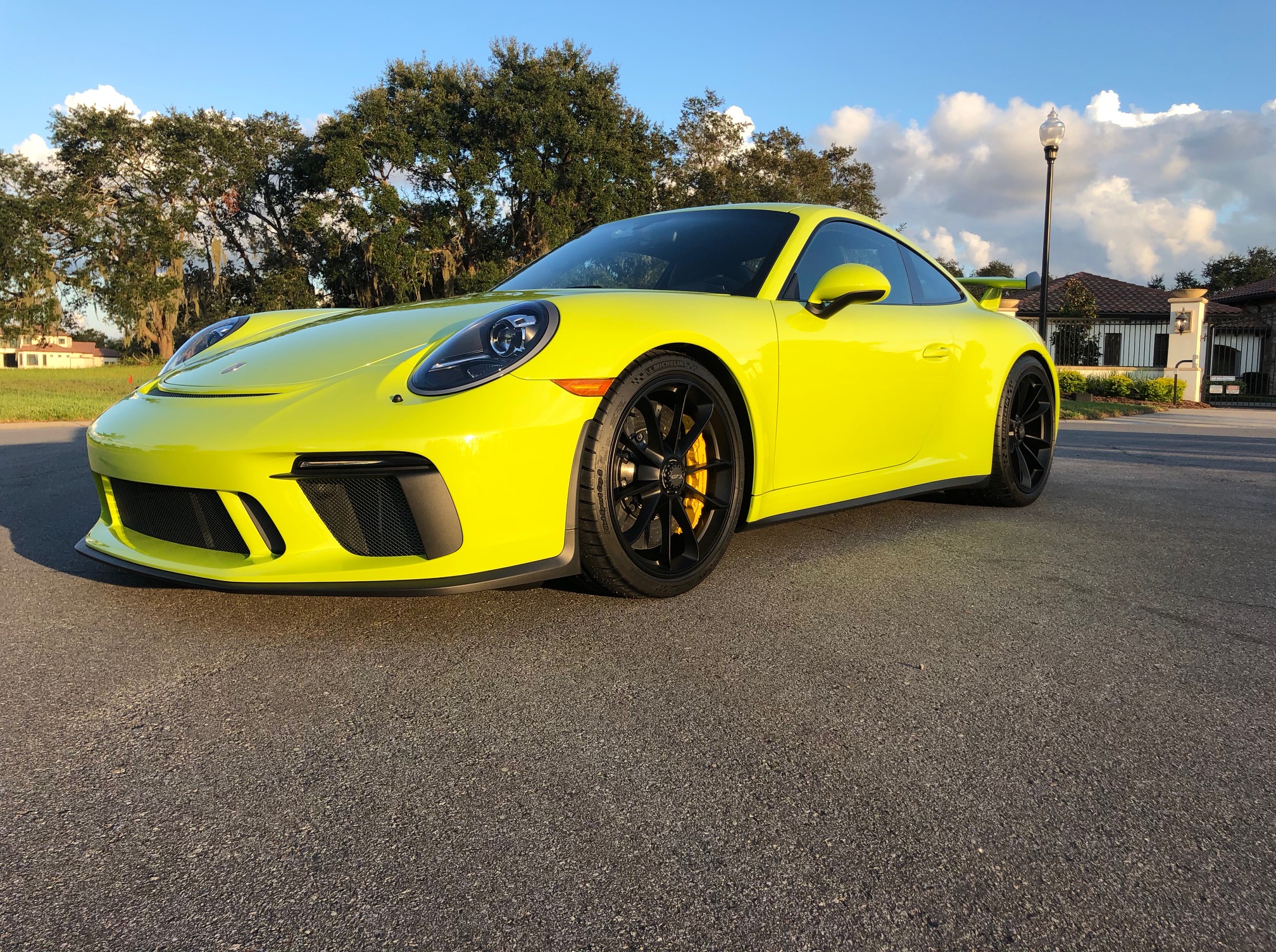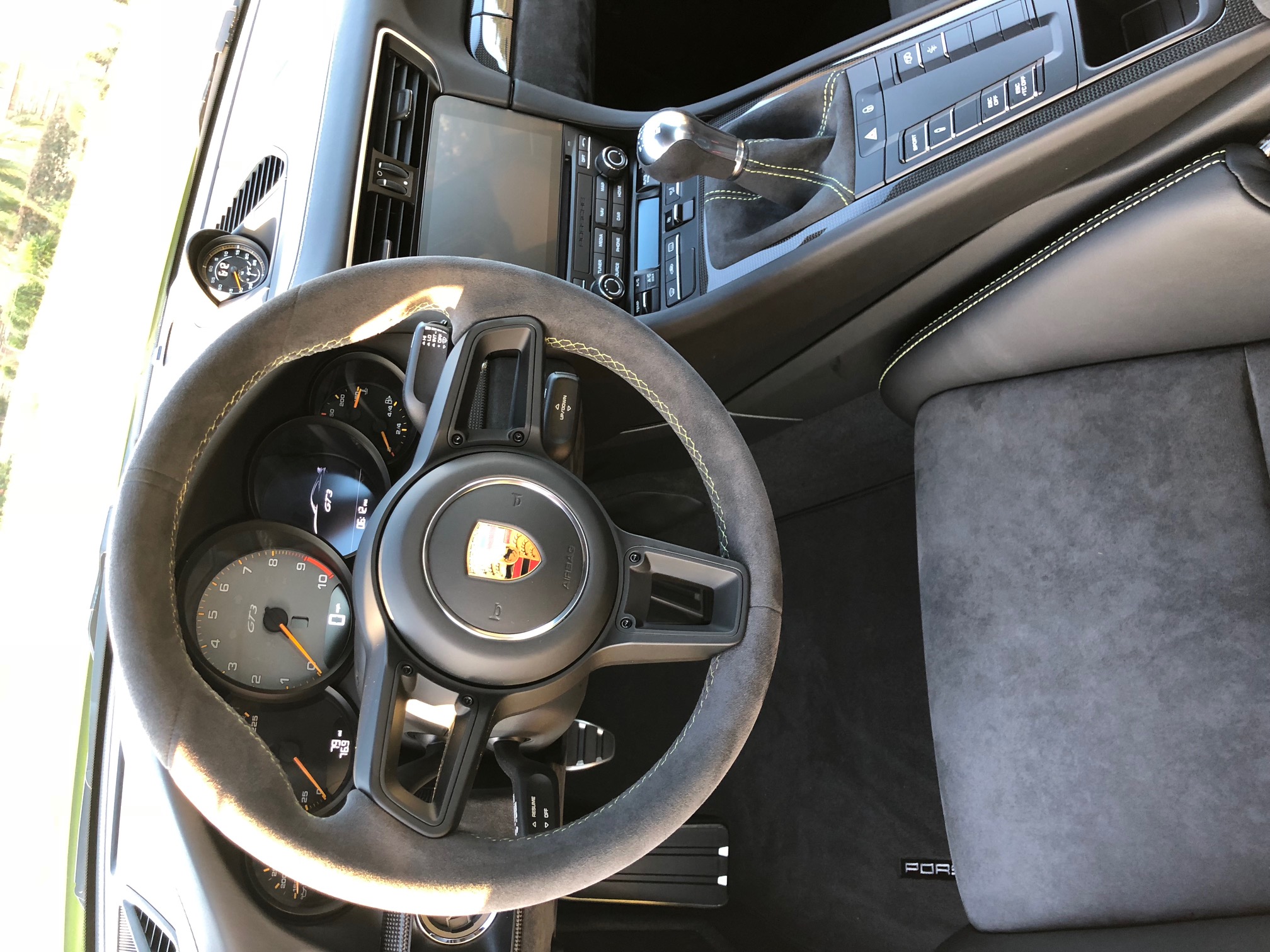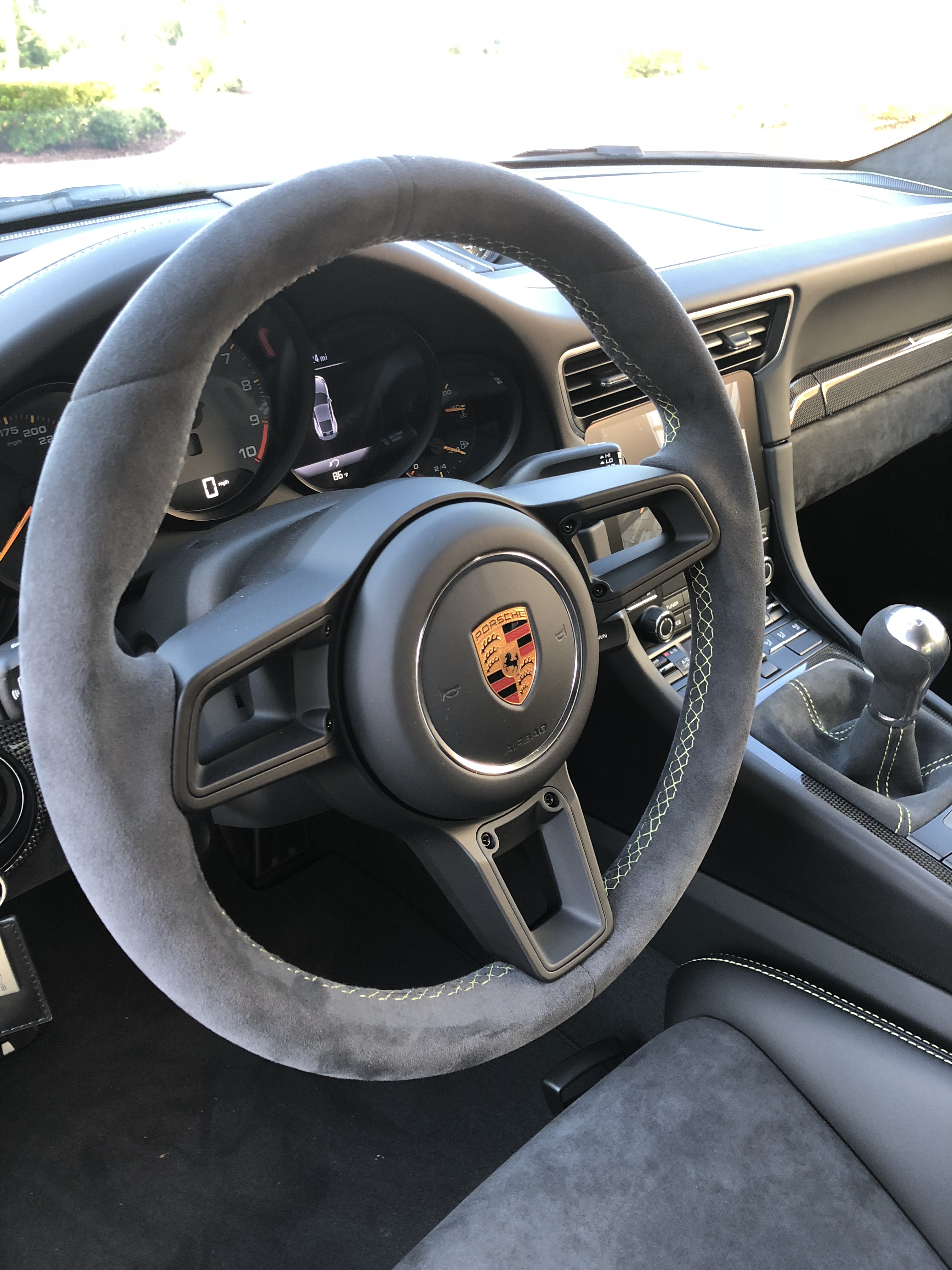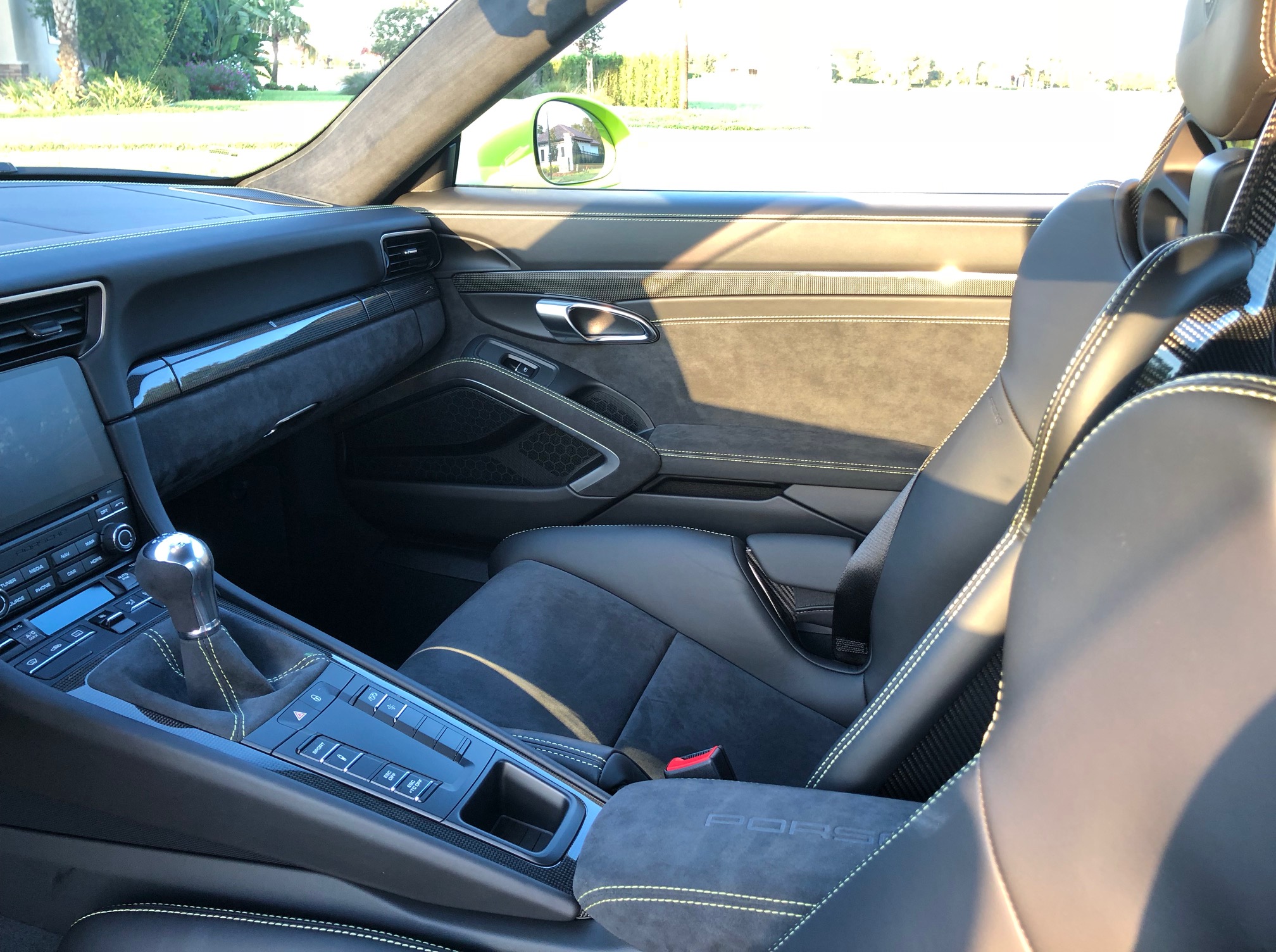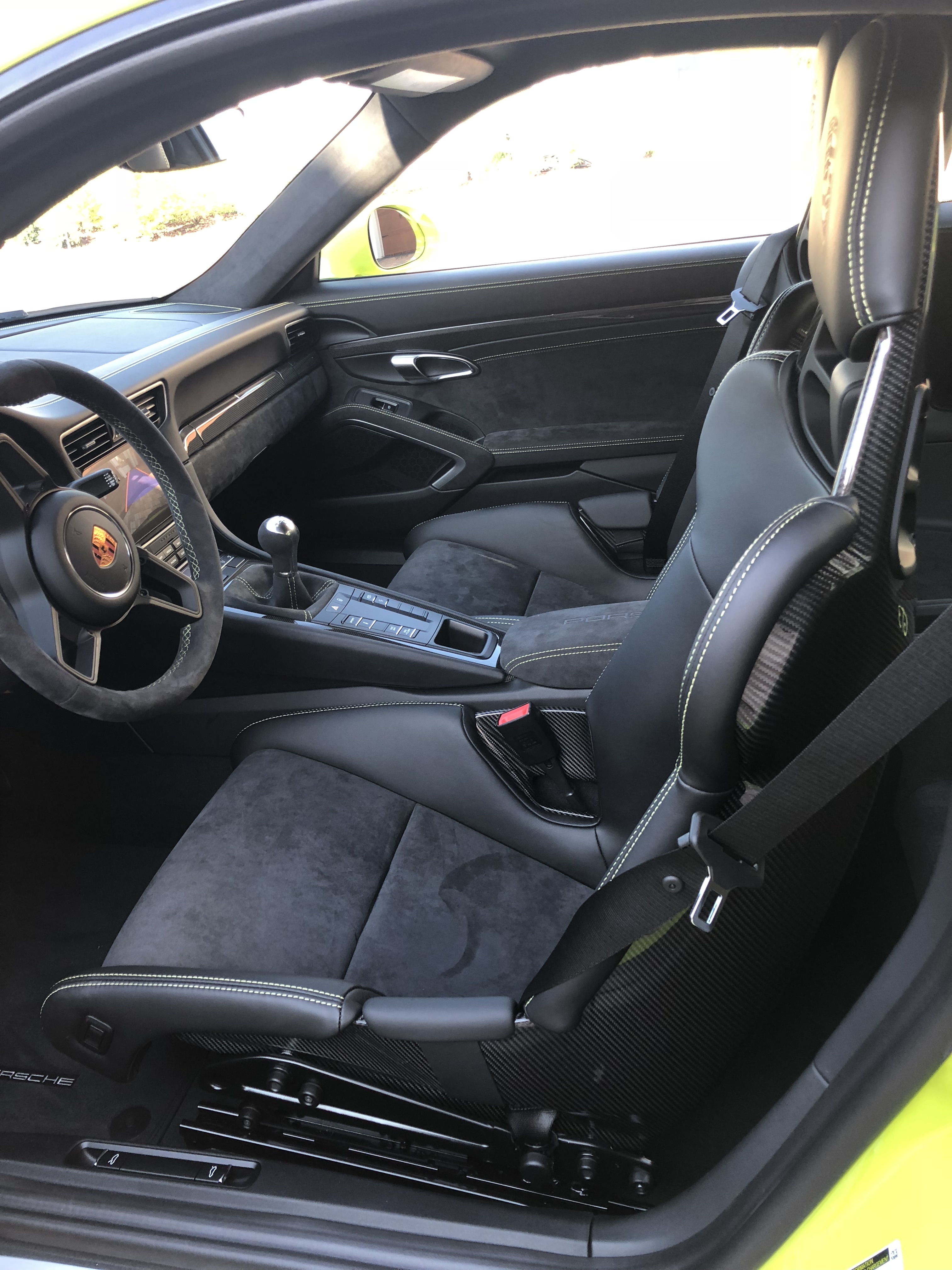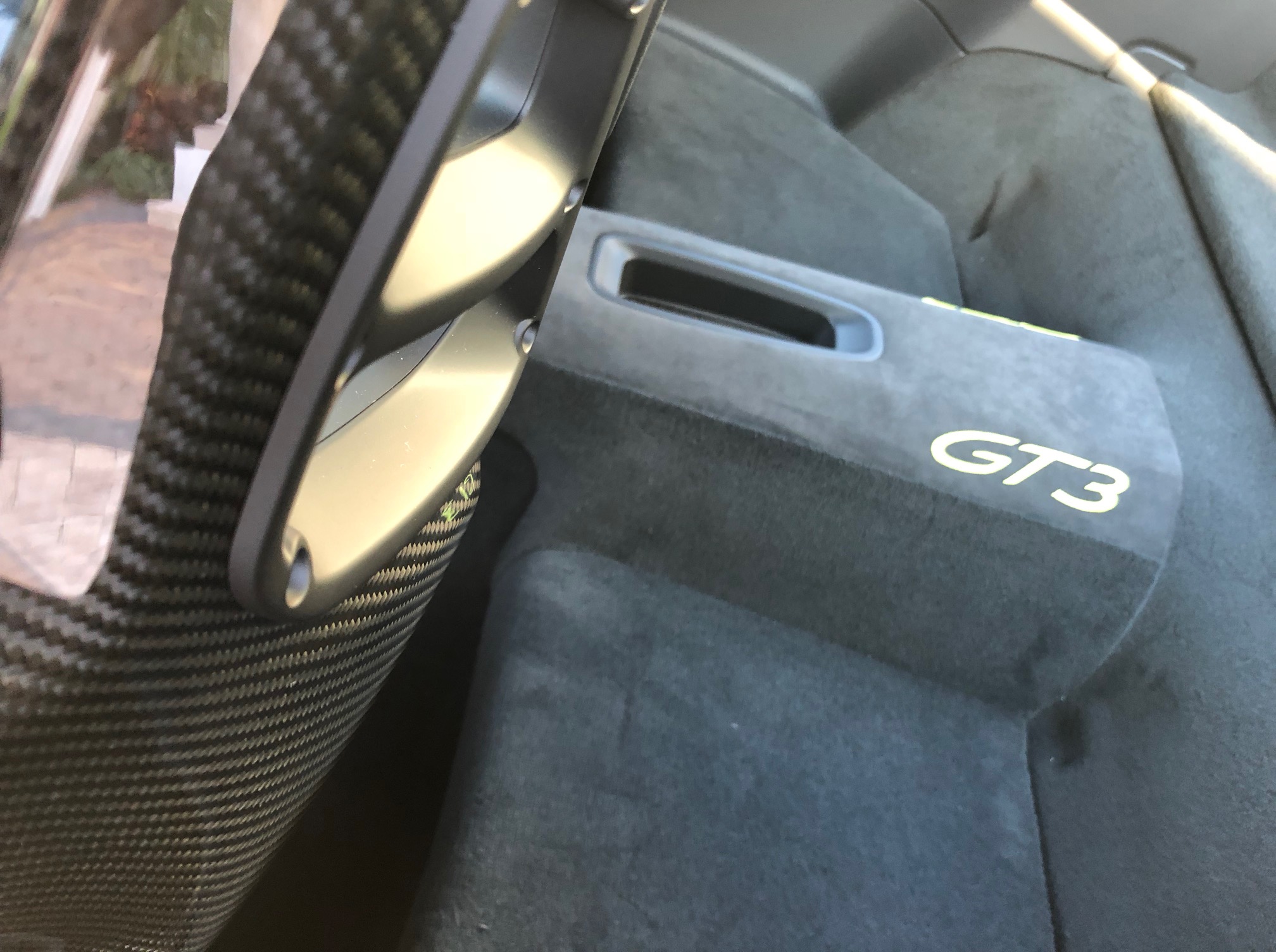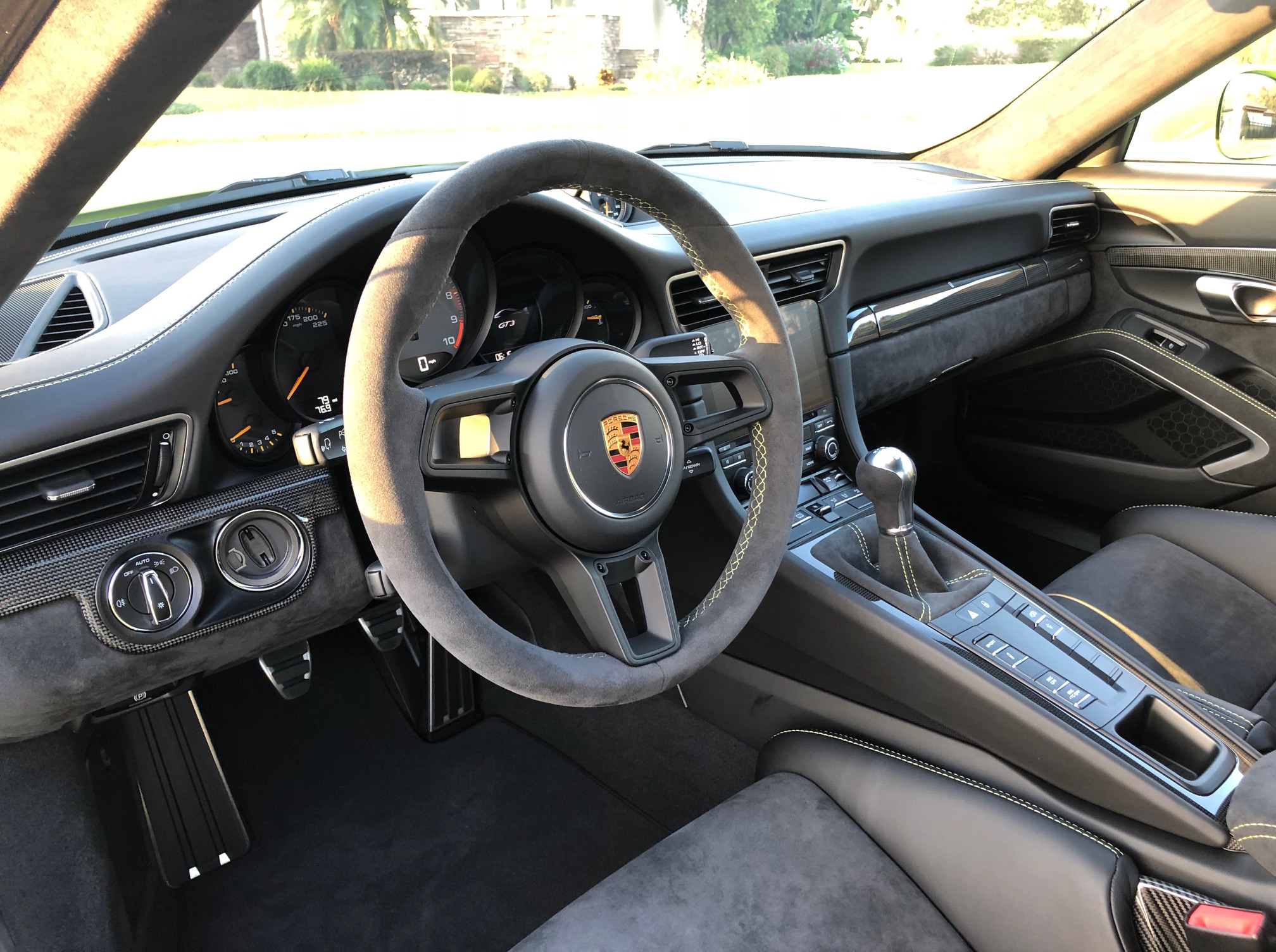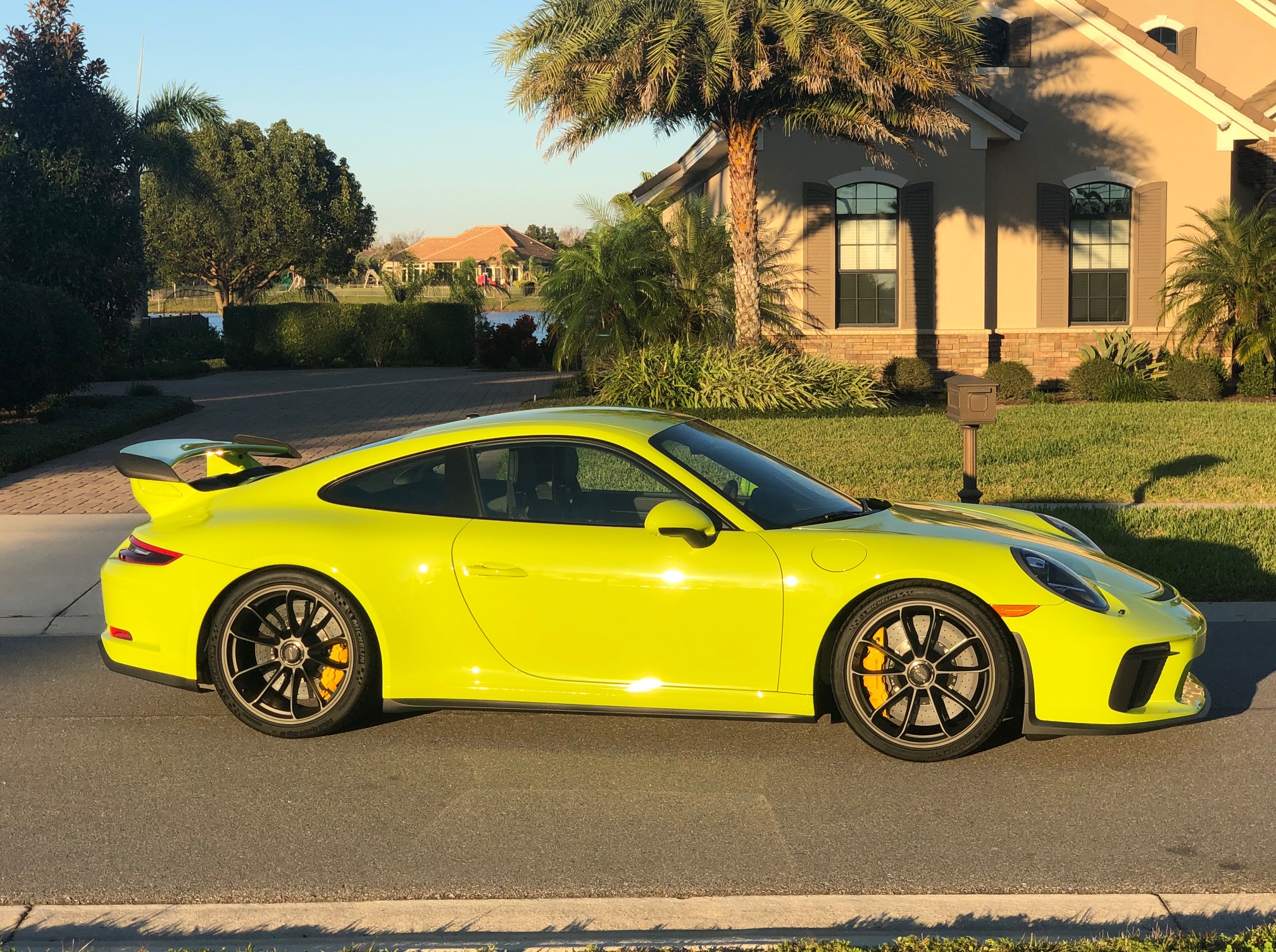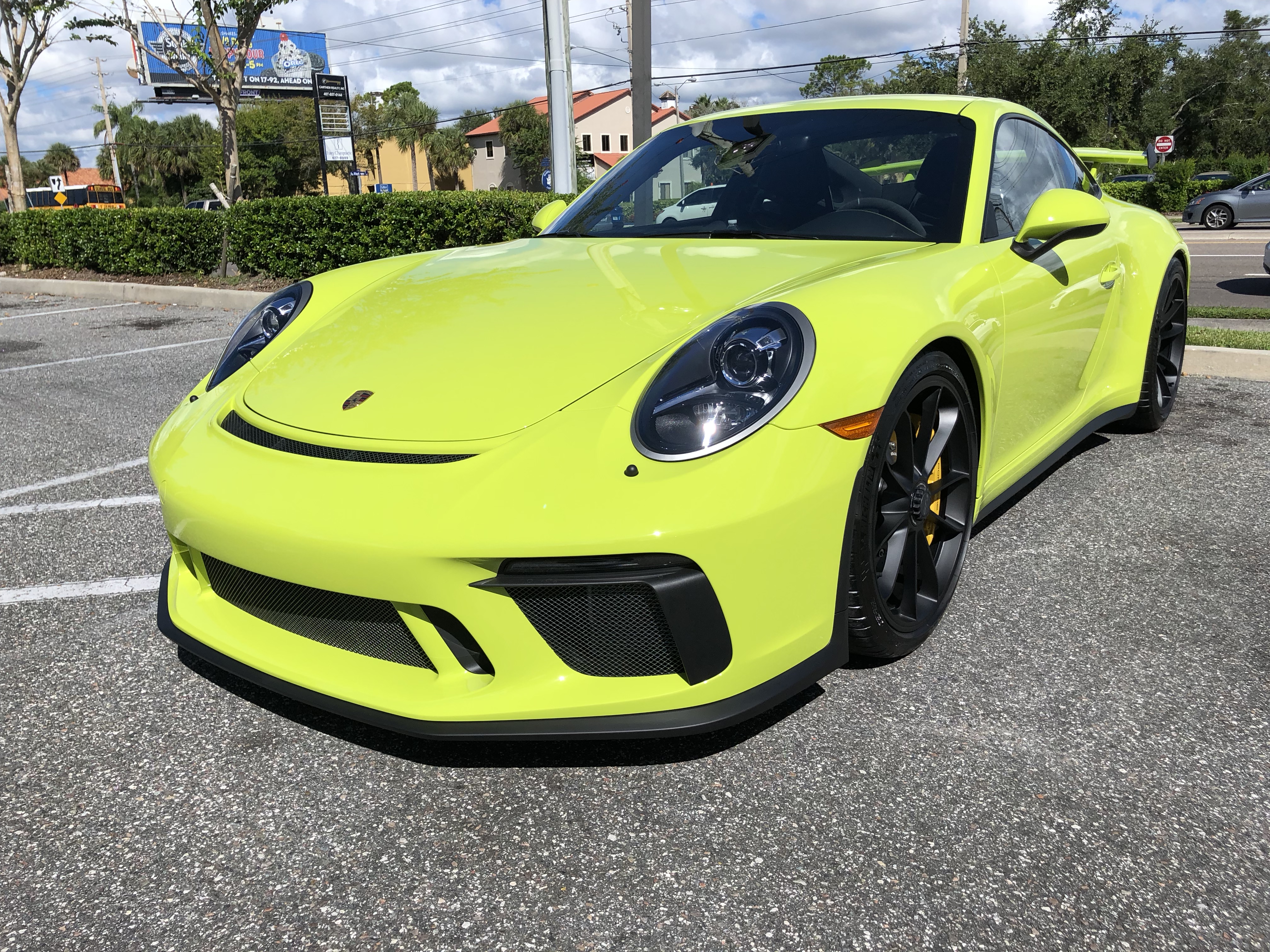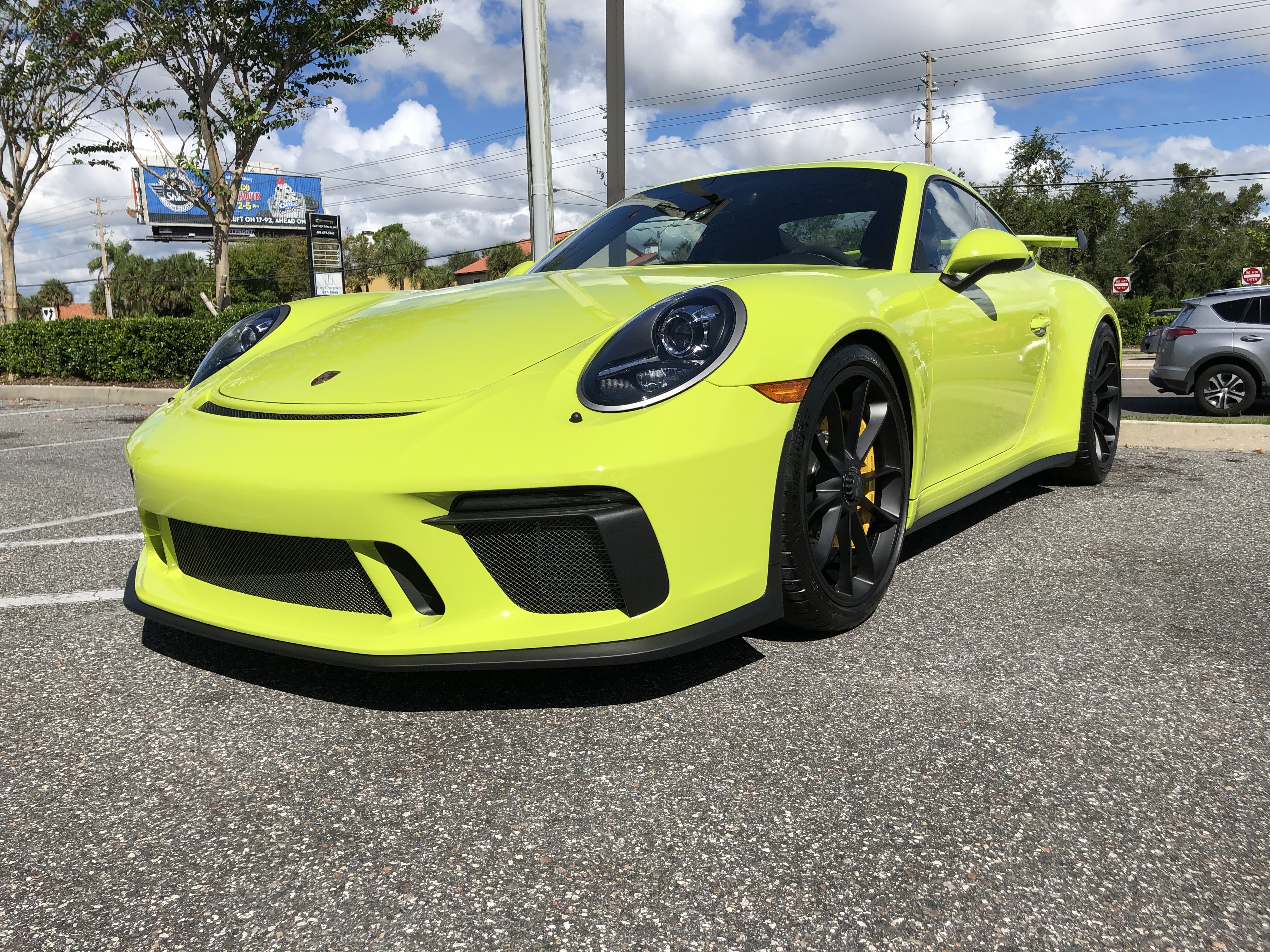 01-12-2019, 11:22 AM
Platinum Dealership
Rennlist
Site Sponsor


---
You might be a little upside down
__________________
Dealer-
McLaren Scottsdale,
Porsche Fresno, Audi Fresno, BMW Fresno, McLaren Chicago
Owner-
CJ Wilson Racing
UK: P1
USA: Raptor.2 (sold one, missed it, bought back)
GER: 993GT2, '19 GT3RS, Cayenne SE Hybrid, M5 stick, 991 GTS stick
JPN: NSX, R32, RX7
ITA: 458sp (sold), incoming Pasta Alfresco
Brazil: wife (keeper)
incoming: Ford GT, Senna, BP23, lots of tire bills, financial ruin
www.porschefresno.com
www.cjwilsonracing.com
www.bmwfresno.com
www.audifresno.com

01-13-2019, 09:33 PM

---
Knowing the OP, and having personally purchased a GT car through him in the past, I can vouch for seller's professionalism and integrity.

Seeing where manual PTS cars are priced (and few if any with less than 100 miles), this one is priced for a quick sale.

GLWS, N-!

01-13-2019, 11:46 PM
Platinum Dealership
Rennlist
Site Sponsor


---
Originally Posted by Allan-BilletDesign
Are you saying these cars are selling for under msrp?
sorry, car dealer humor. upside down photos
__________________
Dealer-
McLaren Scottsdale,
Porsche Fresno, Audi Fresno, BMW Fresno, McLaren Chicago
Owner-
CJ Wilson Racing
UK: P1
USA: Raptor.2 (sold one, missed it, bought back)
GER: 993GT2, '19 GT3RS, Cayenne SE Hybrid, M5 stick, 991 GTS stick
JPN: NSX, R32, RX7
ITA: 458sp (sold), incoming Pasta Alfresco
Brazil: wife (keeper)
incoming: Ford GT, Senna, BP23, lots of tire bills, financial ruin
www.porschefresno.com
www.cjwilsonracing.com
www.bmwfresno.com
www.audifresno.com