Dealer Inventory 2007 Porsche 911 GT3 RS - PCCB, Zero Over Revs, 3,381 Miles

02-14-2018, 12:28 PM

2007 Porsche 911 GT3 RS - PCCB, Zero Over Revs, 3,381 Miles
---
Year: 2007
Make: Porsche
Model: 911
Mileage (numbers only please): 3380
Color: Orange
Price (no $ sign please): $239900
Private or Dealer Listing: Dealer Listing
Location (Region): Midwestern
Body Style: Coupe
Transmission Type: Manual - 6 speed
2 or 4 Wheel Drive?: 2 Wheel Drive
Engine Type: Fuel Injection
Stereo System: AM Radio

This car is as good as it gets for a 997.1 RS, the only thing wrong with the car is the
front lip spoiler
and it will come with a new one when it is sold. The over rev report couldn't be better with zero in all six ranges. Finding top quality 997.1 RS' is really difficult mostly because of two main factors in my opinion. They were produced in small numbers only 297 in 2007 and 114 in 2008 for the US market and they were mostly looked at as track cars and people drove them. The combination of these two things means there can't be too many out there in this condition.
For more information please call, text, email or PM me (217) 725-2022 -
[email protected]
Miles: 3,381
Price: 239,900
BASE Porsche Base Model 123,200.00
450 Ceramic Composite Brakes-PCCB 8,840.00
640 Chrono Package Plus 690.00
78 Black Full Leather 2,995.00
810 Floor Mats - Interior Color 140.00
CDN Air Vent Slats Painted Ext Clr 940.00
CDP Instr Surround Painted Ext Clr 440.00
CET Door Opener Trim Exterior Clr 780.00
N2 Orange 0.00
P16 PCM 2.1 3,070.00
P74 Bi-Xenon Headlamp Package 1,090.00
XME Rear Ctr Cons Painted Extr Clr 730.00
XPA Thicker Steering Wheel-Leather 0.00
XXZ Foot Rest Aluminum 250.00
Total Options 19,965.00
Total Charges 860.00
Total Order 144,025.00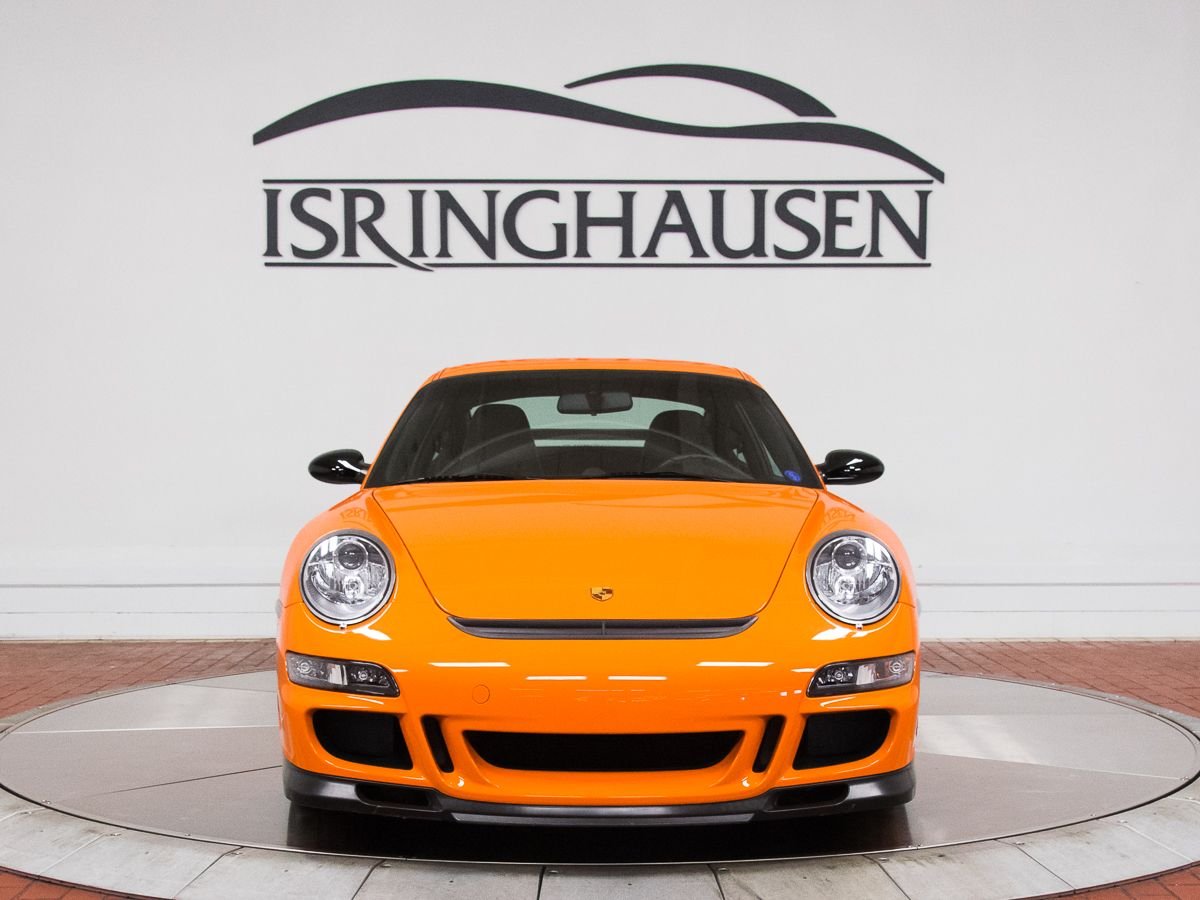 02-14-2018, 02:35 PM


02-15-2018, 11:02 AM
Addict
Rennlist Member
Join Date: Dec 2007
Location: Kentucky
Posts: 37

---


02-15-2018, 11:52 AM

---
Shout out to the guy with the Pumpkin who knows how to spell his name properly. Awesome example. GLWS!