How much do you drive your Porsche sports car each year?

02-05-2019, 11:27 PM
User
Join Date: Mar 2013
Location: Toronto, Canada
Posts: 209
Likes: 0
Received 0 Likes on 0 Posts

How much do you drive your Porsche sports car each year?
---
I don't think this has really been asked before, but I wondering how many kilometers Canadians drive their Porsche sports cars each year. In other words, what is your average yearly mileage? This question is directed at owners of "sports cars", so I want to exclude more "family oriented" daily drive vehicles like the Cayenne/Macan/Panamera.
My guess is that the majority of Porsche sports cars owners do not use their vehicles as daily drivers, but I would love to be proved wrong!
Anyways, I've owned my 991 GT3 for 4.5 years, and I drive it about ~5000 km's per year. It is a weekend/weeknight "fun" car and occasional summer track car for me, and I still drive it in the winter when the weather is reasonable. And feel free to post a pic of your car! This pic was from last week: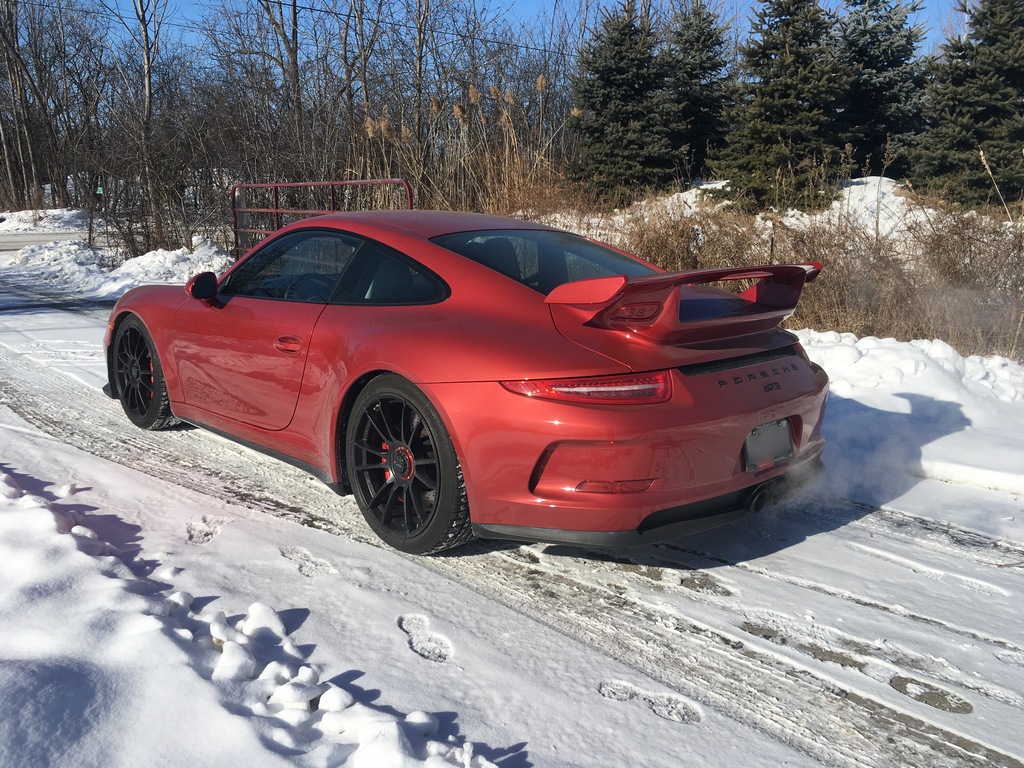 02-06-2019, 09:26 AM
Addict
Rennlist Member

---
in my GT2 about 17k km this past year, 22k year before, no winter use except on the occasional clean/dry days
Boxster-not much
smile miles-not commuting

02-06-2019, 10:48 AM
Super User
Join Date: Mar 2004
Location: great white north
Posts: 8,156
Likes: 0

---
My C4S was a DD for ten years and was averaging 14000 km per year and the engine required to be rebuilt so it was down for 5 years with just under 1k a year put on it to refresh the gas and do drive it to do maintenance on it. Just had the engine with 138000 km on it rebuilt to a 3.9l last fall and put 2000km on it in 2 weeks, My Turbo gets about 4500k/year just basically to the track and weekend country drives but I am sure now with the C4S back up the turbo will see less of the weekend drives. None are winter driven anymore.

02-06-2019, 11:04 AM
Basic Sponsor
Rennlist
Site Sponsor

Join Date: Jan 2019
Location: Toronto, Canada
Posts: 136
Likes: 0

---
I probably do about 2k kms per summer on my 993. All mileage is 'just for fun' driving - evening runs, driving events, meets etc.

I'd love a newer 911 as a DD - but my S4 is still hanging in there. But for practicality (two kids), a Panamera Sport Turismo would be just the ticket!
__________________


THE REFINERY
6 Carlaw Avenue,
Toronto, Canada.
www.therefinery.ltd

+1.416.848.2868


[email protected]


Instagram / Facebook / Twitter: @therefineryltd