OT: Finishing the rat race - going part time. -slowing down

02-26-2018, 03:58 PM
User
Join Date: May 2009
Location: Heidelberg, ON
Posts: 1,202

OT: Finishing the rat race - going part time. -slowing down
---
Anyone here decide to leave full time work and go part time? How'd it go?

I've been planning / dreaming for the past 18-24 months or so to transition away from full time work. I am a drug dealer by training (small community hospital pharmacist currently).

Work and I have been planning for the past 6 months or so to see what Part Time for me would look like. Right now it is looking like 3 days one week, 4 days the next. I've got 9 more years before I start collecting my pension.

Since December, I've been taking a day or 2 off per week (Mostly Fridays), trying to burn through some vacation days so that I am near zero vacations day left by end of April. It's been different, but nice. Not as constructive as I'd thought, My days off are turning into trips to Costco for groceries, dentist, optometrist appointments as I try to use up my benefits before going part time. Smoking meat on the bbq, then eating it, redoing an aquarium, shooting slingshots and airguns - nothing constructive at all.....

I think I am starting to become more active in the workshop/garage... finally picked up a tool this past Friday. Hoping to start an exercise routine as well...Just realized, I do feel happier.

Anyone transition from fulltime to part-time? How as your transition?

02-26-2018, 04:24 PM

---
Freedom 55, is looking like freedom 110 for me.

02-26-2018, 04:27 PM

---
Yup. Did it thru half of 2016 and all of 2017 for approx 18 months. Then at the end of October last year I quit altogether.

Spending time pretty much as you describe yours, but I don't care about being productive and am happier for sure.

Waiting for the weather to improve (although not complaining about the last few days) and will pull out the cars to start multiple projects...

02-26-2018, 05:18 PM
User
Join Date: Feb 2014
Posts: 669

02-26-2018, 06:31 PM
Addict
Rennlist Member
Join Date: Aug 2007
Location: Canada
Posts: 4,229

---
Very -personal decision. I am 69 and have slowed down to maybe 30 hours a week, though I still log a lot of air time and sometimes put in a big week. I would go nuts without a bit of adrenalin from challenging work. Still, at 60 I was still doing 70 hour weeks.
I think the more important part of the plan is to be realistic about finances and the fact the people live a lot longer that they used to. If you have a long term budget that works, go fir it. Generally people include their home as part of their retirement plan , but you still have to live somewhere and this is not a great plan unless you are moving to somewhere that it a lot less expensive.
I enjoy having time to do some personal stuff but there is more to life than cars...even Porsches

.

02-26-2018, 07:52 PM

---
I/m there as well, but stopped for medical reason, pretty much what others have said, doing other things while I look for the next one.... .

02-26-2018, 09:28 PM
User
Join Date: Feb 2017
Posts: 62

---
Basically there. Work for myself now instead of working for the Man. Been super happy and hopefully that means I can spend more time with the GT3.

02-26-2018, 10:43 PM
User
Join Date: Feb 2007
Location: Toronto
Posts: 712

---
I retired 3 years ago, at age 55. It's been great. I haven't worked since nor do I need to. Even after 3 years I'm still not bored.
---
Last edited by Brian 162; 02-27-2018 at

10:53 PM

.

02-26-2018, 10:57 PM
User
Join Date: Feb 2017
Posts: 62

---
Nice! I'm aiming to be financially independent by 50.

02-27-2018, 12:09 PM

---
Retired out of flying at 40 home daddy when the twins were born, it's been ten years now. Majority of time is spent running the household, driving kids to lessons, house maintenance and errands, all of which the 996 is perfect for 99% of the time.
One thing to remember, if your not making money your spending it.... budget wisely

02-27-2018, 01:55 PM

---
I work 3 days a week, in my job that's considered full-time. Perfect amount of days per week to work.

02-27-2018, 02:04 PM

---
Practising 3.5 days a week with every other weekend a 4 day one. 55 and could retire but I like my vocation and I'm close to getting it just right. Taking 7 weeks off a year, I'm close +/- to what my retirement income will be so its all gravy now.

02-27-2018, 04:56 PM

---
EVERYBODY.....................Get back to work. We need yer tax dollars

02-27-2018, 05:57 PM

---
I dropped down to half time (probably closer to 1/4 time) when our kids were very young to be home with them. I've always been self employed and worked from home but was in a partnership up till 2011 so out of the house a lot more. I'm just starting to ramp work back up now (albeit in a completely new field, retraining, etc) but I learned to value my leisure time and that will inform the next 20 years of my life. Time is more important than money, full stop. (at least to me it is.) How you fill that time is what makes life interesting.

02-27-2018, 06:22 PM
Addict
Rennlist Member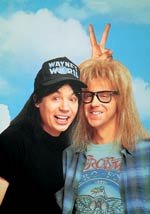 Join Date: Sep 2003
Location: Burlington/Sudbury/Marco Island, Florida
Posts: 4,811

---
Well, good on you guys for being able to scale back.

I'm just terrified of running out of dough. The side that die young live into their mid late 80's. The other side drink, smoke, eat steak for breakfast, don't ever exercise and live to mid 90's.