Hoosier DOT Rire Promotion

01-17-2019, 02:38 PM
Rennlister Extraordinaire
Rennlist Member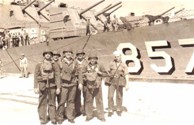 Join Date: May 2001
Location: Solana Beach, CA
Posts: 7,779

Hoosier DOT Rire Promotion
---
Don't know how I got on the
www.trackdaytire.com
mailing list, but it happened. In their ad they mention a "sponsorship" I took the bait and applied for "sponsorship" providing them with the dates of my last two competitive TT events.
The benefits of the sponsorship:
An approximate 9% off of prices listed on Tire Rack,
Free freight (Can also get from Tire Rack on purchases > $100)
No CA sales tax, presently 7.75% state and local in San Diego County, may also be available from Tire Rack.
Considering the above savings, for me, this is a good deal. I took the bait and ordered a set of R7 tires, they arrive soon.
Note: I have received no compensation or consideration for the above post...just wanted to share.
---
Last edited by Martin S.; 01-17-2019 at

03:51 PM

.

01-17-2019, 04:25 PM
Rennlister Extraordinaire
Rennlist Member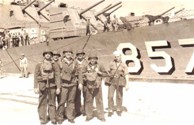 Join Date: May 2001
Location: Solana Beach, CA
Posts: 7,779

If......
---
Wifey wouldn't shoot me, I'd order a years worth of tires...maybe 4 sets....but she'd go nuts...so one set at a time. Mine arrive today...will have them on the track 2 days later.

01-18-2019, 06:36 AM

---
I too bought a set for Sebring Club race have been on Hankooks for 5 years but with discount figured I would try Hoosiers again to really see if there is a second or two in them
Rich

01-18-2019, 10:53 AM
Addict
Rennlist Member
Join Date: Sep 2015
Location: Little Rock, Arkansas
Posts: 564

---
I've bought 3 sets of tires from track day tires (R7's) over the past 6 months. They have the best prices around (saved me $150 on average) and the tires were at my door two days after order. Excellent company so far

02-10-2019, 09:23 AM
Rennlist Member
Rennlist
Small Business Partner


02-10-2019, 10:09 AM

---
Well did not get a true result as somewhere during 3rd practice first session on Hoosiers I cracked a rim and was loosing air during that run, thought I picked up a tire puncture could not find it finally got soap/water solution on rim crack and back to other set with Hankooks . Repaired rim so now I have a set of Hoosiers with one heat cycle for next race, race on
Rich