PORSCHE DEALERSHIP MODEL

01-31-2013, 02:25 PM

PORSCHE DEALERSHIP MODEL
---

01-31-2013, 05:30 PM

---
I have one of those. It's a pretty high-quality piece. The only thing I don't like is the size (proportionally) of the gas pumps. That, and some of the stickers have started to peel up. Otherwise it's quite cool. There's a tool box in the workshop that has an opening lid, etc.

02-02-2013, 06:03 PM

---
Reminds me of the Porsche dealership that sits out front of the Porsche factory in Zuffenhausen.

02-09-2013, 12:18 AM

---
A couple of pics of my dealership:

02-09-2013, 12:24 AM
SPAM addict
Rennlist Member

---

05-16-2013, 11:21 AM

---
I have this dealership model also. It is really cool. I agree on the gas pump scale kind of brings it down. Here's some pics.
Features:
It has a lift and ramp. Press the button on the Gas pumps and it makes dinging gas pumping noise. Car wash makes noise and lights up (red or green) when going through. Feature car space in lobby turns. Elevator to down ramp. Revolving entrance door.
What fun I would have had with this as kid.......wait, I have fun with it NOW!.. AND MY BROTHERS CAN'T GET TO IT AND BREAK IT!!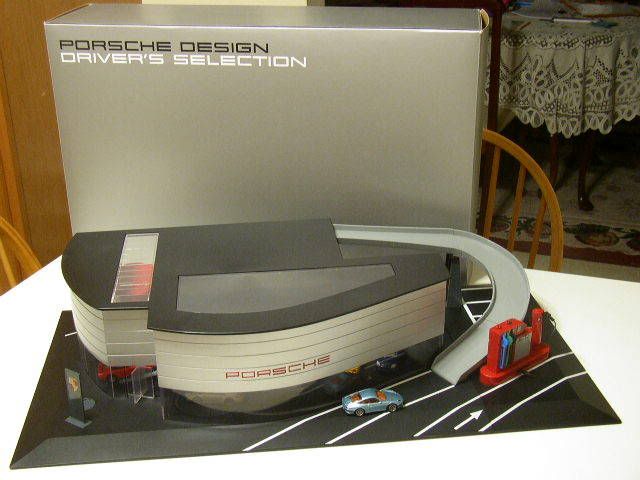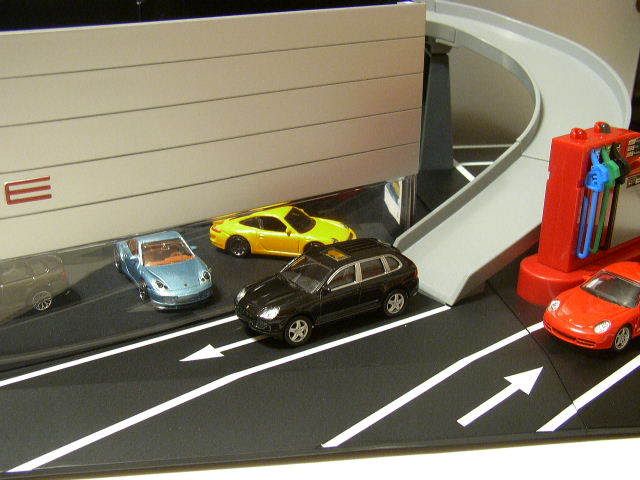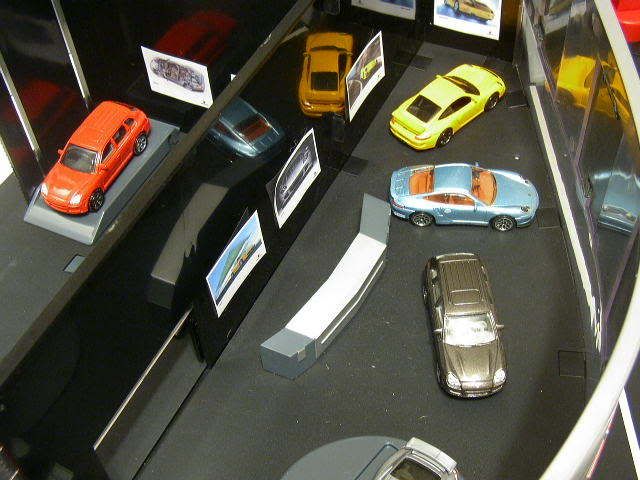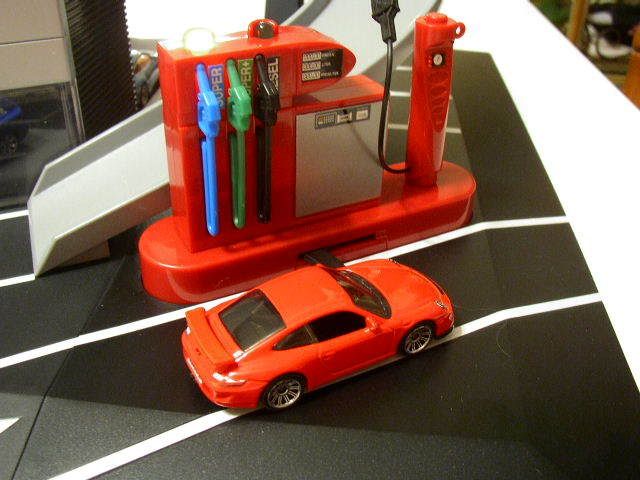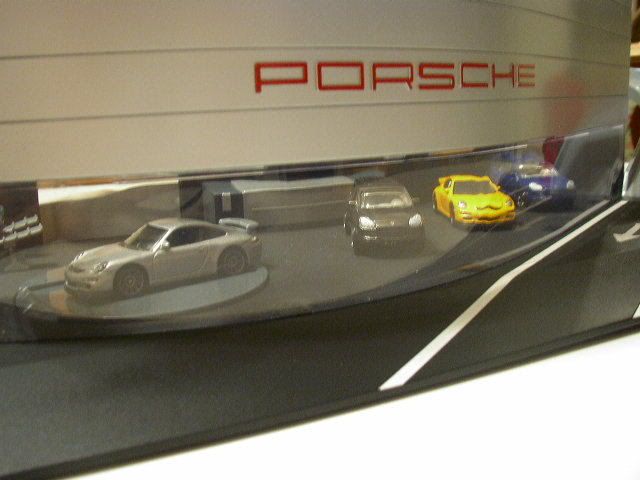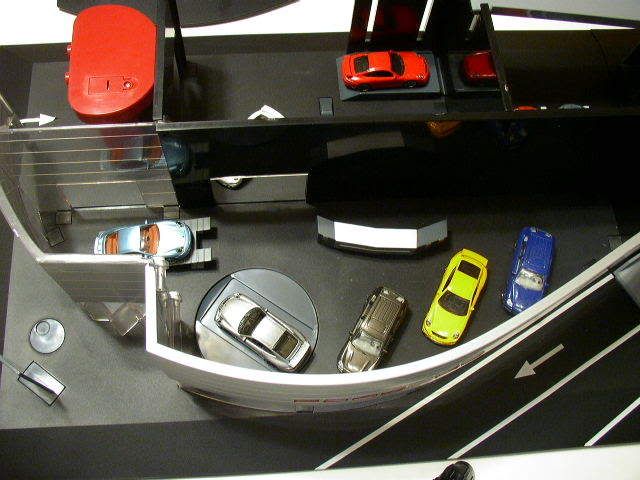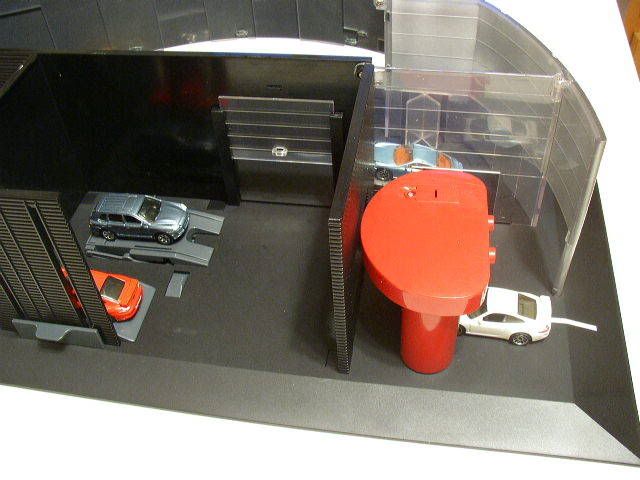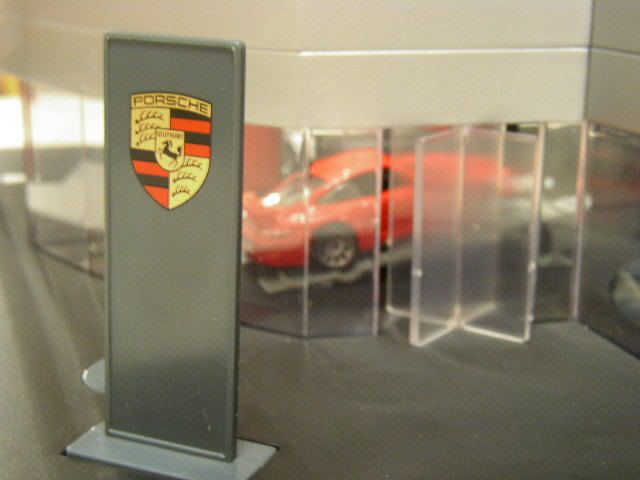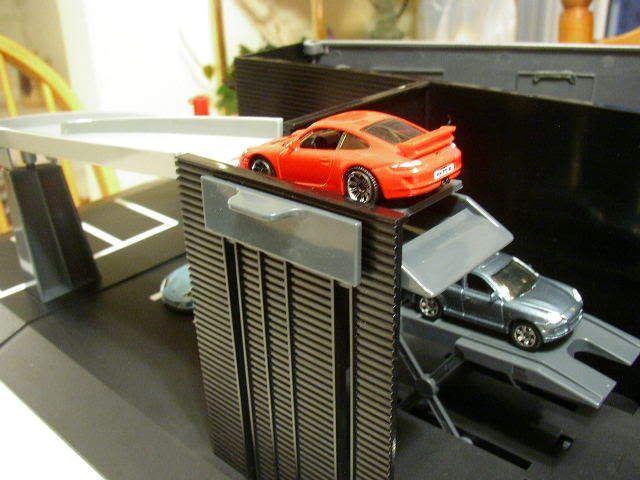 05-16-2013, 11:43 AM

---

12-10-2013, 01:43 PM

---
Wow! I want one too, can you guys post the part# & price? Are the cars 1:87?

12-10-2013, 03:21 PM

---
Cars are 1/64 and only 3 Norev cars came with the model. I'll try to find the part number.
These were sold new at the Porsche Dealerships and usually each Dealership only had one or two. You may have been able to buy them on line but, I don't know.
---
Last edited by WyattsRide; 12-10-2013 at

03:39 PM

.

12-10-2013, 10:26 PM

12-11-2013, 12:50 AM

---
I so want this, anyone know where to buy one?

12-16-2013, 09:56 PM

---
I have one of the original "old school" dealerships

I think I bought this one from the local dealer in late 80's or early 90's

Bill
---
Last edited by WSH; 05-03-2014 at

09:15 PM

.

12-18-2013, 08:25 PM

---
I found one on eBay.uk, brand new for $37 euros shipped to the US. Good deal for an item that's kinda hard to find.

12-19-2013, 10:55 AM

---
Sorry, I forgot I was supposed to check on the #. I will tonight and post what I find. Those are very sweet diecast Porsches.

12-31-2013, 04:15 PM

---
I finally remembered to check the part #. On the invoice and on the box it says WAP 040 003 15.
Porsche Design Driver's Selection
Description - PZ FUER KINDER
Date of Production - 20.10.05
Hope this helps
Thread
Thread Starter
Forum
Replies
Last Post

Posting Rules
You may not post new threads
You may not post replies
You may not post attachments
You may not edit your posts
---
HTML code is Off
---