PORSCHE 997 LED TAIL LIGHTS W/ OSRAM SYLVANIA LED'S

03-01-2013, 04:42 PM

---
Category: Lights
Price (no $ sign please): $600
Private or Vendor Listing: Vendor Listing
Part fits (select ONLY those which apply): 997
Location (Region): SoCAl
Item Condition: Brand New



03-10-2013, 06:45 PM

Fog Light LED error FIX, LED Bulb Install
---
So Here's some stuff I hope will help
I done some work on a few cars yesterday and this is what I came up with...
If your using the red bulb you need 1 set of resistor juston the driver side and here is the photo. If you tape of the parking light prong inside the scoket, the car still see the parking light for the 2 other s****ets that share the same circuit. so the fix would need to be added to just the driver side. the pass side has no current on the grey/white i metered it.
Now if you want to run no bulb the should work as well
now If for no bulb or you want to go with red led/smd bulbs then there are 3 sets of resistor needed. to clear the code.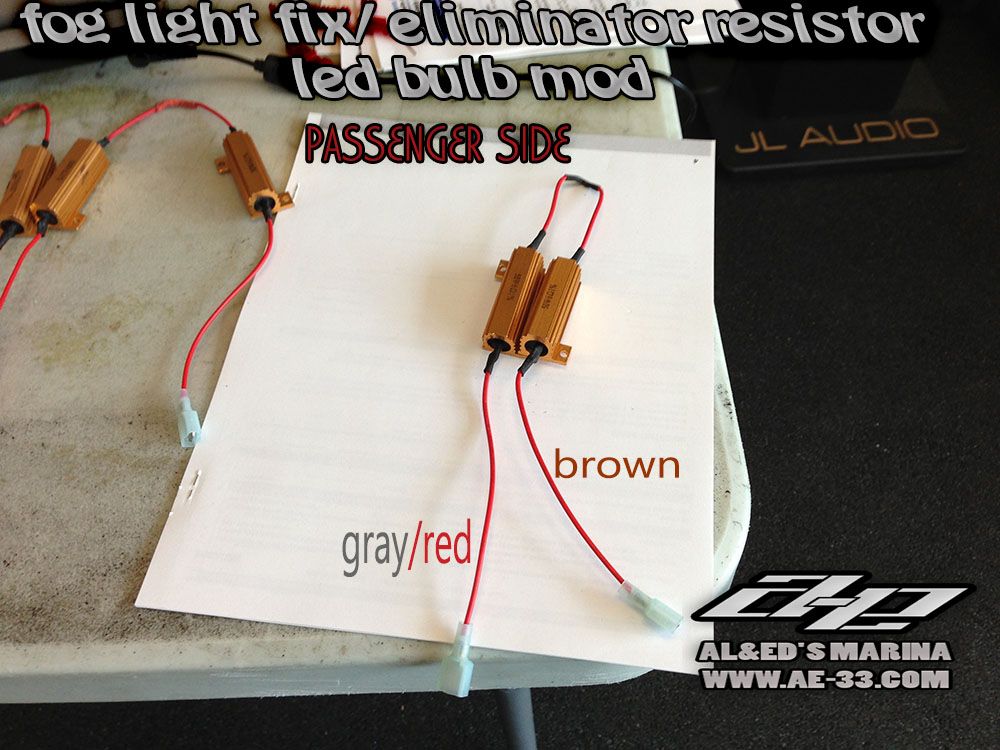 I hope this helps may work on other manufactures as well.
Email me if you need extra resistors. If your not using them on the turn singal try just the driver.
simple kit 1 loop @15 shipped
deluxe 3 loop kit $45 shipped
Email me
[email protected]
to order


01-22-2014, 05:03 PM