For Sale: Two Steering Wheels 996 993 986 One Black, One Grey, Both Non-Tiptronic

01-13-2018, 07:22 PM
Addict
Rennlist Member
Join Date: Mar 2017
Location: Northern Colorado, USA
Posts: 452

For Sale: Two Steering Wheels 996 993 986 One Black, One Grey, Both Non-Tiptronic
---
Category: Steering & Suspension
Price (no $ sign please): $300
Private or Vendor Listing: Private Listing
Part fits (select ONLY those which apply): 986, 993, 996
Location (Region): West
Item Condition: Used

For Sale - Two 3-spoke steering wheels for 996, 993, or 986. Non-Tiptronic. Both are used. Airbag and airbag/horn frames not included.
Black wheel -
$300 shipped to CONUS - In 9/10 condition - Minor knicks and scratches VERY minimal. Looks almost like new in my opinion. I bought this wheel used and had it on my 996 for a short time. Removed b/c I found an aftermarket wheel I wanted to install.
Grey wheel -
$250 shipped to CONUS - In 7/10 condition - This was the original wheel on my 2003 996 and has only 23K original miles of use on it. It has some minor sun yellowing on the top. Otherwise very good condition, no major knicks or scratches.
Neither wheel includes the horn/airbag frame, that will have to be changed from your original wheel (easy - 3 screws). If you disconnect your battery for 30 minutes before removing your original airbag and wheel then reconnect after reinstalling there will be NO airbag fault.
PM me if interested. I will be out of town until Jan 22nd and can ship after I get back. Paypal payment only please.
Thanks for looking!!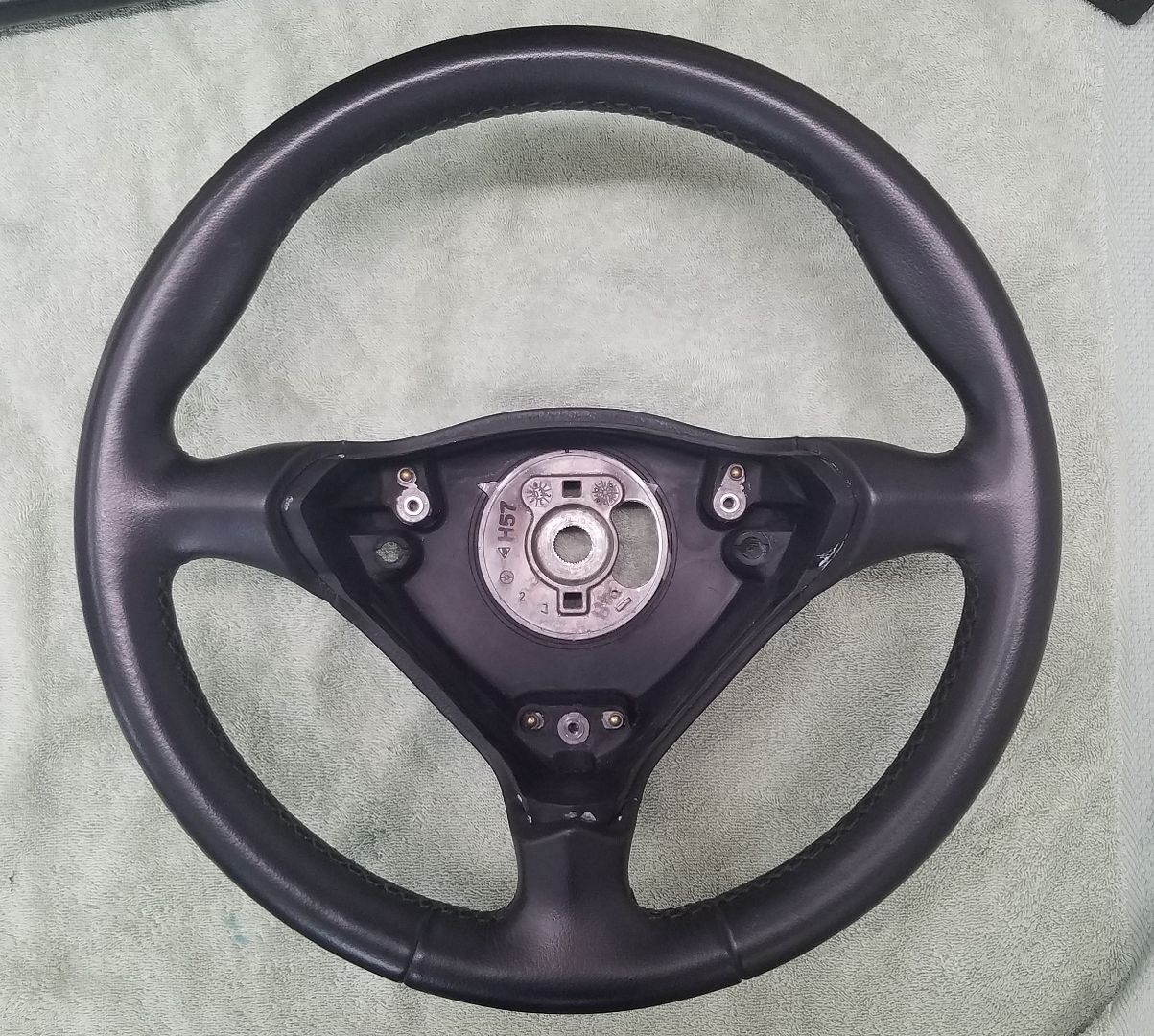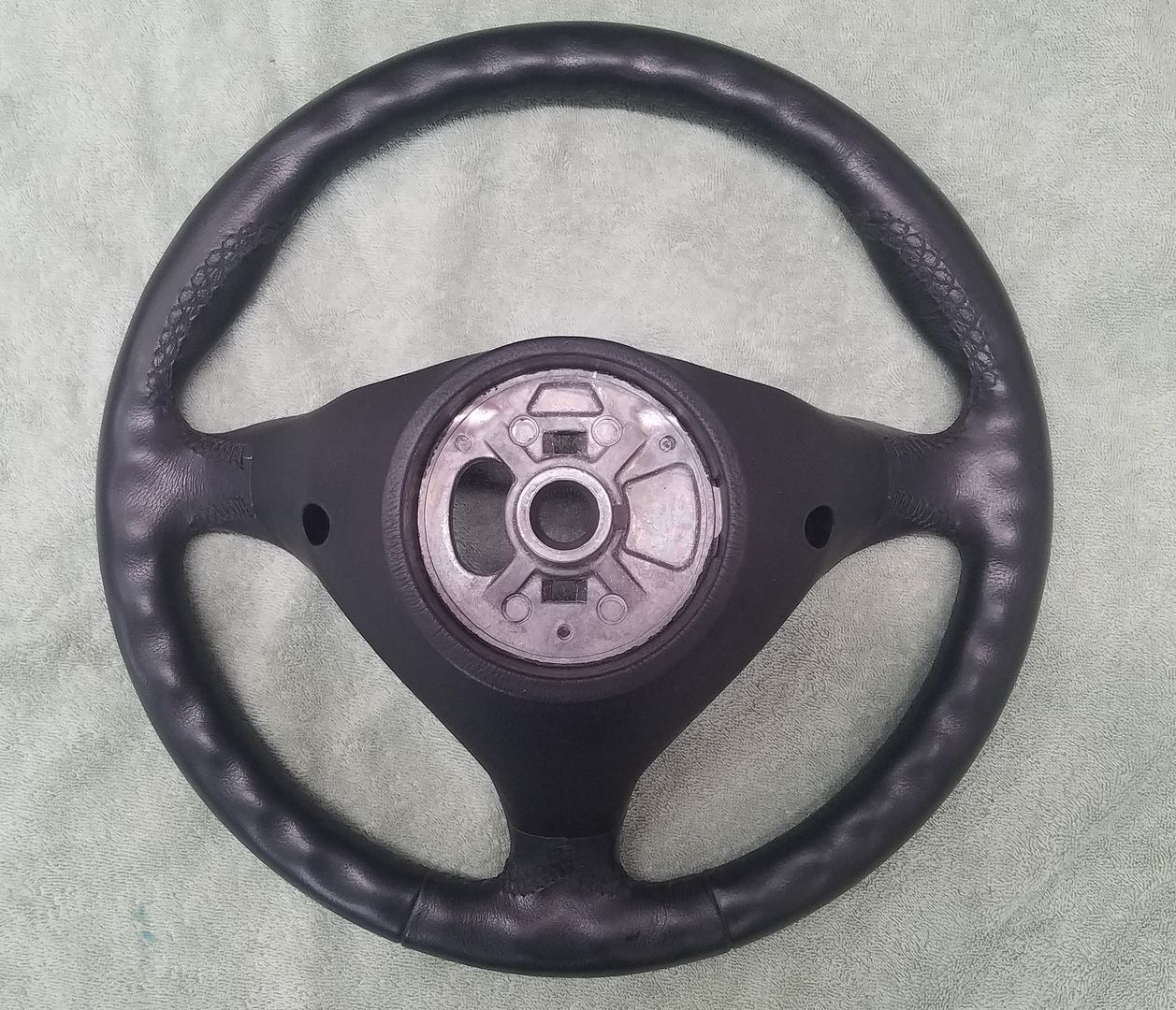 ---
Last edited by Nickshu; 01-14-2018 at

11:47 AM

.

01-14-2018, 11:47 AM
Addict
Rennlist Member
Join Date: Mar 2017
Location: Northern Colorado, USA
Posts: 452

---
Looking on Ebay and other places I realized my pricing might be a little high. Prices reduced.
Thread
Thread Starter
Forum
Replies
Last Post
Rennpository Video Clips and Other Online Videos

Posting Rules
You may not post new threads
You may not post replies
You may not post attachments
You may not edit your posts
---
HTML code is Off
---