Cars & Coffee Taunton, MA 2014

04-15-2014, 04:29 PM

Cars & Coffee Taunton, MA 2014
---
Cars & Coffee Taunton, MA 2014.
Well its approaching that time of year when nice cars are coming out of hibernation. So its time to post a new thread for C&C.
Feel free to extend the invitation to friends, family and other car nuts (doesn't matter what make). Preference is to keep things low key so we don't attract unwanted attention.
Location: Starbucks Parking Lot (toward the back), Taunton, MA (65 H Taunton Depot Drive, Taunton, MA 02780)
Date: Every other Sunday (Weather Permitting)
Starting May 4, 2014.
Exception during June we will only be meeting on June 8th and June 29th, as there are other car events that some of our regulars may want to attend. In July will resume every other weekend.
Time: 9:30 AM until whenever
Location Description: The location is perfect for this type of get together. The traffic is light on Sunday Mornings since most of the stores are still closed. We often get people that will stop by to look at the cars and ask questions and we have never had any bad experiences. Local patrols also leave us alone which is nice. If we get a big draw of cars we can always park at the Circuit City parking lot across the street which has a huge lot and no traffic.
Weather Permitting: Most of us don't mind meeting up on cold or overcast days but rain really spoils this one since we are standing outside. If it's raining or looks like it will assume the GTG is cancelled. We may schedule for the following weekend if there's interest.
This isn't just for Porsches, so as mentioned earlier if you have friends with other fun cars feel free to invite them or bring them along.
I will try to provide updates & reminders so everyone knows when the next GTG will be.
Looking forward to catching up with our regulars and meeting some new car friends too.
Best regards,
Dino
Below are a few pix from last season.

04-16-2014, 01:35 PM

---
Yes, I agree. After this tough winter it will be great to enjoy the cars and seeing everyone again. I'm looking forward to catching up with you with you soon pal. Have a great day.

Best regards,
Dino

04-20-2014, 01:06 AM

---
Dino,

I believe if it's a nice warm day May 4th, I'll be able to rally some of the troops. All have said the same thing.... "depends on the weather". Admittedly that applies to me too.

Hope to see ya'll then

KEN

04-20-2014, 11:28 PM

---
Hi Ken,

Lets hope for some beautiful weather for 5/4 so we can all enjoy the cars and some sunshine. Jill and I took the Cayman out for a drive through some winding roads in Little Compton and then some ice cream at Grays in Tiverton. Had a blast! Sport exhaust sounds great and the car is so much fun!

Looking forward to catching up with everyone soon.
Best regards,
Dino

04-30-2014, 03:05 PM

---
Lets keep our fingers crossed for some good weather this season. Hope you can make it to some of our gatherings this year.

05-04-2014, 07:27 PM

---
Hi Guys,
Great first meet of the season. Plenty of new faces and cars, Andrew, Brad, Don, Howard, Fcar Kenny, Steven MB SL, etc. As always it was great catching up with faces from the past, Dan, Charlie, Alex, Ken, Steve 930, Steve 981S, Raoul (Lotus), Eduardo and anyone else I may have missed in this post. If we continue to get more new folks, I may have to invest in name tags. Also great to see so many ladies joining us today! I usually try to post when my wife, will be there in case someone is bringing a wife for the ride who isn't really into cars. Thanks for a great start to the season.
I am currently working on plans for a drive (another rennlister and I plan to drive and scout the roads next Saturday)...and I project our Taunton C&C group drive will probably be at the end of June or maybe early July so stay tuned.
Below are some pix. Sorry if not everyone's names or cars got mentioned, but if you continue to join us I'm sure at some point you will earn those dubious distinctions.
Our next meet is in 2 weeks - May 18th.
Best regards,
Dino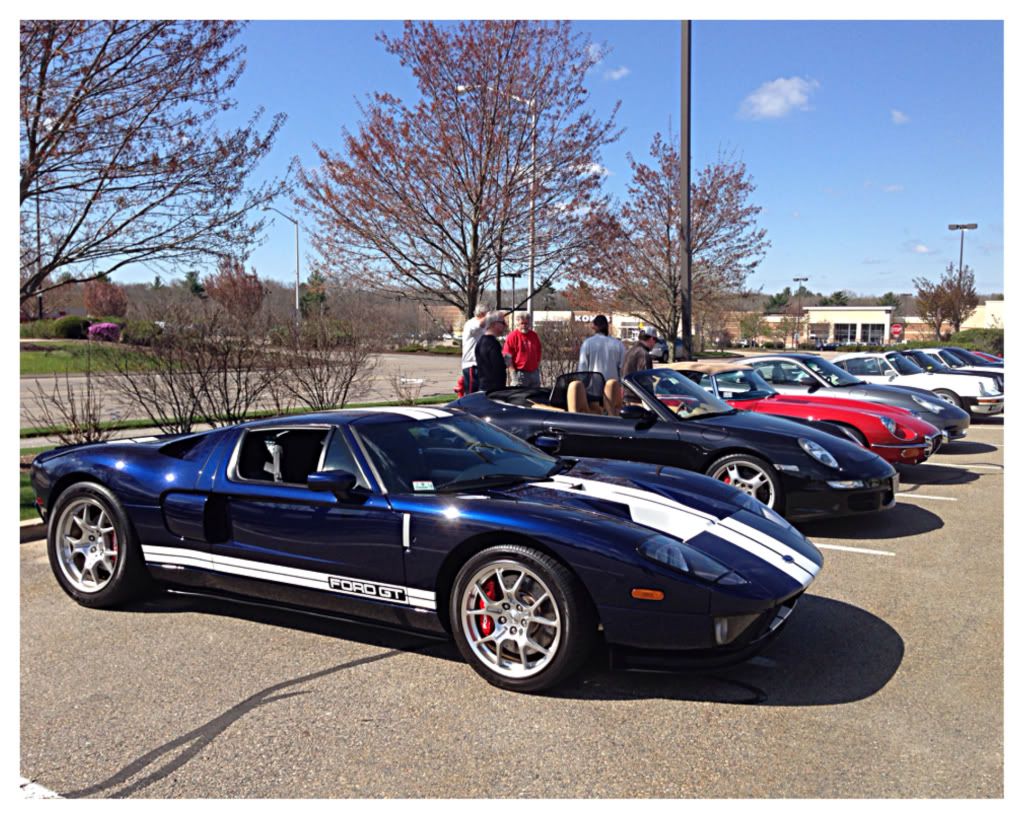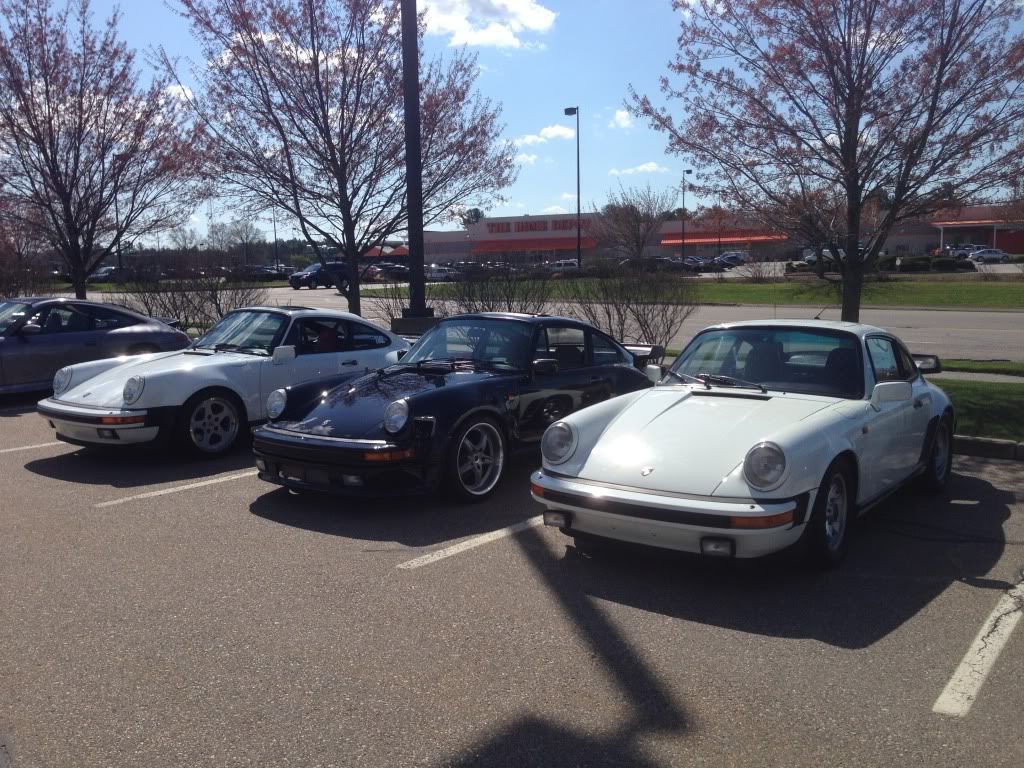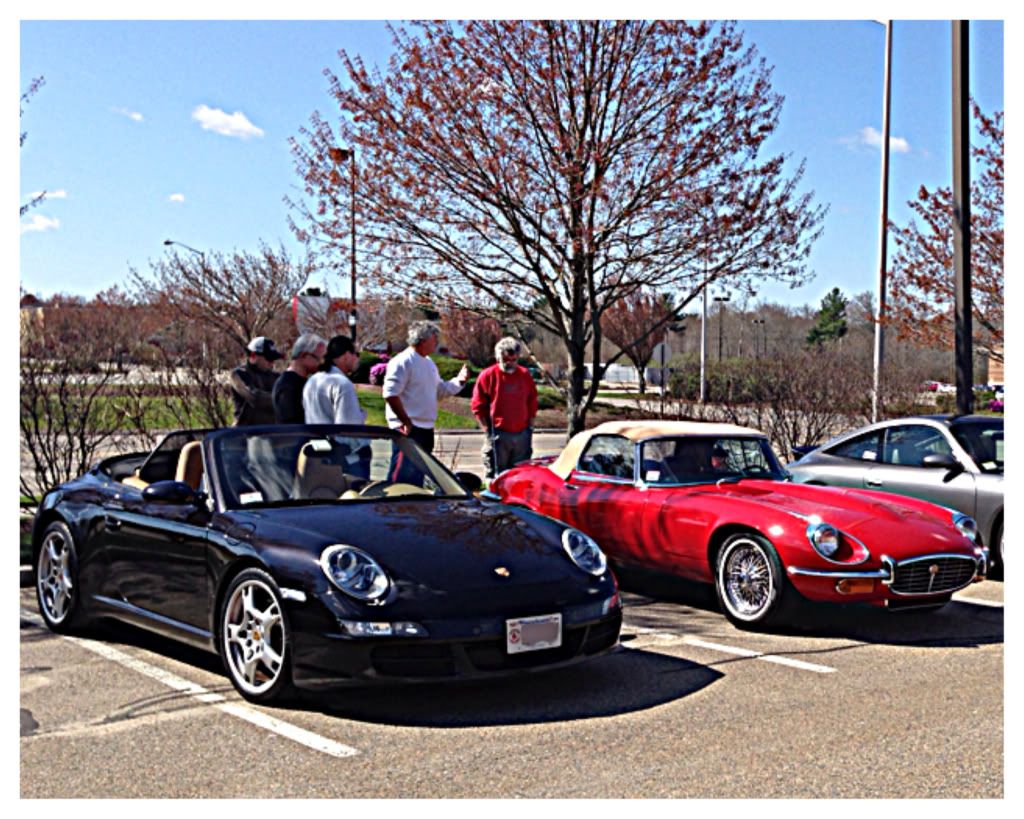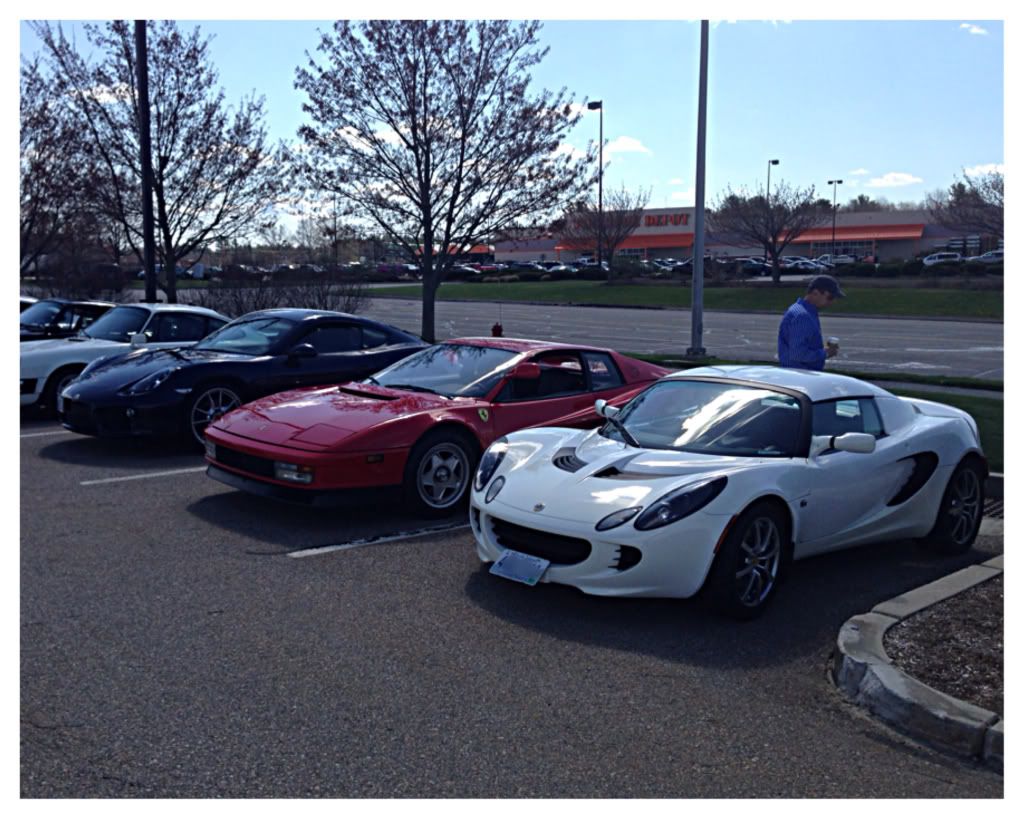 ---
Last edited by Dino944; 05-05-2014 at

01:51 PM

.

05-11-2014, 10:53 PM

---
Hi Guys,

Just a quick reminder our next meet is this coming Sunday, 5/18. Lets hope for some nice weather. Also, if you are interested in a drive please check out my other post in this section.

See you guys soon.
Best regards,
Dino