Cars & Coffee Taunton, MA 2013

05-02-2013, 04:15 PM

---
Sounds good Dan (no worries if Sue can't make it). Jill is going anyway since the weather is supposed to be beautiful and the cars are ready for the season.

Ryan, hope all is well with you and I look forward to catching up.

Best regards,
Dino

05-02-2013, 07:27 PM
User
Join Date: May 2007
Location: Dartmouth, MA
Posts: 170

---
Greetings all.

My 964 is still on the lift while i make time to repair some oil leaks, RR two coils, etc. More parts on order (isnt that always the way?) so hope to be off-lift and on-road by late next week!

all the best,

Phil

05-02-2013, 09:00 PM

---
Hey Phil, wishing you luck with your repairs and hope you'll be on the road soon. Thought of you and your 964 when I saw the video below.
This video is mandatory viewing material for ALL Porsche Fans!!! There is some great vintage Porsche footage. In addition, some of the guys driving in the video are Rennlisters in the UK.

05-02-2013, 09:29 PM
User
Join Date: May 2007
Location: Dartmouth, MA
Posts: 170

---
Hi Dean,

Thanks for the note and the vid. I LOVED their notion of "Our idea of...", especially some of the early ones in the vid, such as "...pampering" and "...detailing".

Of course the king of cool's comment in the intro is timeless.

BTW, now that my mid rise lift is installed, if any p-car guys need use of a lift feel free to pm me. (Of course, I need to finish MY work on the 964 first...but should be done ini the next week.)

Best to all,

Phil

PS. Mike, are you still active here or on pelican? Haven't seen you since we connected at one of the PCA events in RI last summer and would love to catch up!

05-05-2013, 08:03 PM

---
Hey Guys,
It was great catching up with a few of our regulars (Noel, Neal, Dan) and meeting a few new people too: George, Steve, and Adam. The weather was perfect, and I hope you guys each had a great drive home. Looking forward to meeting up again in a few weeks.
Best regards,
Dino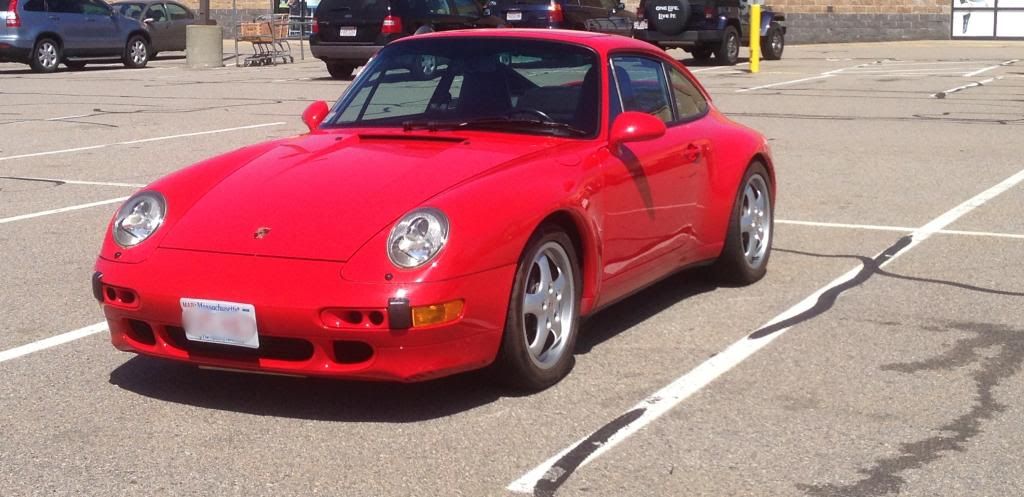 05-05-2013, 11:05 PM

---
It was great meeting everyone today, and it always helps expand my (very) limited knowledge of these cars. It was a great day for a cruise, maybe I'll be able to coax my wife to come one of these times

05-06-2013, 12:49 AM

---
Hi Steve,

Glad you were able to make it today. It was a fantastic day for a drive.

I'll keep you guys posted the next time Jill and/or wives/girlfriends will be joining us.

The next C&C will be 5/19.
Best regards,
Dino

05-06-2013, 01:26 AM

---
Plambert, Do you mean me? I am the only Mike on here from RI...not sure if there is another Mike from MA. If it's me, I may have met you either at the 50th Zone 1 PCA Concours in Newport, or the regular Newport Concours one of these last few years. I'm not on pelican.

Dino, great video and thanks for the email notes. Just did brakes all around on the 944 last weekend and getting it re-inspected this week hopefully (just took it out of storage). Other than some minor refreshing to a couple interior areas that I will be doing, I should be ready to finally make it out to one of our gatherings shortly. Looking forward to it!