Burrito Making Clinic for the Kitchen-Challenged

11-17-2006, 01:24 AM
Mexican Ambassador
Lifetime Rennlist
Member

Burrito Making Clinic for the Kitchen-Challenged
---
Ok, last night i did this, but as mentioned elsewhere, i fell asleep before i could upload pics
here's my Taco Taco, Burrito Burrito Tutorial.
Note- Canned Beans and Rice a Roni were used because my Bean-making clinic and my red rice clinic are coming later.
Yesterday i used a block of London Broil, but i should have used Chuck or something else. maybe even flank steak. London Broil tensed up real quick, but it served it's purpose and tasted good after seasoning.
cut so that your pieces are roughly..... 1" long x 1/2" wide x 1/2" tall or smaller. preferably smaller. if you can cut smaller than that, then good.
inevitably something will fall on the floor. do not eat this piece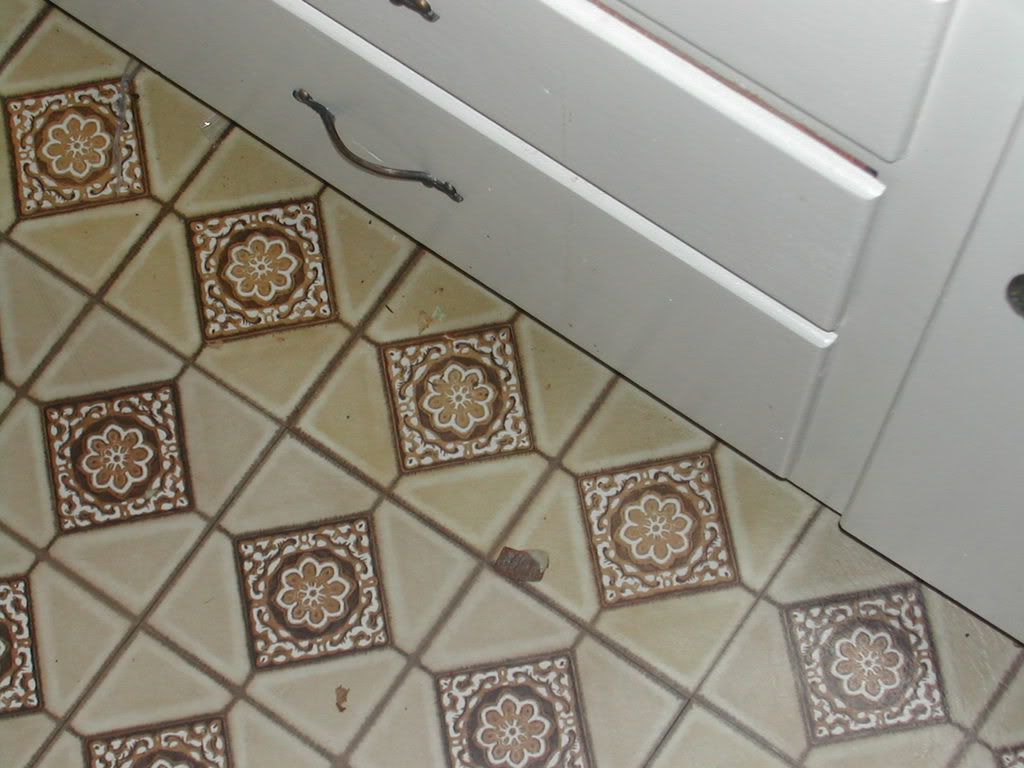 put in about 2 lime's worth of juices
sprinkle Adobo seasoning as you see fit. add some salt, too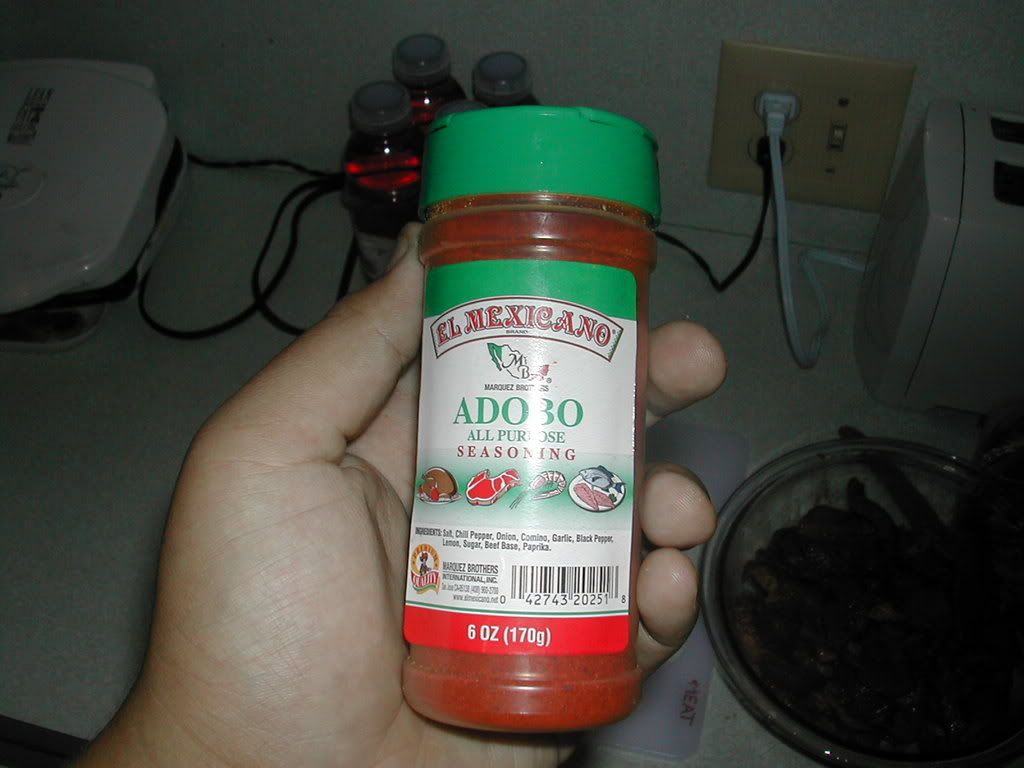 cilantro gets cut somewhere around......here-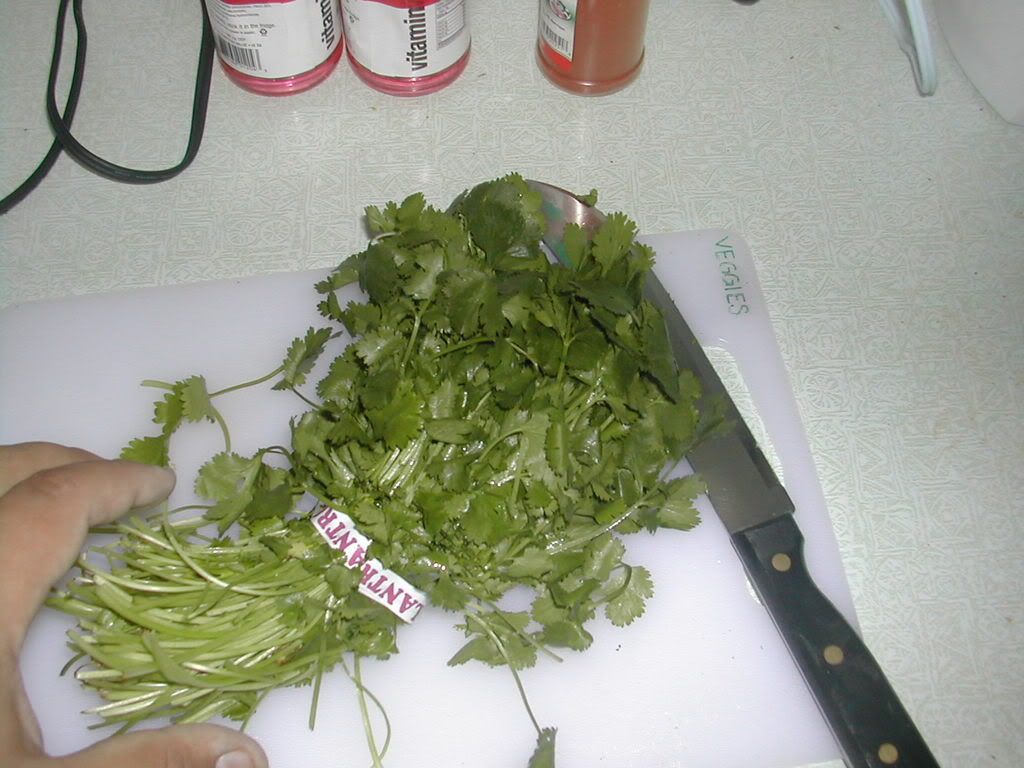 keep cutting it so where you're not eating entire stalks, but you still have whole leaves for the most part. do not turn it into mush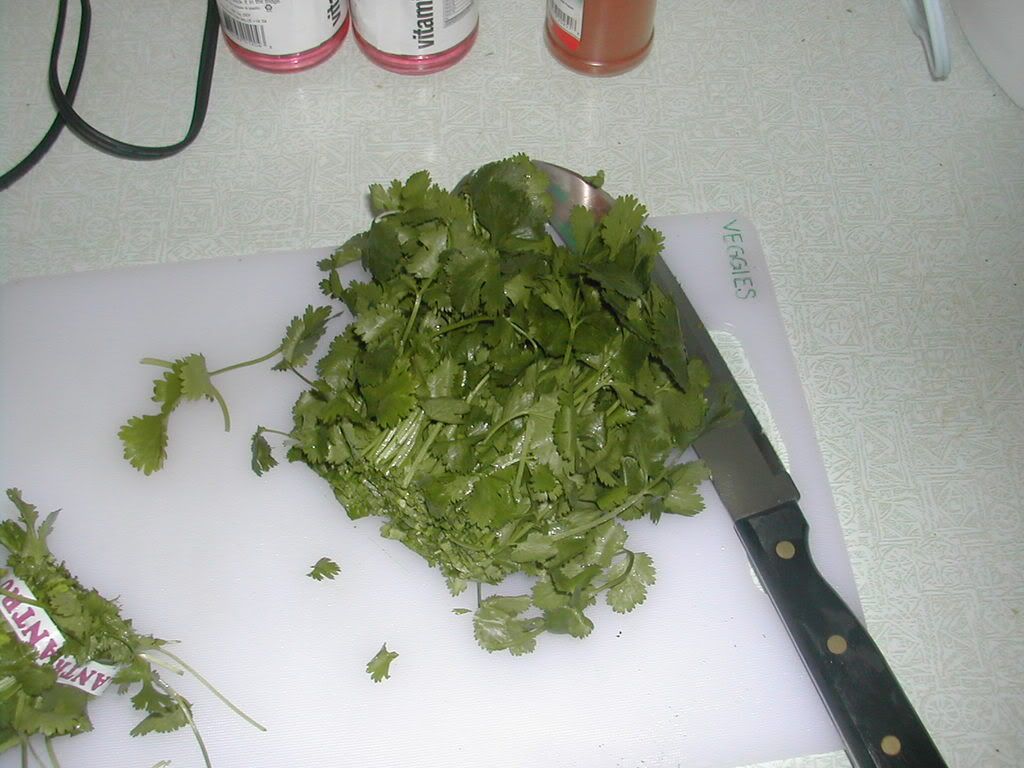 these are the tortillas I use- Guerrero White Corn and Guerrero Burrito-Size flour. they should be readily available.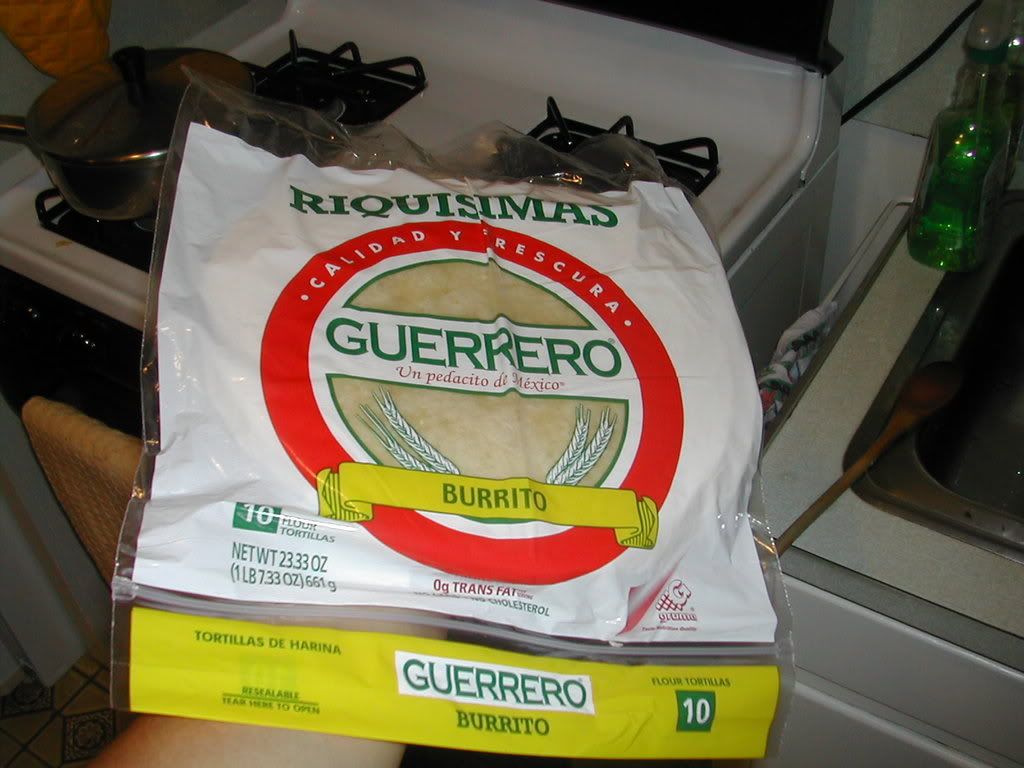 Rosarita- it says 98% fat free, but were gonna fix that by adding a bunch of oil to the pot before we cook it and some salt
La Costena makes good pickled Jalapenos, they have my reccomendation, but authentic ones are hard to find....
this is, as my friend calls it, the Magical Mexican Hot Plate.
it is a thin, iron skillet. you use it to heat the tortillas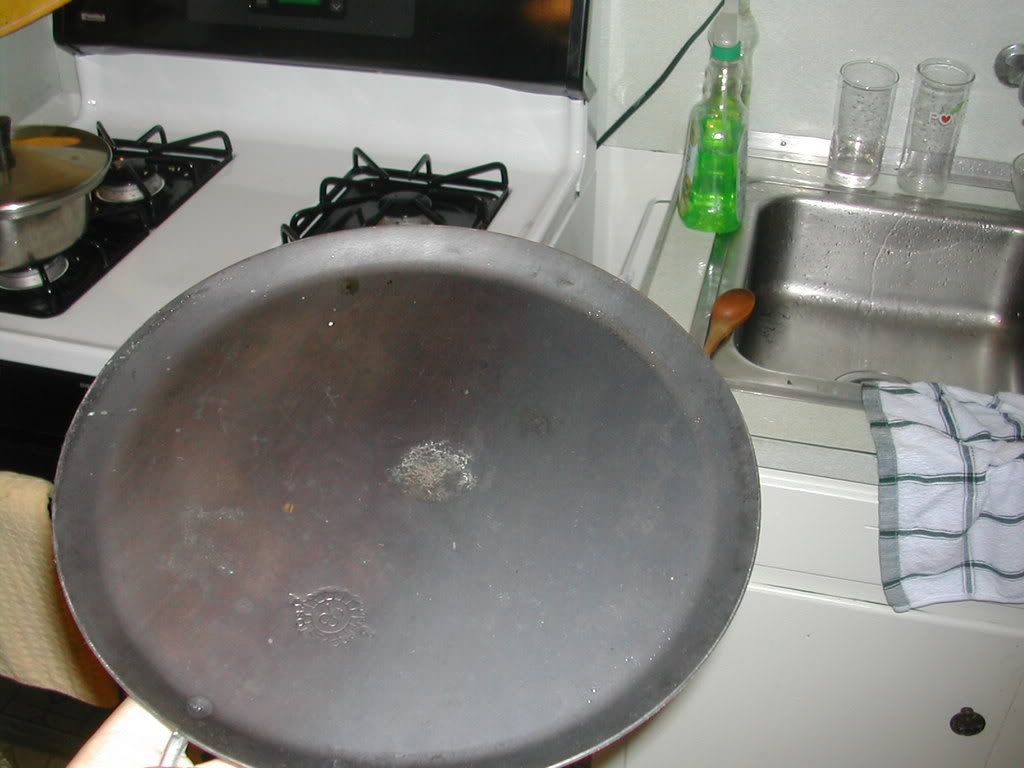 Rice-A-Roni Mexican Flavor is a good substitute, but will never be the real thing. eventually i'll show you guys how to make real red rice and real beans.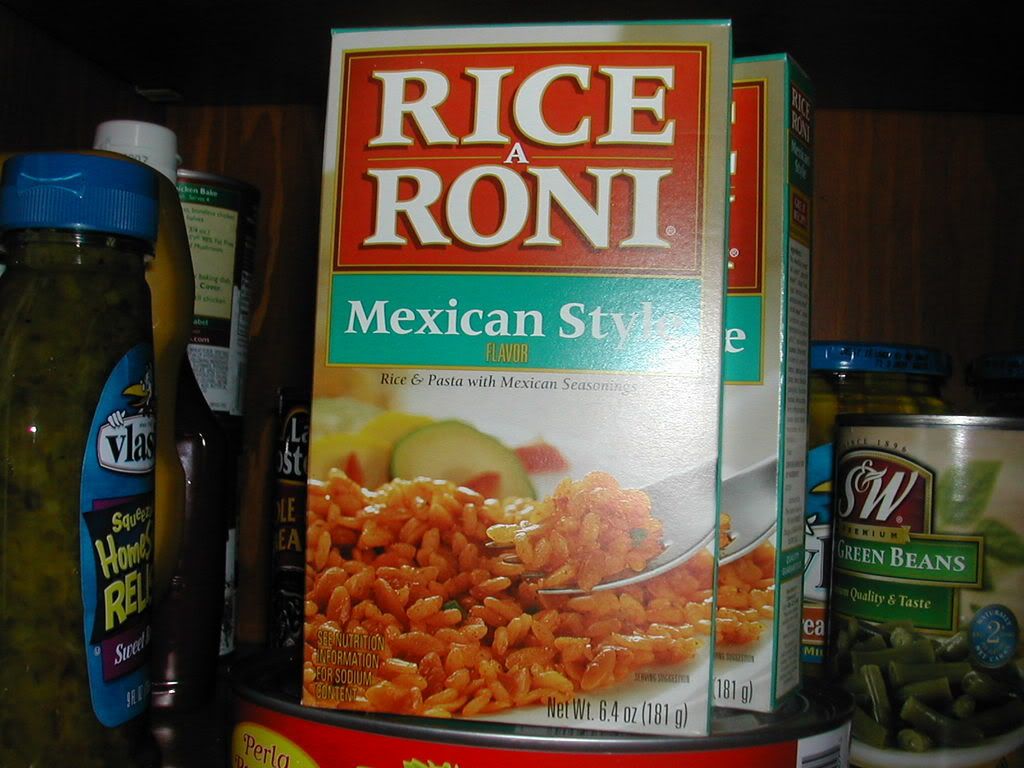 Cook the meat until EVERY PIECE is brown. if one piece gets more brown, it gets kinda seared and tastier, but raw taco beef is not good.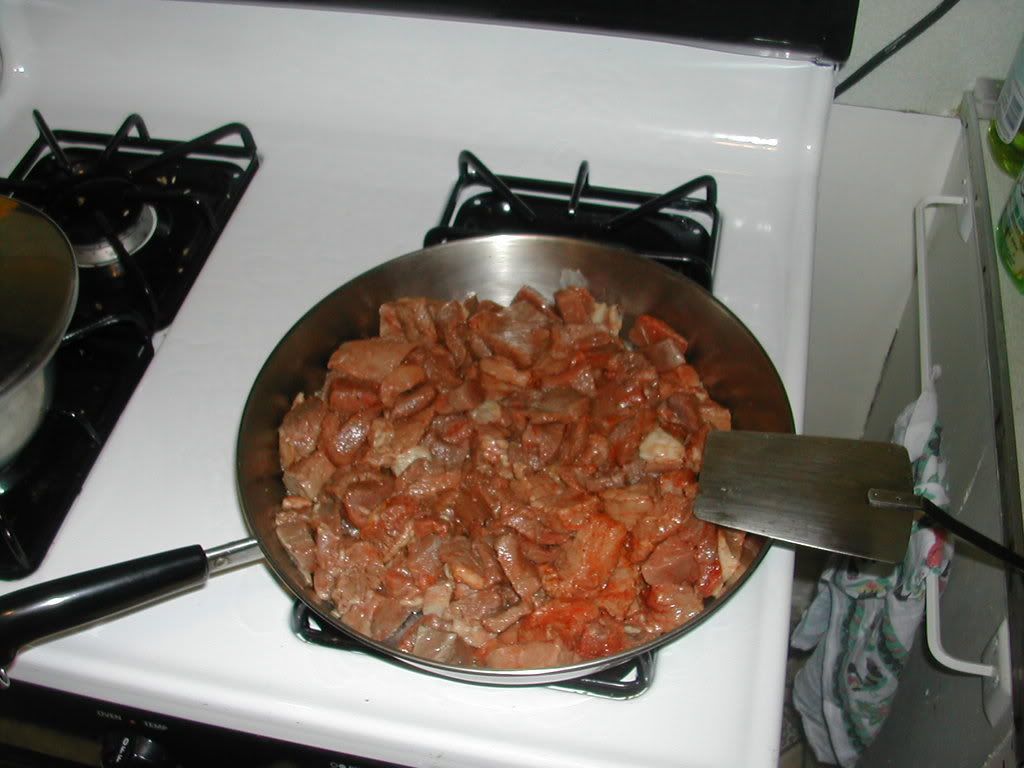 this is your finished product-
it's a little "Haynes Manual" but it's not that hard. just put the beans in a pot with a tablespoon of oil and some salt, mix until it's all warm, and follow the directions on the rice.
for the beef, drain it when there's too much liquid in the pan.
now the important parts-
put the tortilla on the comal, it should be on medium or medium-low heat.
stay there and watch it.
wait until you get brown spots on the side that's touching the comal
flip, and let the other side get that color.
there should be little "bubbles" that pop up, and that's when each side is done.
Spread the beans down the middle- THIS IS YOUR GLUE- THIS GOES ON FIRST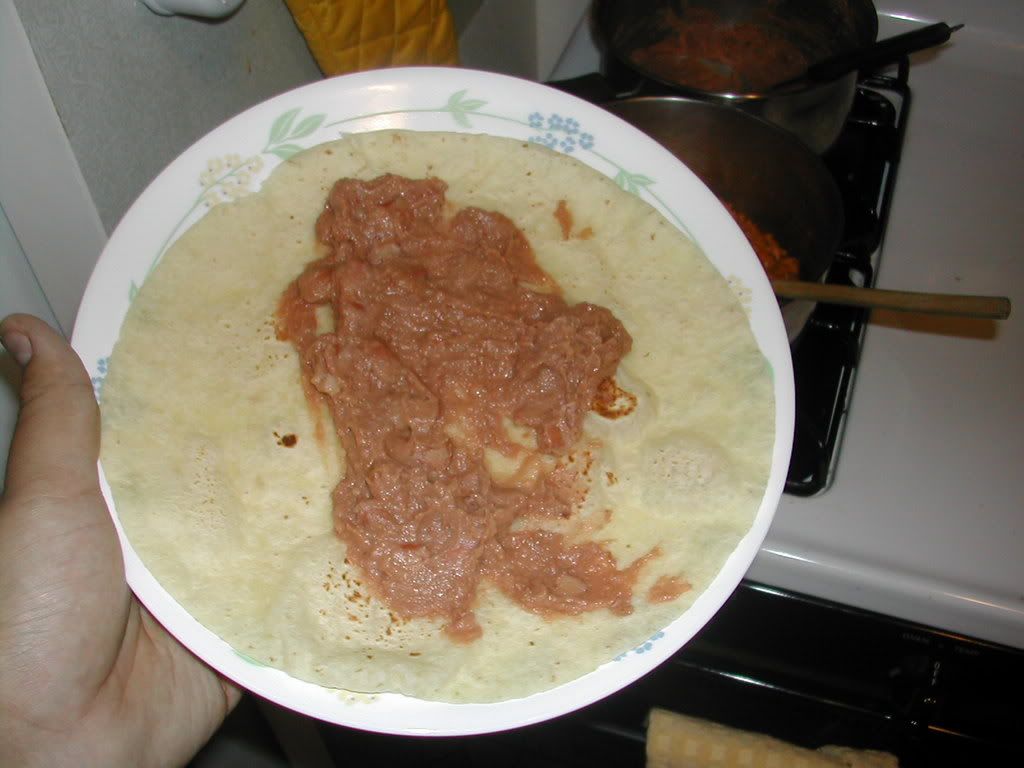 then rice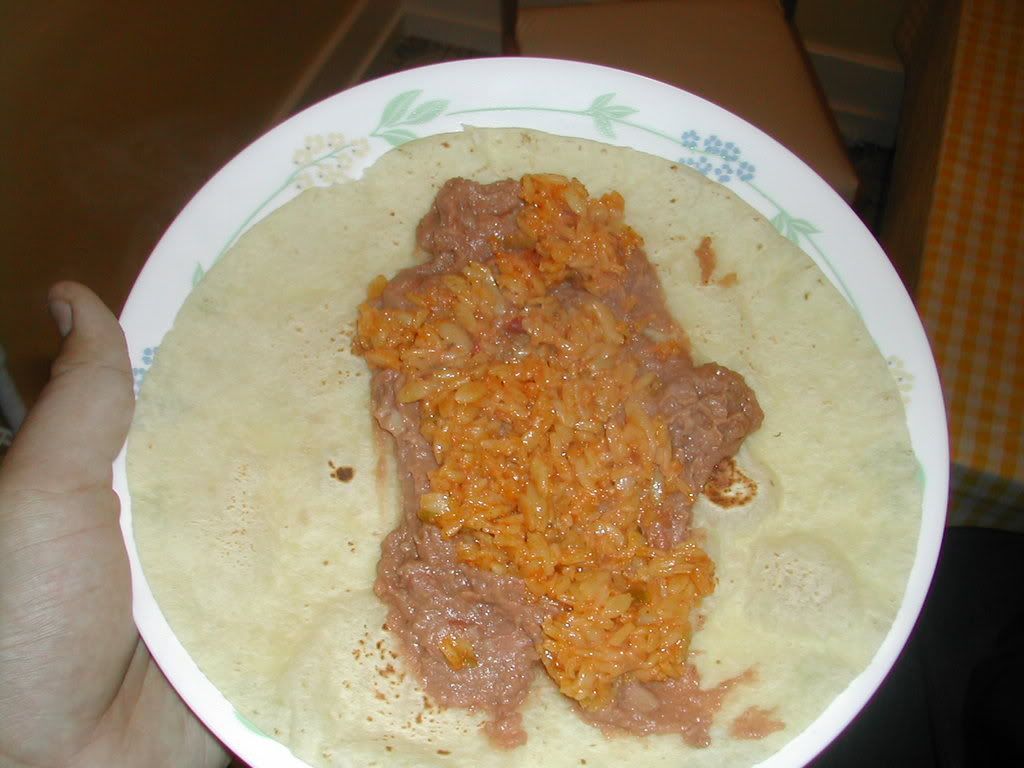 now meat, cilantro, and sour cream (optional), salsa, etc
fold in the bottom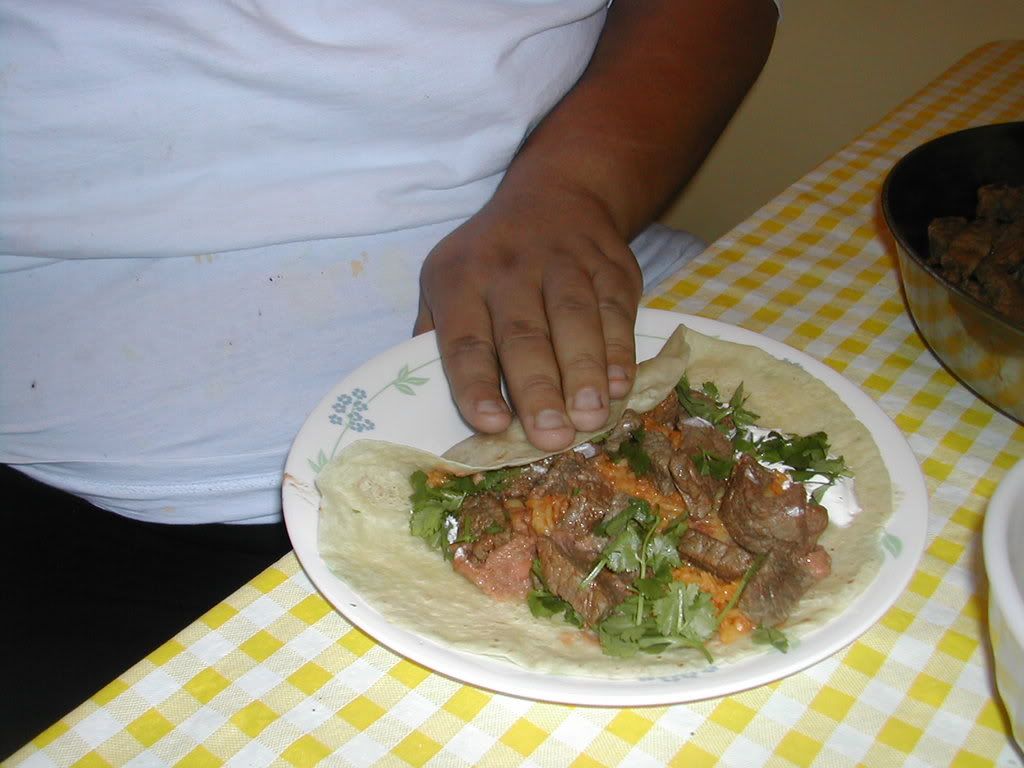 now the side-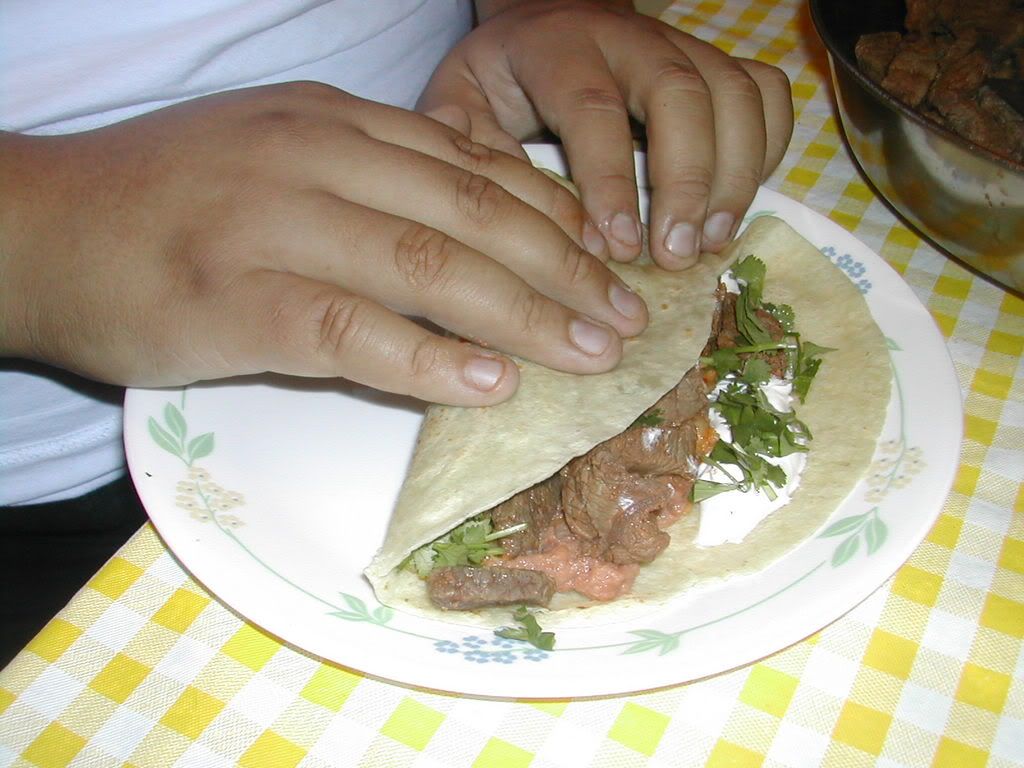 and the other side-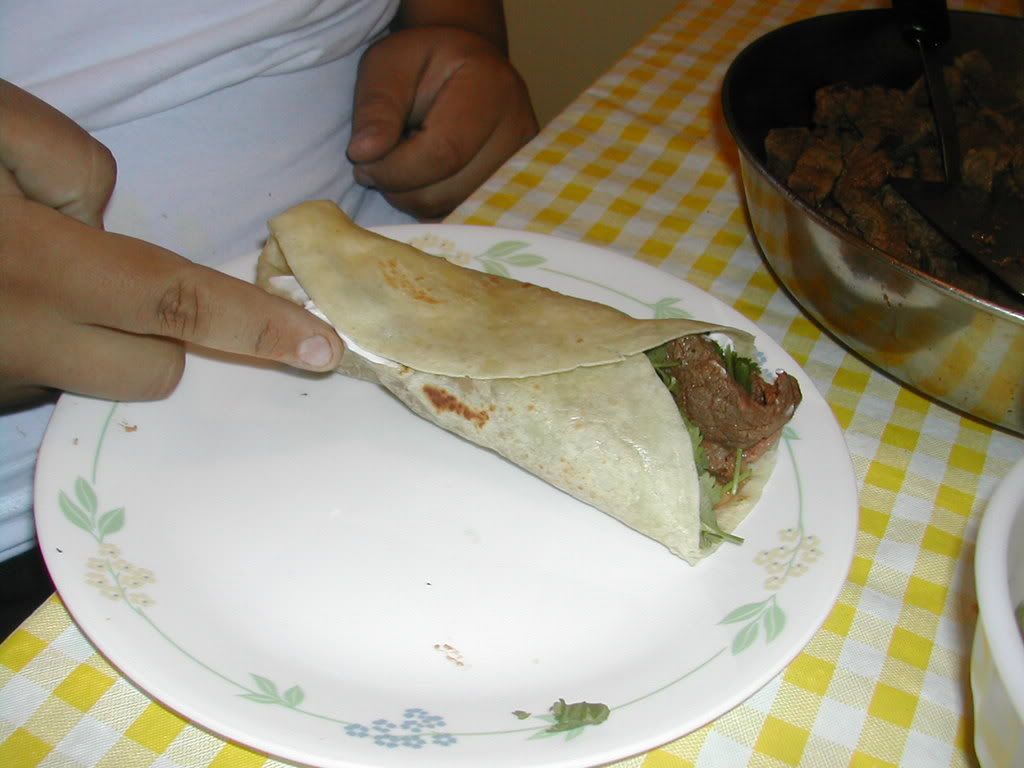 if you hear it "crunch" when you fold it, the tortilla is overcooked. it should be warm and flexible. if you do it just right, it'll be almost impossible to break with just ingredients and it'll have higher tensile strength.
now get ready to eat it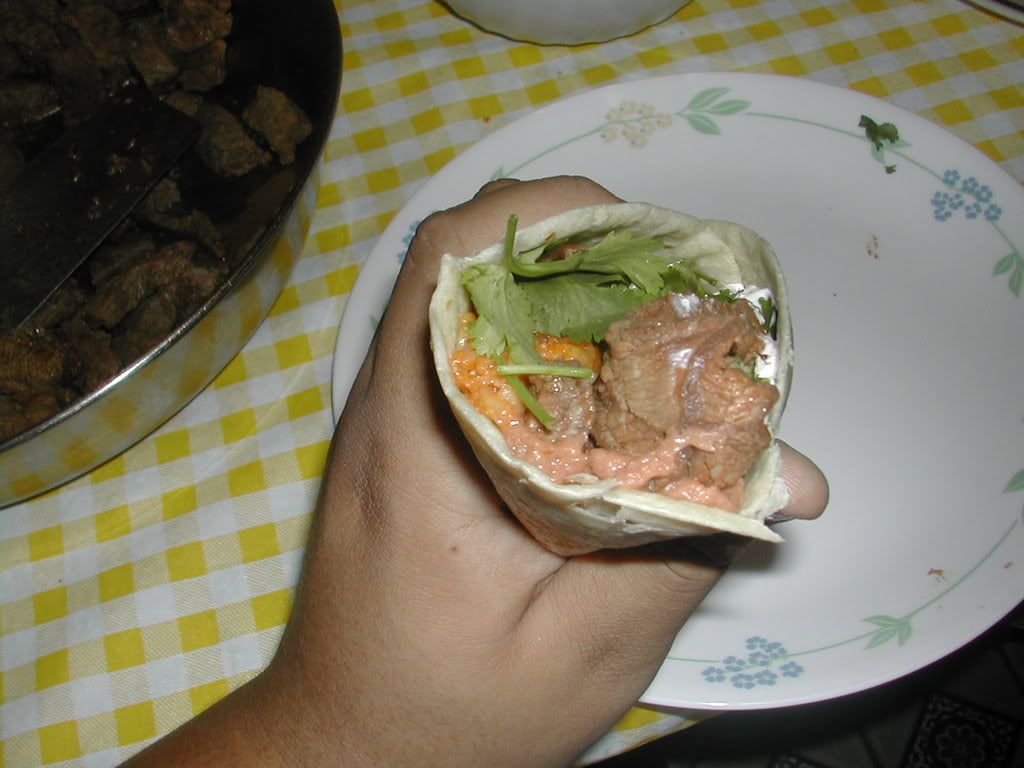 and take a bite-
Yummy.

white tortilla tacos
same everything else, but the comal will be turned up to hot these will cook FAST
there are the bubbles, when you see these, turn ASAP, cuz it'll get harder faster than the flour ones
should look like this-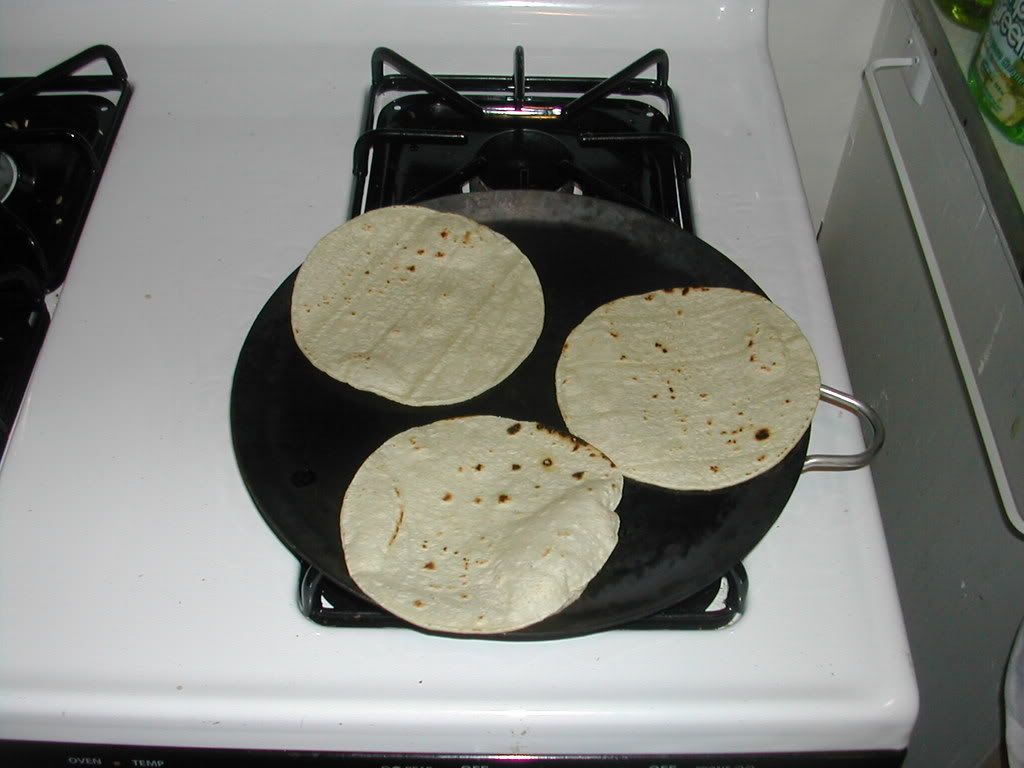 and then beans and meat, or just meat (i usually dont put beans on my tacos)
Yummy!



and that's my DIY on tacos y burritos.
Edit- i noticed tonight that i only made directions for at-home burritos.
if you want to pack them (closed), then fold in the bottom, then the top, then whatever side has the sour cream or salsa, then fold in the other side. wrap in aluminum foil and use the aluminum to hold it together when you eat it later on.



11-18-2006, 12:29 AM

---


11-25-2006, 02:50 PM

---
Moved to the "General DIY" Forum - for now.... No promises it will stay there, but....


Thread
Thread Starter
Forum
Replies
Last Post
924/931/944/951/968 Forum
924/931/944/951/968 Forum

Posting Rules
You may not post new threads
You may not post replies
You may not post attachments
You may not edit your posts
---
HTML code is Off
---