Bradan Joins as Rennlist Regional sponsor

02-22-2018, 03:45 PM

Bradan Joins as Rennlist Regional sponsor
---
Bradan was established in 2009 by two brothers who noticed a void in the sports car market place in the tristate area. We found that owners had very limited options when it came to service centers, and nearly nonexistent was a "one stop shop" capable of providing a full range of mechanical, body and cosmetic services. In terms of Service, most owners are limited to dealerships that are trained to handle the current models, but as experienced Technicians get older and retire the model specific knowledge (and even the tooling for these vehicles) seems to retire with them. Further is the issue of Customer Service, if you don't have multiple cars that were bought from the dealership, you were often bumped to the side and left waiting in favor of "preferred customers".
We discovered that Collision shops don't take the time, nor have the expertise, to repair and paint a car to original standards. Even the hot rod shops that are great at painting and custom work are not familiar with, nor have interest in, exotic makes or models. The Upholstery shops don't even have sewing machines anymore, they work off mail order covers and other pre-cut supplies of questionable quality. True Craftsmanship seemed to be a thing of the past. Our goal was to fulfill this need, and we believe our customers would say that we have accomplished this for the last nine years we have been in business.
This winter Brian Dunne joined us coming off the Championship winning Magnus racing team under the Porsche Gt3 and Audi R8 programs. Their most notable wins includes 2014 12 hours at Sebring, 2016Lime rock IMSA endurance , 2016 24 hours at Daytona and 2016/2017 Limerock. Looking to settle down and spend time with his family, after years of traveling, we're proud to have him join our team, and know he will be a major asset.
We have the OEM Lamborghini, Porsche, Ferrari, BMW, Mercedes, Bentley, and Rolls Royce Diagnostic computers. In the workshop we have the Hunter Hawke Eye Alignment machine with corner balance scales with 3 service bays. All cars are stored indoors, wrapped in plastic, and on trickle chargers during service.
We welcome Rennlist members to visit anytime at 117 Lamar St, West Babylon NY 11704. Our business hours are 8-5 Monday-Friday.
Bradan is offering 10% off our 130/hour labor rate and OEM parts until April 1st for Rennlist members. Service work over 1,000 dollars includes free enclosed pickup and delivery in Nassau and Suffolk County. Manhattan and Westchester are an additional $100 round trip.

02-22-2018, 03:54 PM

---
This year our Concours wins include Platinum awards at Cavillino Concours and the Ferrari National Concours in Daytona Beach.

02-22-2018, 04:02 PM

---
Hey guys I am excited to announce we are finally adding collision repair to our paint shop! For the past nine years we have turned down accident repair work because we lacked the equipment to properly repair accident damaged cars, but now we are upgrading the body shop and changing the layout, gearing it towards expansion. This overhaul will benefit both our paint and restoration work while allowing us to add a collision shop. We will be turning nine years old this April, and to celebrate, we are adding collision repair to our list of services.

We will blog the start-up phase and try to answer any of your questions. We hope you enjoy following the process. Although our collision repairs will be geared towards high-end cars, we are non-discriminatory and will work on all makes and models.

02-22-2018, 04:03 PM

---
We finally bought an Alignment rack from a Search auto center liquidation. The hunter hawk Eye alignment system is considered the best on the market and will be a major asset to both our service and auto body shop.

02-22-2018, 04:05 PM

---
All lighting was converted to LED.

02-22-2018, 04:07 PM

---
The Repair and Bodyshop will be painted with U coat it Epoxy.

02-22-2018, 04:09 PM

---
Our shops an old school bus repair shop. The floors were beat up and stained from years of heavy duty work. We had to grind the floors down to etch the surface for paint.

02-22-2018, 04:13 PM

---
We relocated our lifts to the other side of the building to create a production line setup. The concrete was only 3" thick in some areas so we had to cut the floor and make reinforced pads.

02-22-2018, 04:16 PM

---
This was bitter sweet for me. Our first spray booth was taken down and sold to another group of guys just starting out

02-22-2018, 04:18 PM

---
I flew to Munster Germany to visit the Glasurit factory and get trained in color mixing, blending, and all BASF products. Were certified in there 22,55, and 90 paint lines now. Training and factory support will help us out with older color codes converted from lacquer to solvent based and even water on modern cars.
It takes a full day to tour the whole factory it's a mini city. Its BASFs center of production, research/development, and marketing.

02-22-2018, 04:20 PM

---
Anytime I travel to Germany I make it a point to get some laps in at the Nurburgring. By far my favorite race track.

02-22-2018, 04:26 PM

---
Porsche set the ring world record that evening. For anyone that hasn't watched the video its a must!

02-22-2018, 04:30 PM

---
random cars around the track.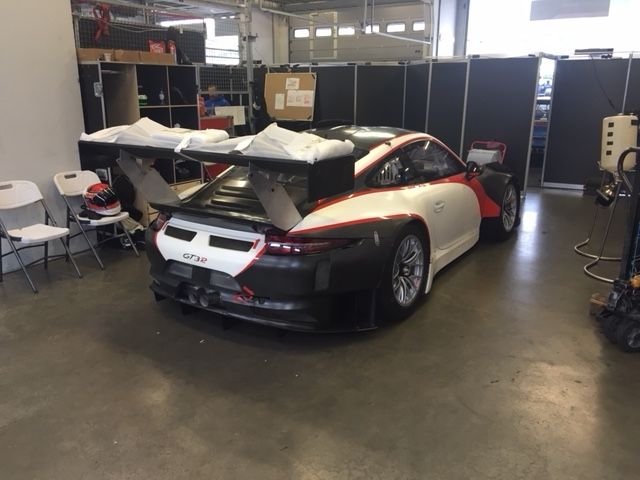 02-22-2018, 04:30 PM

---
Riding the speed limiter on the autobahn in a Bmw M4

02-22-2018, 04:31 PM

---
Some video from the ring.