RSS | # 608 Harmonically Damped - Underdrive Performance Pulley Kit | 986

01-10-2019, 04:54 PM

RSS | # 608 Harmonically Damped - Underdrive Performance Pulley Kit | 986
---
RSS | # 608 Harmonically Damped - Underdrive Performance Pulley Kit | (New) Fits 986 | In Stock!

Website Link: http://roadsportsupply.com/608-harmo...6-987-996-997/
The RSS Harmonically Damped Underdrive Pulley is ideal for engines that are running light weight flywheels, engines that are built - bored/stroked and stock engines that are driven hard.
Improved HP & TQ by reducing drag from the power steering pump, A/C, water pump and alternator without adverse effects on said ancillary systems.
Dampens/reduces internal engine harmonics for improved engine performance, efficiency and longevity.
Recommended for street and track use
Made in USA
Fits on all Porsche 986, 996, 987, 997 models
EXCEPT 2.9L (multi hole crank pulley pattern), DFI engines, GT2, GT3 and Turbo.
Installation tool (wrench) and New OEM Pulley Washer included:
Dyno Image shows HP & TQ gain on 2005 997.1 Carrera S:
Baseline Dyno Run Mods: OEM Crank Pulley, OEM Software, Cargraphic Headers, Hi flow 200 Cell Cats, and Medium Sound Cargraphic Sport Mufflers
Modified Dyno Run: Added RSS Pulley (Part #608) to baseline car with existing mods:
+16 HP / +8 ft lbs TQ
*NOTE: We recommend using/sourcing a new OEM Crank Shaft Pulley Bolt for your specific vehicle when installing the RSS Pulley. (Not Included with 608 Kit)
We recommend using the appropriate length belt RSS # 6PK which can also be purchased
Website Link: http://roadsportsupply.com/6pk-conti...-kits-601-608/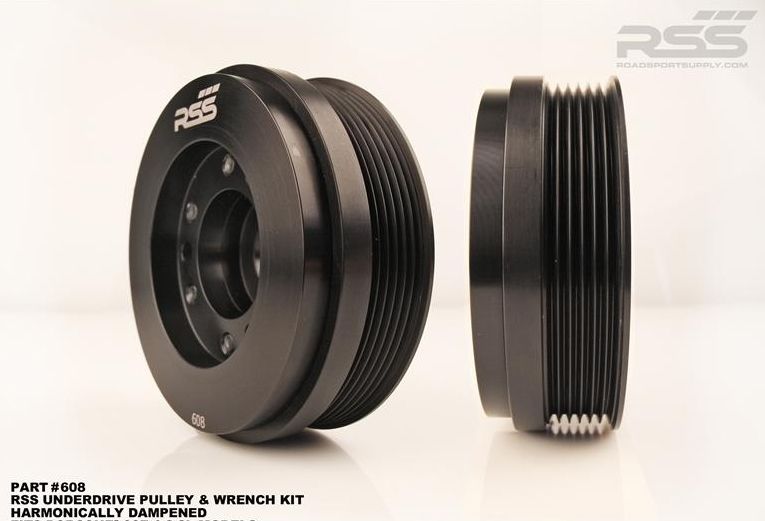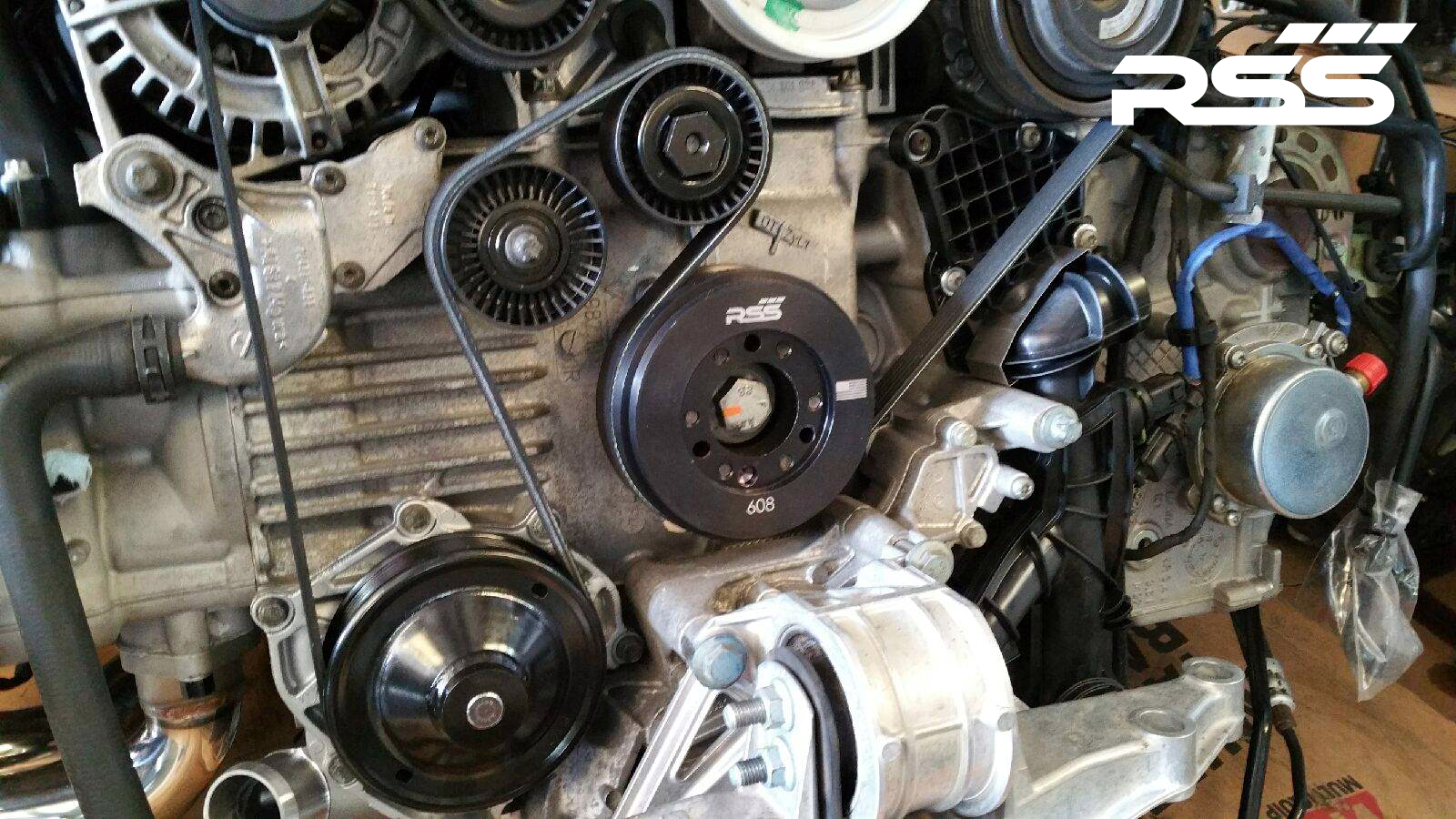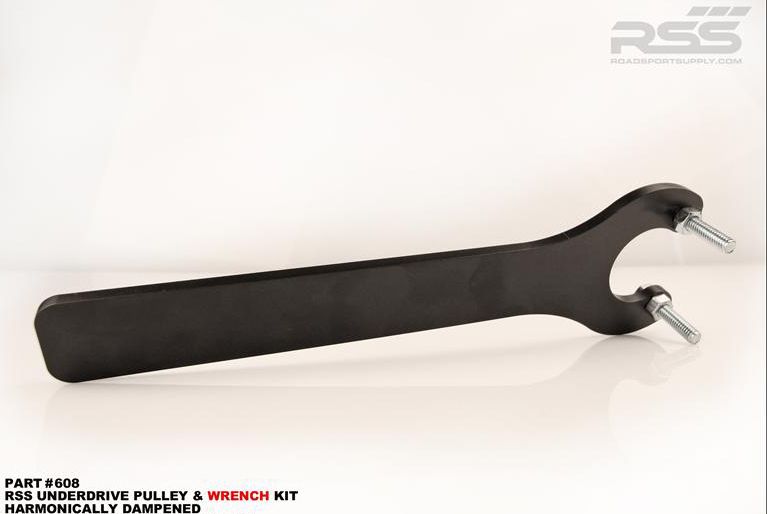 ---
Last edited by RSSmike; 01-10-2019 at

06:41 PM

.